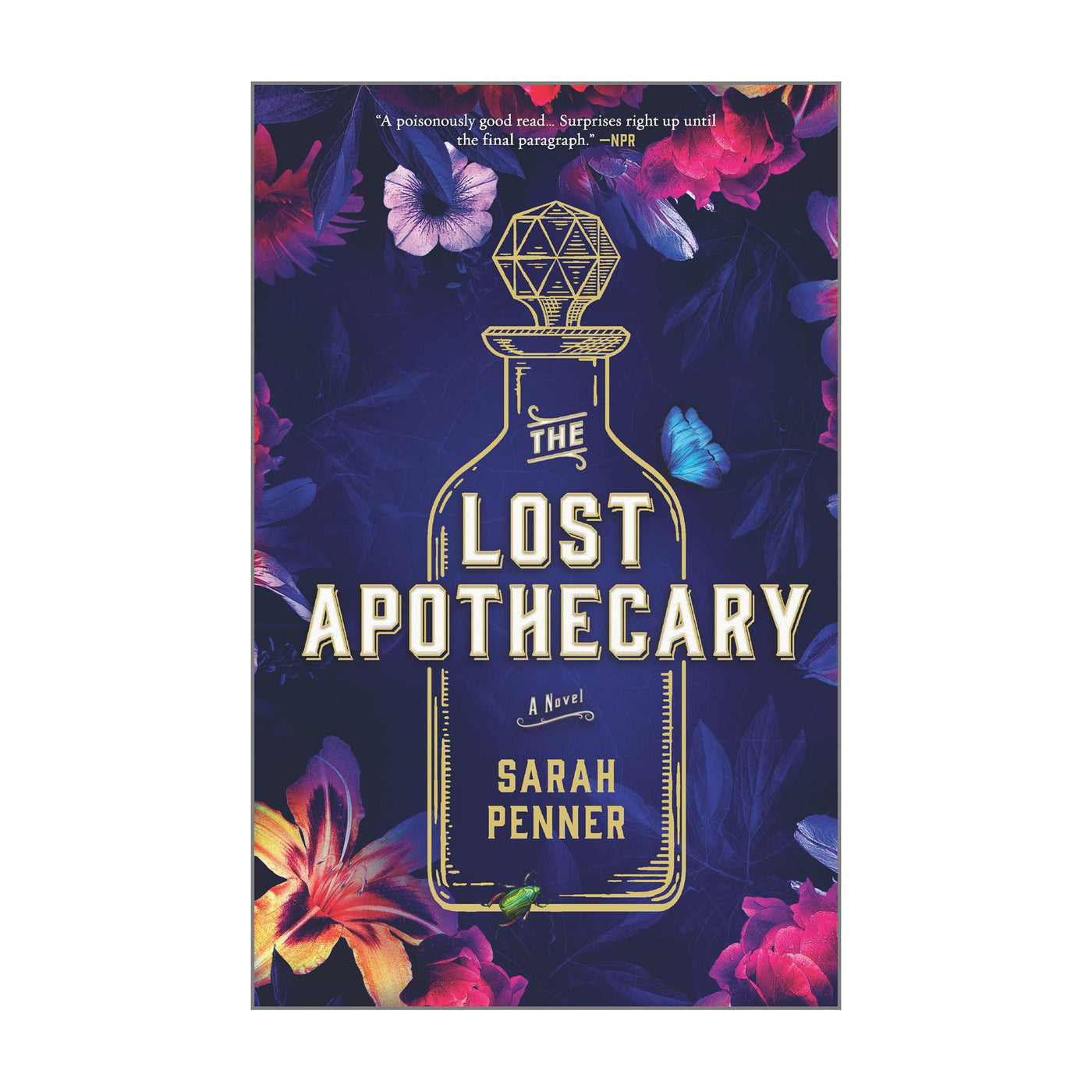 Park Row
The Lost Apothecary
$17.99
*Water Street Market
In this addictive and spectacularly imagined debut, a female apothecary secretly dispenses poisons to liberate women from the men who have wronged them—setting three lives across centuries on a dangerous collision course. An instant New York Times and international bestseller, The Lost Apothecary is a bold work of historical fiction with a rebellious twist that heralds the coming of an explosive new talent.
A forgotten history.
A secret network of women.
A legacy of poison and revenge.
Welcome to The Lost Apothecary. 

Hidden in the depths of eighteenth-century London, a secret apothecary shop caters to an unusual kind of clientele. Women across the city whisper of a mysterious figure named Nella who sells well-disguised poisons to use against the oppressive men in their lives. Nella's dark world is no place for her newest patron, a precocious twelve-year-old girl named Eliza Fanning, but their unexpected bond sparks a string of consequences that echoes through the centuries.
Two hundred years later, aspiring historian Caroline Parcewell discovers an aged apothecary vial in the River Thames. As she is newly grappling with the searing betrayal of her husband's infidelity, a curious research project is exactly the distraction Caroline needs. But when she discovers a link between the vial and London's long-unsolved "apothecary murders," Caroline's upended present soon collides with an explosive history, binding her fate to Nella's and Eliza's in a stunning twist that transcends the barrier of time.
Author: Sarah Penner.
ISBN: 9780778311973