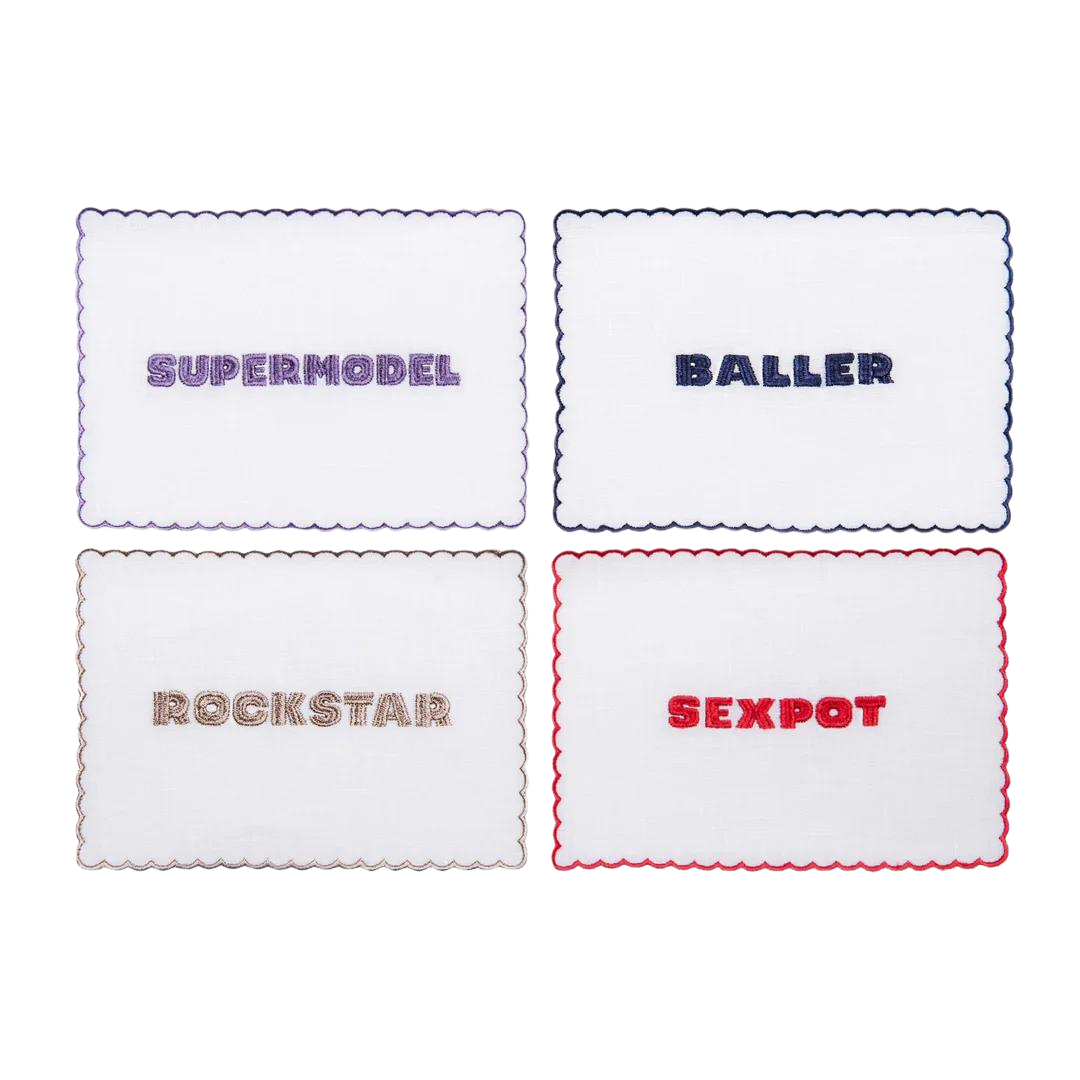 Dear Annabelle
Who's Who Cocktail Napkins
$95.00
If you thought cocktail hour couldn't get any better, just wait until you up your napkin game and everything clinks into place. The Who's Who cocktail napkins are made with luxe, hand-stitched Belgian linen in a chic dainty size and embroidered with four fun labels — one for every kind of party guest. 

4 LINEN COCKTAIL NAPKINS
Napkin Details:
4 napkins in every set, each measuring 4" x 5.5"
- Sexpot in red
- Baller in navy 
- Supermodel in purple
- Rockstar in taupe
Hand-embroidered
Luxe Belgian linen
Machine washable