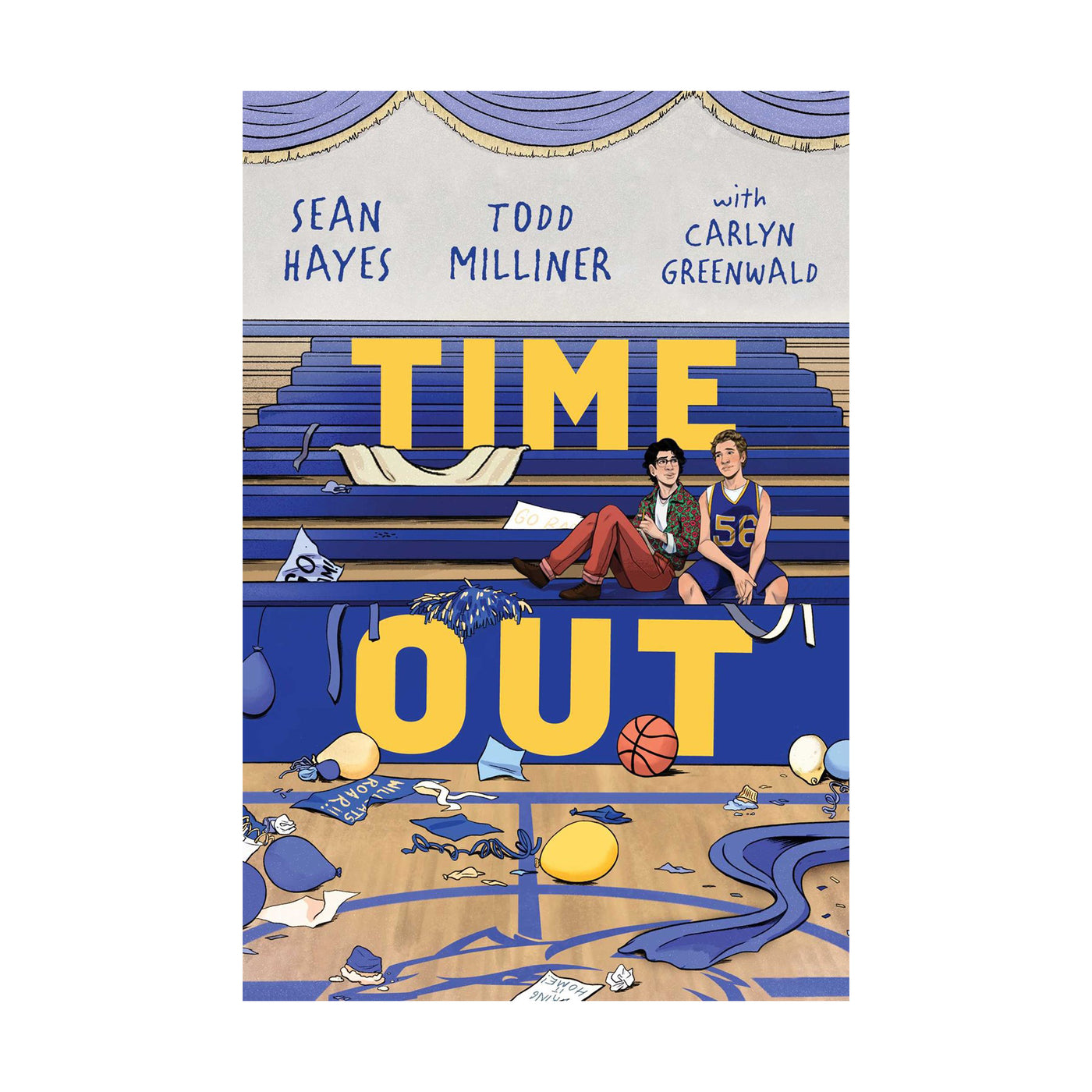 Simon & Schuster
Time Out - Signed
$18.99
Signed copies are limited to 2 per person.
---
Heartstopper meets Friday Night Lights in this keenly felt coming-of-age story about a teen hometown hero who must find out who he is outside of basketball when his coming out as gay costs him his popularity and place on the team.

In his small Georgia town, Barclay Elliot is basically a legend. Here basketball is all that matters, and no one has a bigger spotlight than Barclay. Until he decides to use the biggest pep rally in the town's history to come out to his school. And things change. Quickly.

Barclay is faced with hostility he never expected. Suddenly he is at odds with his own team, and he doesn't even have his grandfather to turn to the way he used to. But who is Barclay if he doesn't have basketball?

His best friend, Amy, thinks she knows. She drags him to her voting rights group, believing Barclay can find a bigger purpose. And he does, but he also finds Christopher. Aggravating, fearless, undeniably handsome Christopher. He and Barclay have never been each other's biggest fans, but as Barclay starts to explore parts of himself he's been hiding away, they find they might have much more in common than they originally thought.

As sparks turn into something more, though, Barclay has to decide if he's ready to confront the privilege and popularity that have shielded him his entire life. Can he take a real shot at the love he was fighting for in the first place?
Author: Sean Hayes, Todd Milliner, Carlyn Greenwald.
ISBN: 9781534492622