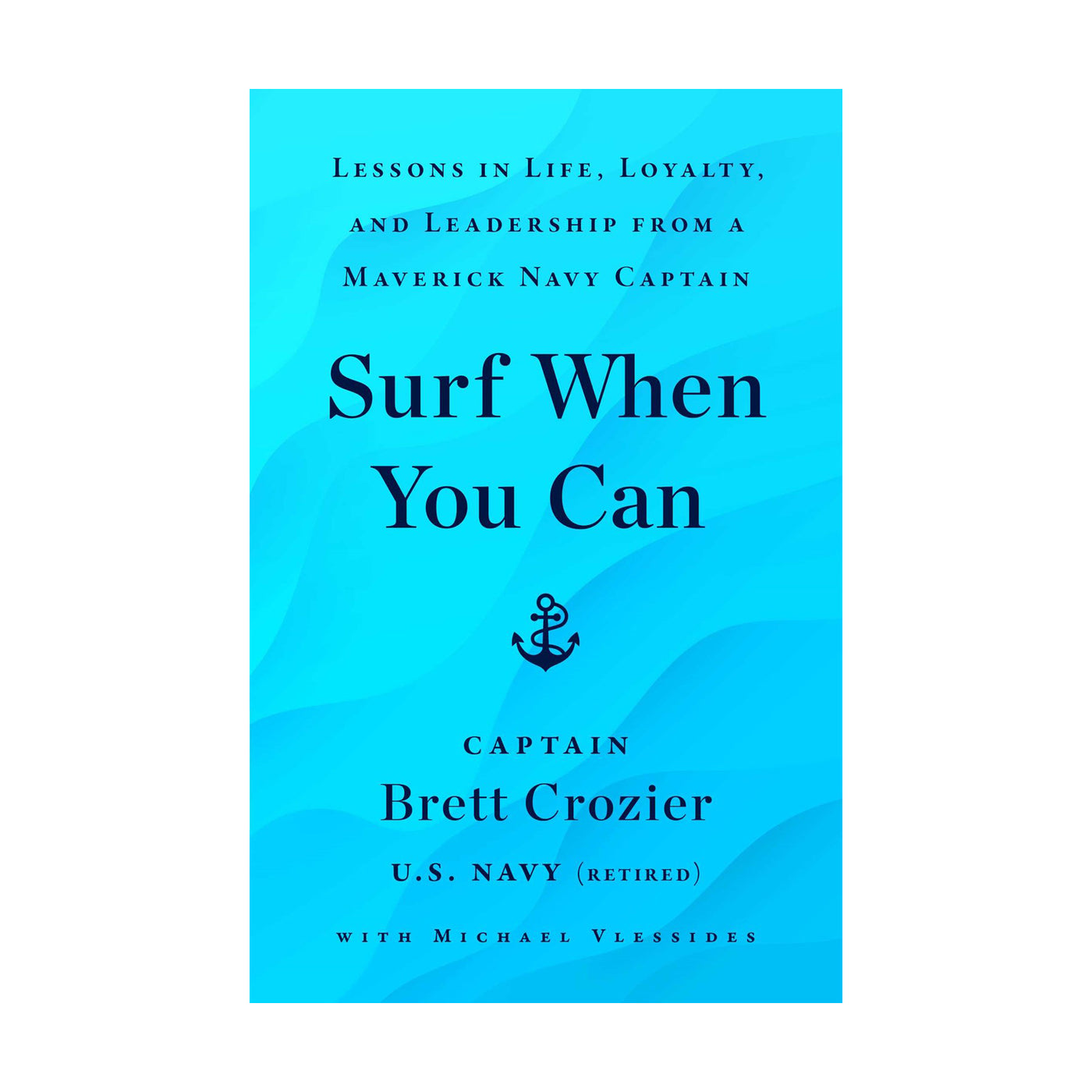 Atria
Surf When You Can
$28.00
Inspiring lessons learned from a lifetime of honor, service, and leadership from Captain Brett Crozier, the former commanding officer of the aircraft carrier USS Theodore Roosevelt and renowned Navy officer.

Amid one of the darkest times in American history, it was a moment that captured the attention of the nation. Brett Crozier, captain of the most powerful and prestigious aircraft carrier in the United States Navy, walked off his ship for the last time while thousands of his sailors saluted and chanted his name in admiration.

This remarkable moment occurred after Crozier made the decision to try to protect his sailors by pleading with his superiors for help when COVID-19 swept through the vessel. Two days later, he was relieved of command.

Now, Crozier reflects on his life, career, and commitment to doing the right thing in a book that celebrates the power of kindness, the importance of teamwork, and the value of standing up for what you believe in. Through a series of captivating stories set all around the world, Crozier takes us along on the grand adventures of his extraordinary career and introduces the incredible people he met along the way.

Author: Brett Crozier, Michael Vlessides (With).
ISBN: 9781982191009