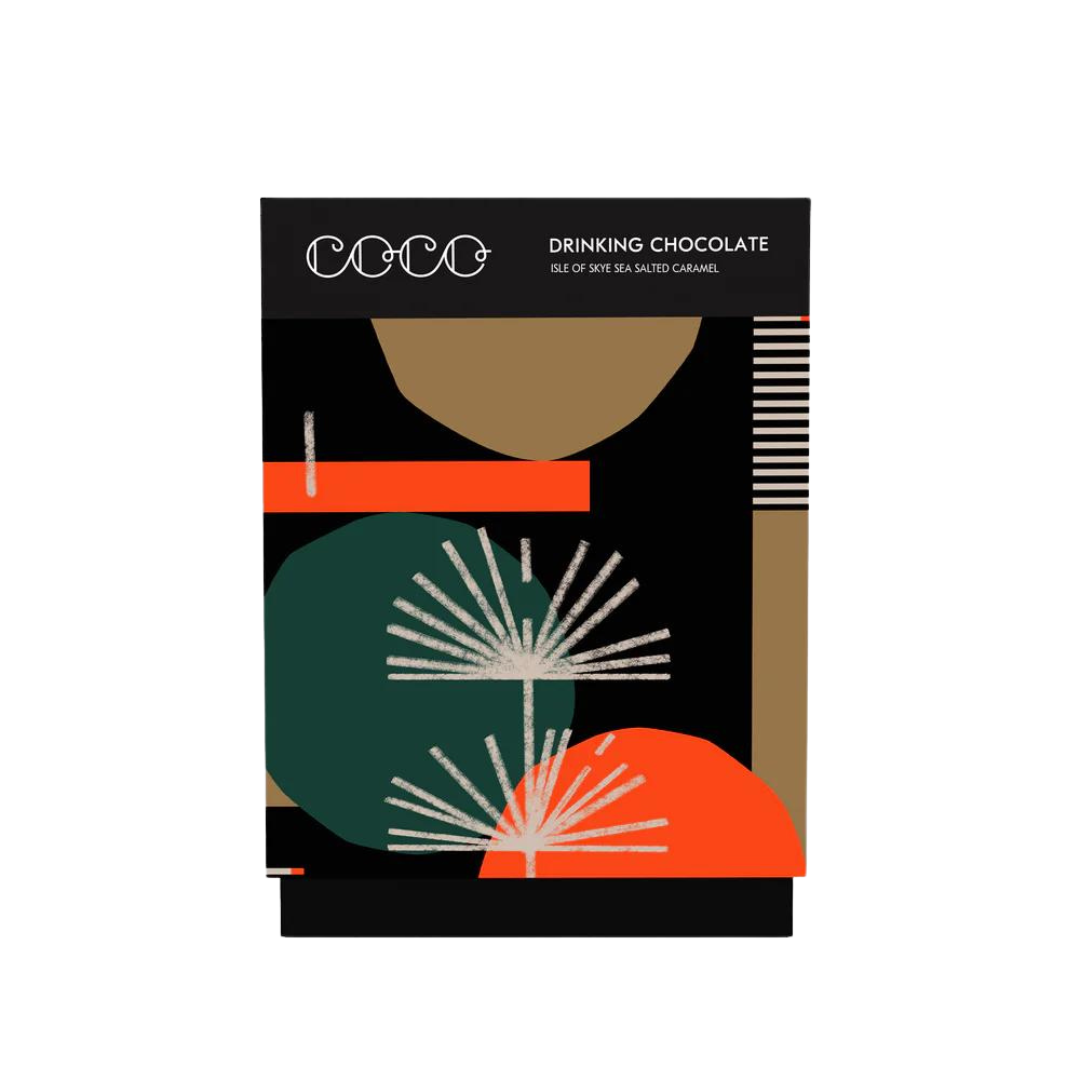 COCO Chocolatier
Salted Caramel Drinking Chocolate
$20.00
COCO's classic salted caramel drinking chocolate warms your soul. Single origin Colombian drinking chocolate - delightfully smooth and sweet. Drinking chocolate 45% cacao content with pristine sea salt from the shores of Isle of Skye.
Weight: 250g
Cocoa Origin: Colombia
Artwork: Hola Lou
Ingredients: Sugar, Cocoa Mass, Cocoa Powder, Isle of Skye Sea Salt (<1%), Emulsifier: Non- GMO Soya Lecithin, Natural Caramel Flavor, Natural Vanilla Flavor.
Allergens: Contains soya. May contain traces of peanuts, nuts and gluten.