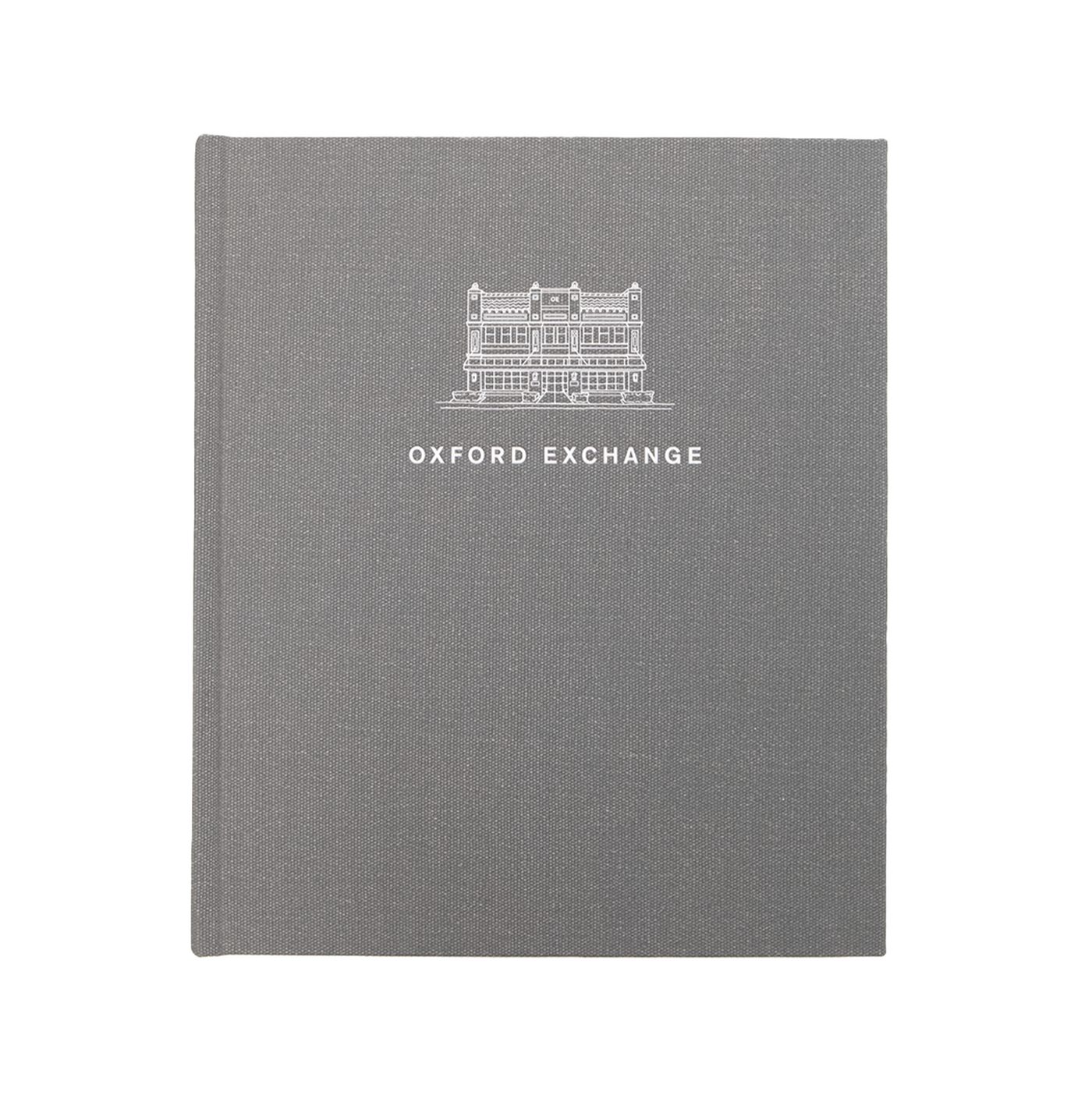 Oxford Exchange
Oxford Exchange Book
$65.00
"It started with a bookstore and an office." – Blake Casper
Oxford Exchange was born long before it had an address or a name. it was an idea, a question really: where can people spend time together, and talk, and exchange ideas? Answer: a bookstore. From the beginning, the question defined the ultimate purpose – Oxford Exchange is driven by community. We wanted to create a space where people wanted to be. Simple. But still, just an idea.
The reality of Oxford Exchange was inspired by the space. When we found the building, we had to look past the empty hallways and rooms and think of what could be. And what could be was so bigger than a bookstore. Where else do people spend time together? Eating. Working. At home. We gutted the interior, restored the lovely exterior, and we created The Restaurant, The Commerce Club, and The Shop.
We opened the doors to the community on September 24, 2012, and we watched. people responded to the space, and they began using it, often exactly as we imagined, sometimes in ways we never dreamed. Oxford Exchange is not a static space. it evolves and is enriched by every person who enters. Empty, it is a beautiful space. But when open, it is vibrant community, and more than we could ever have for.
Cheers,
Allison and Blake.
---
In celebration of over a decade of being a part of the fabric of Tampa Bay, Oxford Exchange has created our very own coffee table book, featuring all aspects of the style, food, culture, and community that OE has to offer. Includes 8 original recipes from The Champagne Bar and The Restaurant. Bring home a piece of Oxford Exchange.
Size: 9.5" x 11.25" x 1"
Linen Hardcover: 244 pages.
White Foil Debossed.
8 Recipes.