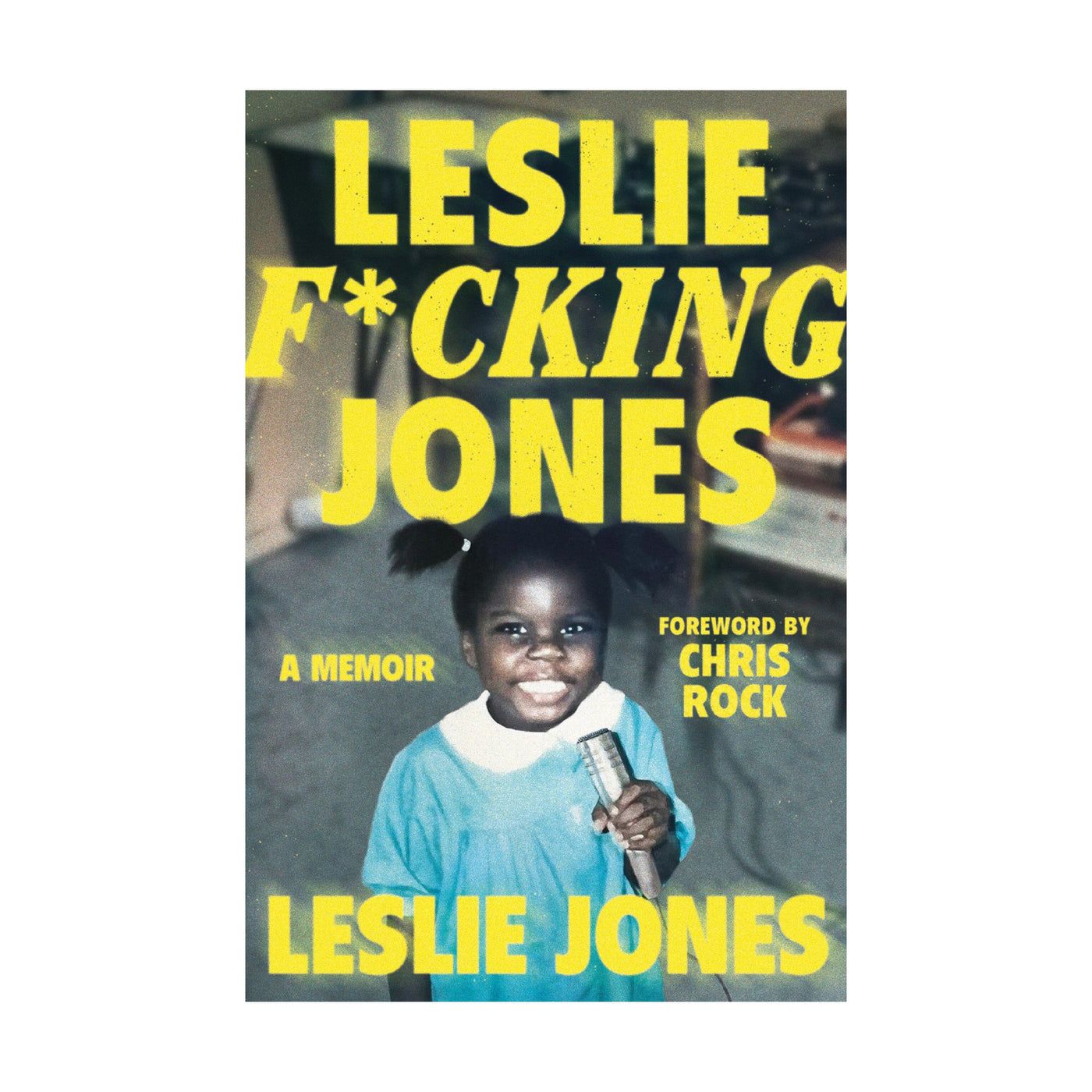 Grand Central
Leslie F*cking Jones
$30.00
Hey you guys, it's Leslie. I'm excited to share my story with you.

Now, I'm gonna be honest: Some of the details might be vague because a b*tch is fifty-five and she's smoked a ton of weed. But while bits might be a touch hazy, I can promise you the underlying truth is REAL. Whether I'm talking about my childhood growing up in the South, my early stand-up days driving from gig to gig through the darkest parts of our country and praying I wouldn't get murdered, what Chris Rock told Lorne Michaels, that time I wanted to shoot Whoopi Goldberg on SNL, and yeah, I'll tell you all about Ghostbusters and the nudes and Supermarket Sweep and The Daily Show . . . I'm sharing it all in these pages.
It's not easy being a woman in comedy, especially when you're a tall-*ss Black woman with a trumpet voice. I have to fight so that no one takes me for granted, and no one takes advantage. These are the stories that explain why. (Cue the Law & Order theme.)
Author: Leslie Jones.
ISBN: 9781538706497