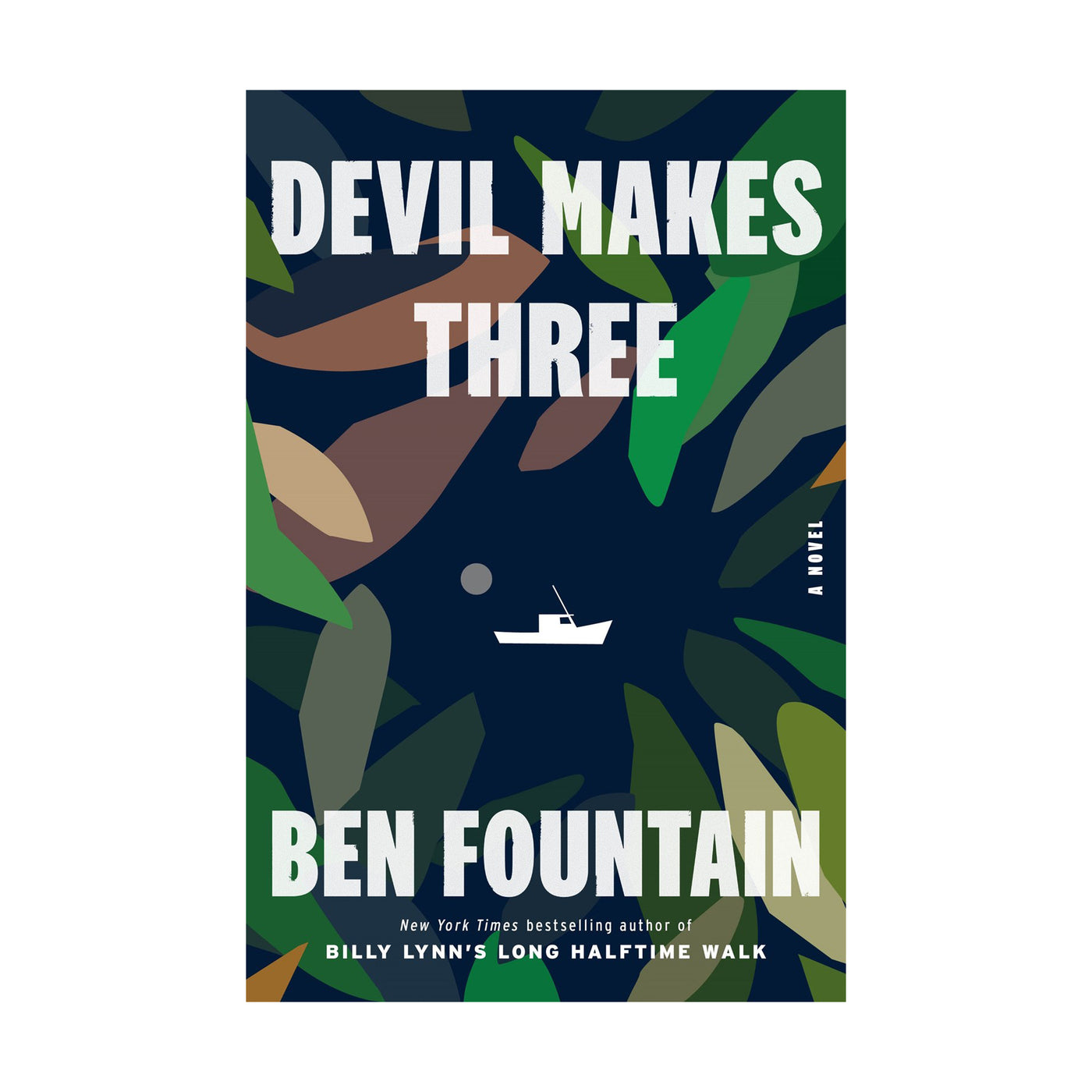 Flatiron
Devil Makes Three
$31.99
From the award-winning, bestselling author of Billy Lynn's Long Halftime Walk comes a brilliant and propulsive new novel about greed, power, and American complicity set in Haiti
Haiti, 1991. When a violent coup d'état leads to the fall of President Jean-Bertrand Aristide, American expat Matt Amaker is forced to abandon his idyllic, beachfront scuba business. With the rise of a brutal military dictatorship and an international embargo threatening to destroy even the country's most powerful players, some are looking to gain an advantage in the chaos–and others are just looking to make it through another day.

Desperate for money—and survival—Matt teams up with his best friend and business partner Alix Variel, the adventurous only son of a socially prominent Haitian family. They set their sights on legendary shipwrecks that have been rumored to contain priceless treasures off a remote section of Haiti's southern coast. Their ambition and exploration of these disastrous wrecks come with a cascade of ill-fated incidents—one that involves Misha, Alix's erudite sister, who stumbles onto an arms-trafficking ring masquerading as a U.S. government humanitarian aid office, and rookie CIA case officer Audrey O'Donnell, who finds herself doing clandestine work on an assignment that proves to be more difficult and dubious than she could have possibly imagined.

Devil Makes Three's depiction of blood politics, the machinations of power, and a country in the midst of upheaval is urgently and insistently resonant. This new novel is sure to cement Ben Fountain's reputation as one of the twenty-first century's boldest and most perceptive writers.
Author: Ben Fountain.
ISBN: 9781250776518