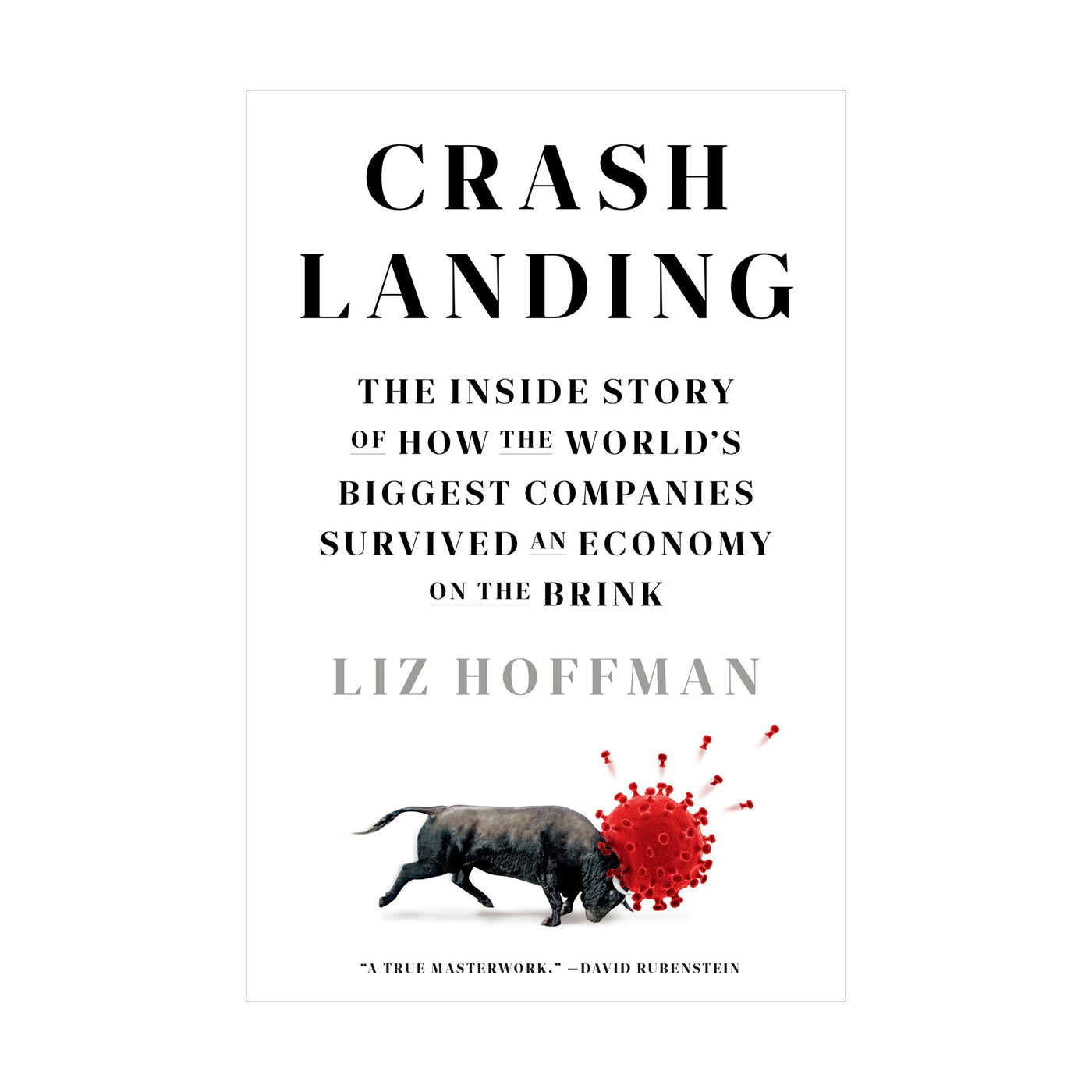 Crown
Crash Landing
$30.00
A kaleidoscopic account of the financial carnage of the pandemic, revealing the fear, grit, and gambles that drove the economy's winners and losers—from a leading Wall Street Journal reporter.

It was the ultimate test for CEOs, and almost none of them saw it coming. In early March 2020, with the Dow Jones flirting with 30,000, the world's biggest companies were riding an eleven-year economic high. By the end of the month, millions would be out of work, iconic firms were begging for bailouts, and countless small businesses were in freefall. Slick consulting teams and country-club connections were suddenly of little use: business leaders were fumbling in the dark, tossing out long-term strategy and making decisions on the fly—decisions, they hoped, that might just save them.

In Crash Landing, award-winning business journalist Liz Hoffman shows how the pandemic set the economy on fire—but if you look closely, the tinder was already there. After the global financial crisis in 2008, corporate leaders embraced cheap debt and growth at all costs. Wages flatlined. Millions were pushed into the gig economy. Companies crammed workers into offices, and airlines did the same with planes. Wall Street cheered on this relentless march toward efficiency, overlooking the collateral damage and the risks sowed in the process.

Based on astonishing access inside some of the world's biggest and most iconic companies, Crash Landing is Liz Hoffman's gripping account of the most remarkable period in modern economic history, revealing—through fly-on-the-wall reporting—how they battled against an economic catastrophe for which there was no playbook: among them, AirBnB's Brian Chesky, blindsided by a virus in the middle of a high-stakes effort to go public; American Airlines's Doug Parker, shuttling between K Street and the White House, determined to secure a multi-billion-dollar bailout; and Ford's Jim Hackett, as his assembly lines went from churning out cars to ventilators.

In the tradition of Too Big to Fail and The Big Short, Crash Landing reveals the fear, grit, and gambles of the pandemic economy, while probing its implications for the future of work, corporate leadership, and capitalism itself, asking: Will this remarkable time give rise to newfound resilience, or become just another costly mistake to be forgotten?
Author: Liz Hoffman.
ISBN: 9780593239018