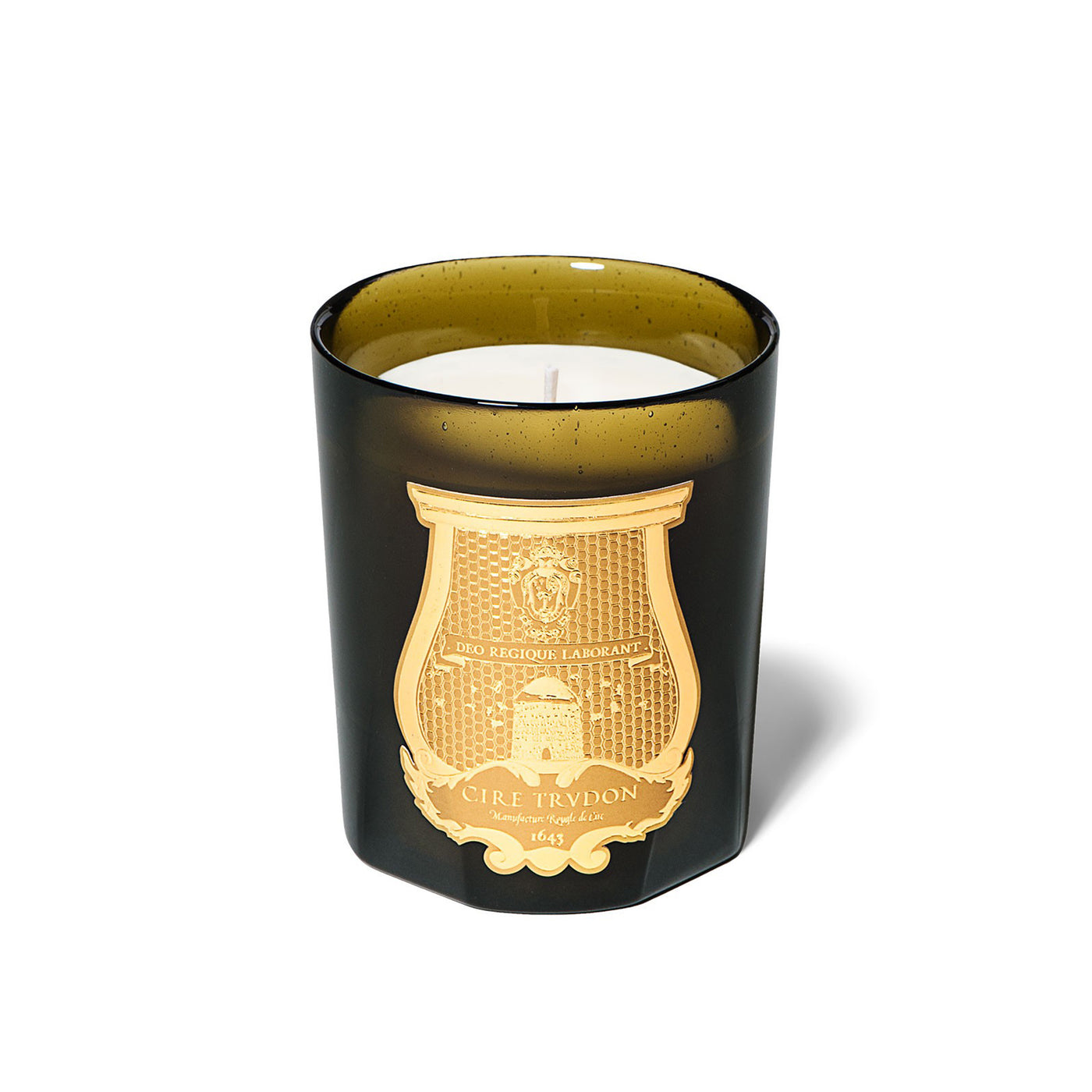 Cire Trudon
Cire Trudon Candle - Solis Rex
$125.00
Inspired by the elaborate parquetry of Château de Versailles's famous Hall of Mirrors, this regal perfume radiates vapours of wax, candelabra and palace. A sumptuous trail of incense weaves through a tapestry of coniferous trees, cut with solar rays of citrus fruits.
100% vegetable based wax, with a pure-cotton wick and hand-poured glass vessel. Allergen and pesticide free. 
top notes: eucalyptus, leafy green notes, orange / middle notes: fir's bark / base notes: cedar wood, incense
Size: 9.5 oz.
Burnt Time: Approximately 65 Hours.