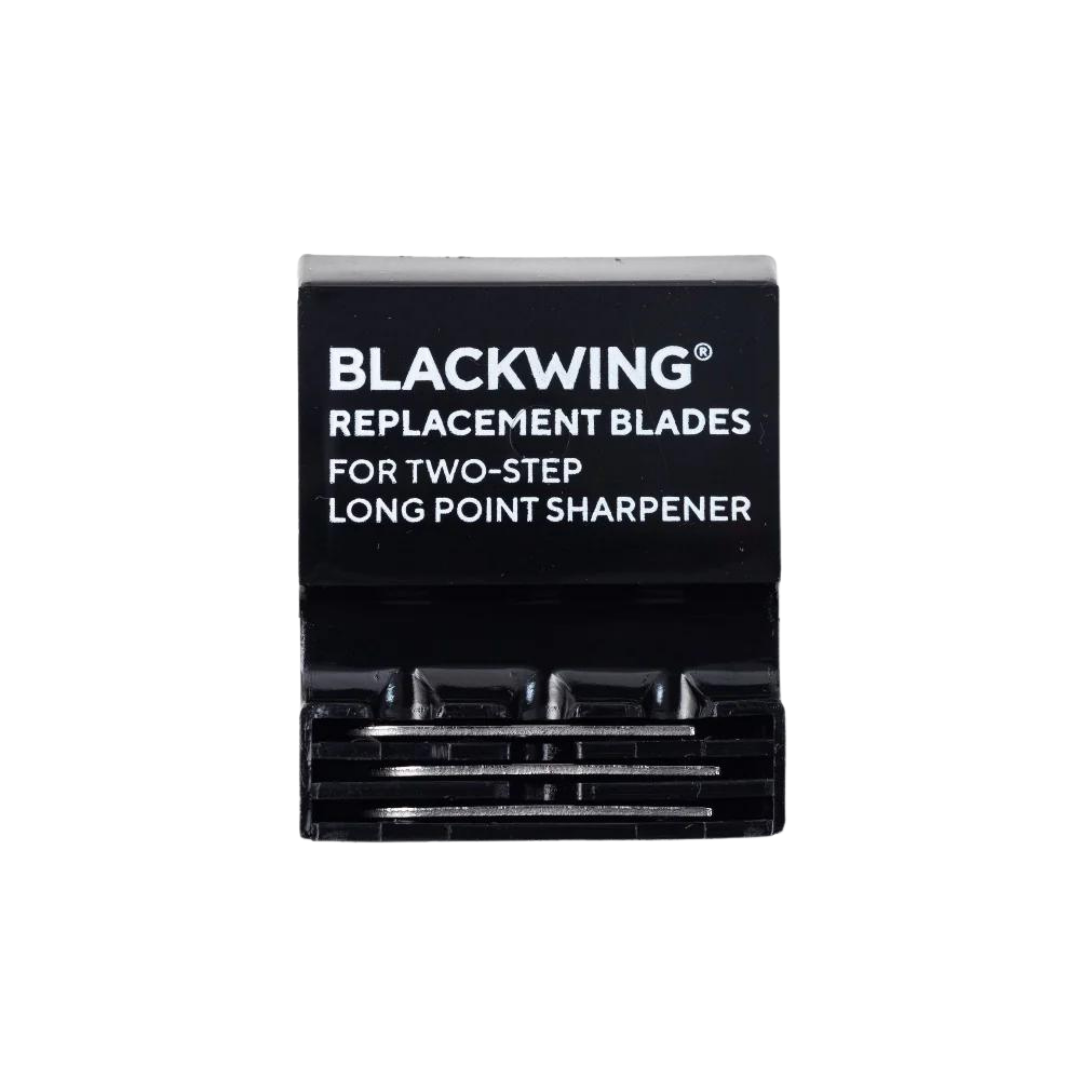 Blackwing
Blackwing Two-Step Sharpener Replacement Blades
$6.00
This set comes with three replacement blades for the Blackwing Two-Step Long Point Sharpener. Each blade is made with quality German Steel.
How to replace your Two-Step Sharpener blade:
Open the hinge on the Two-Step Sharpener and unscrew the worn-out blade(s) from the sharpening unit. Keep the nut and screw in a secure location.

Set the old blade(s) aside and align the new blade(s) on the sharpening unit

Replace the screw and nut, and tighten until secure. Properly dispose of your used blade(s).