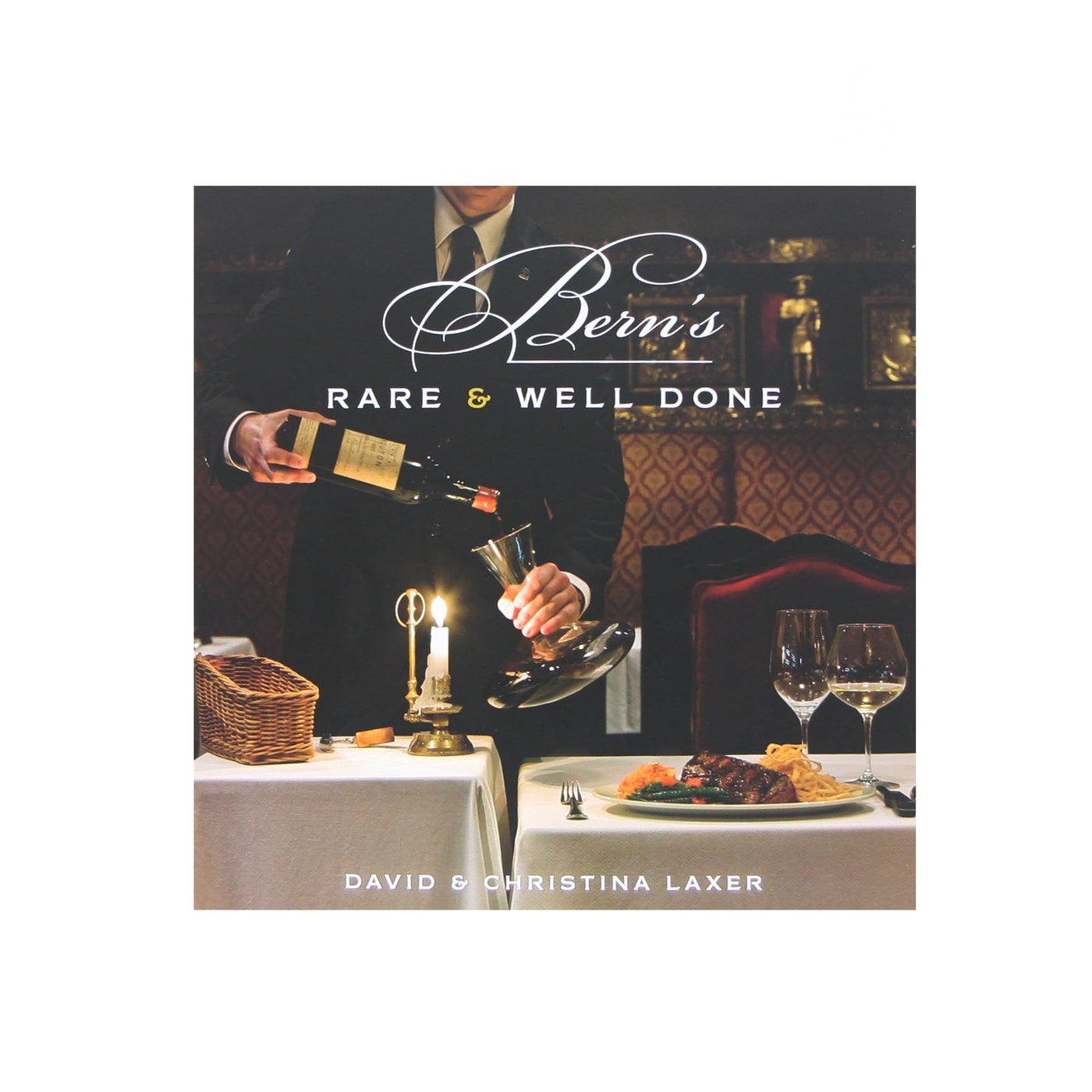 Bern's Steak House
Bern's Rare & Well Done - Signed
$49.99
Berns: Rare & Well Done makes a wonderful gift for any occasion.
Berns: Rare & Well Done tells the inside story behind the iconic Tampa steakhouse founded by Bern and Gert Laxer in 1956, written by their son and daughter in law. In addition to favorite recipes from Bern's Steak House and Side Bern's, this collectible book takes readers on a tour of the restaurant's fabled wine cellar, the dessert room, the Epicurean Hotel and the newest addition to the Bern's family – Elevage.
Author: David and Christina Laxer.
Photographer: Peter Frank Edwards.
Hardcover. 256 Pages.
Signed by David & Christina Laxer
All Bern's rare & Well Done books are gift-wrapped with Bern's ribbon.*
*Please note, all books are shipped from and available for pick-up at Oxford Exchange in Tampa, FL.