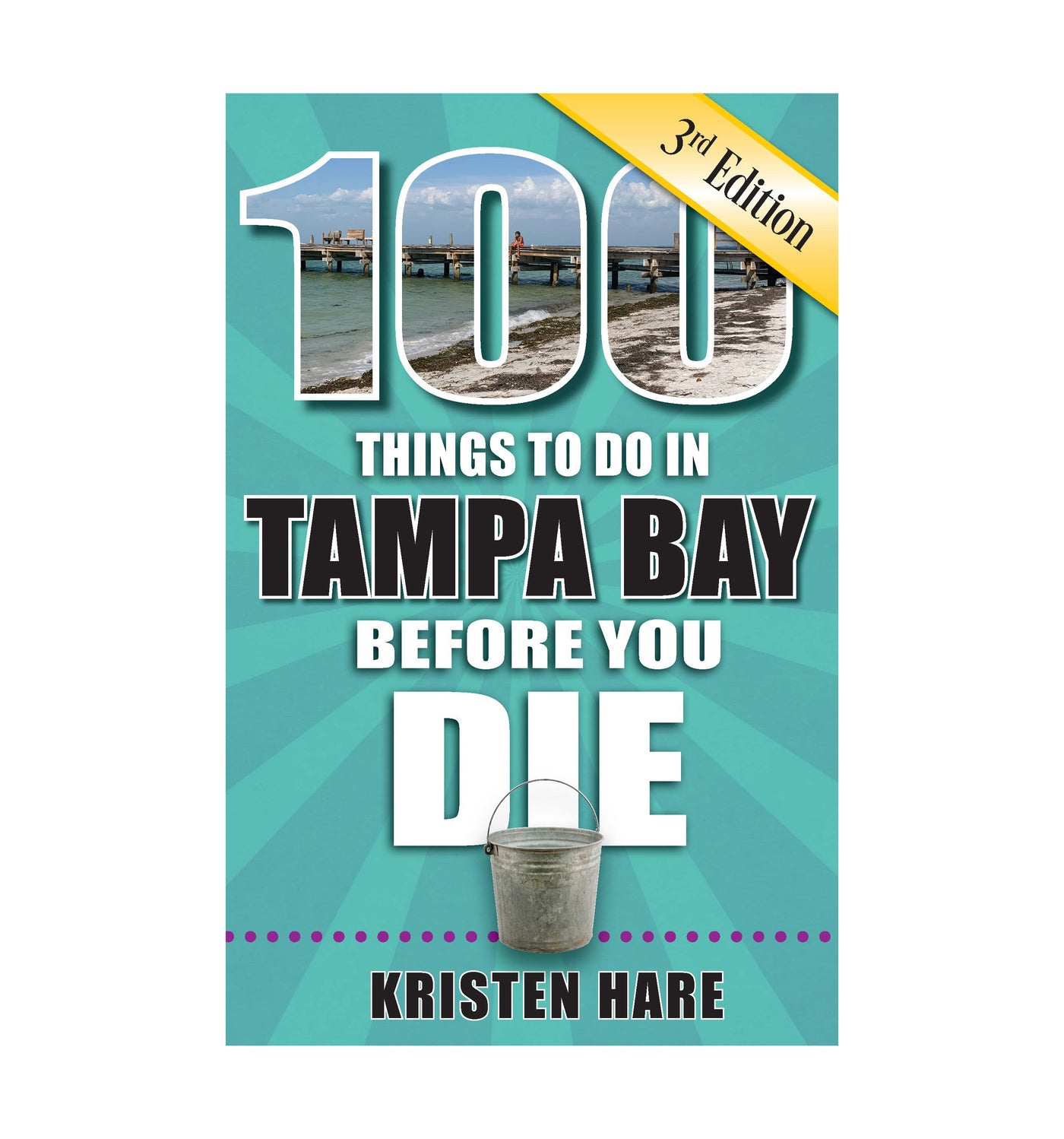 Reedy Press
100 Things to Do in Tampa Bay Before You Die - 3rd Edition
$17.00
*Water Street Market
People come from all over the world to visit Tampa Bay, as they should. We have sugar sand beaches, clear blue water, fantastic food, compelling history, theme parks, nature and a blend of cultures and customs that makes this area unlike any other. But you don't have to let the tourists have all the fun.
Whether you're visiting, a new transplant or a longtime local, think of 100 Things to do in Tampa Bay Before You Die as your friend who's always finding new adventures.
This third edition includes some classic area restaurants, like Brocatos and West Tampa Sandwich Shop, fun ways to learn our history, including walking and cigar factory tours, and 15 day trips to help you discover even more to love about the communities surrounding Tampa Bay.
Try the Cuban sandwich at the West Tampa Sandwich Shop. Go to a show at Skipper's Smokehouse. Want to have a spa day in Safety Harbor? Let's go on a day trip and hunt for treasures in Arcadia! There's living history at the J.C. Newman Cigar factory, a 10k on the Sunshine Skyway Bridge and a lot of chances to see manatees, dolphins, gators, and pink flamingos.
Author:
 Kristen Hare
ISBN: 
9781681063539
Paperback: 
160 pages.
Size: 8.5" x 5.5" x 0.5"