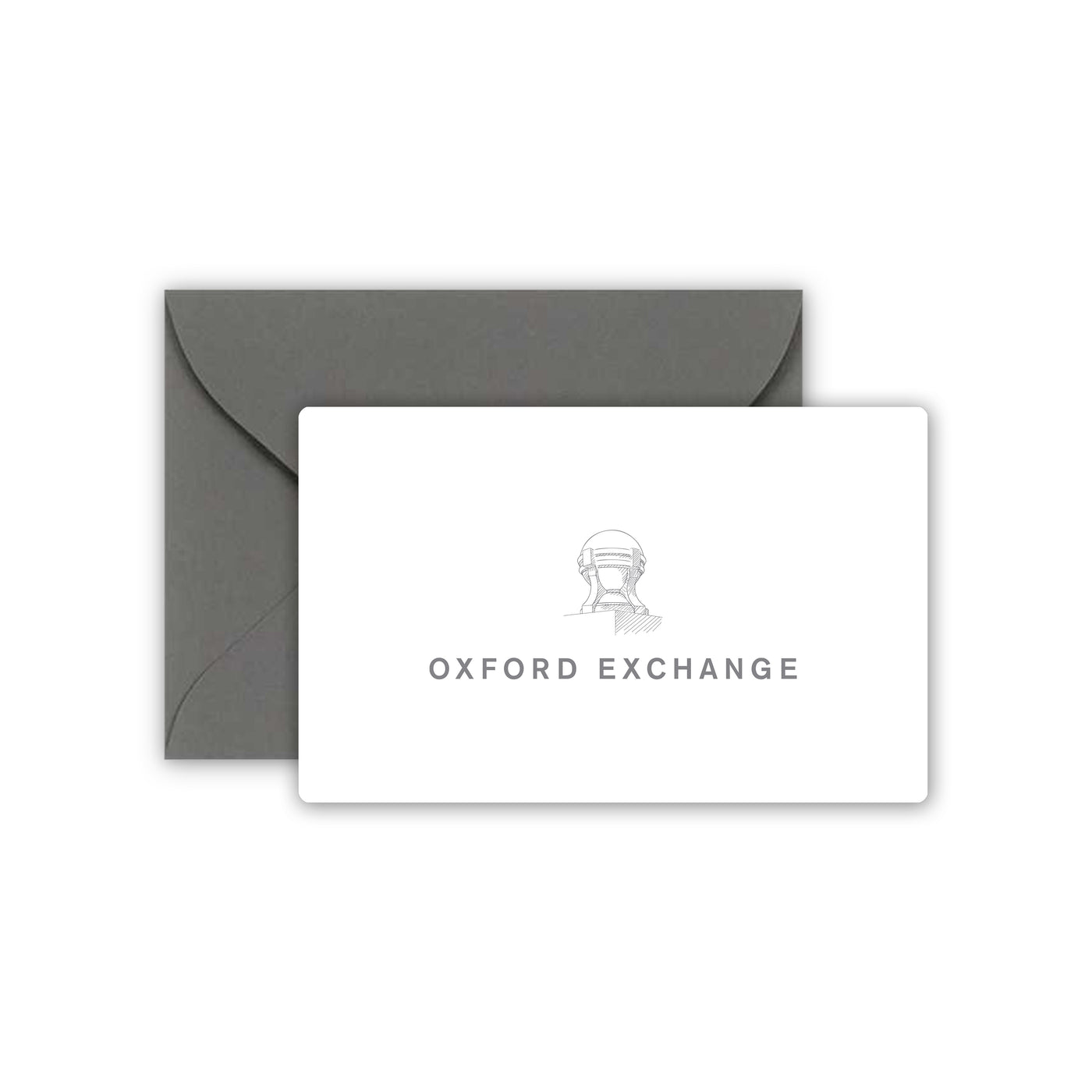 Oxford Exchange
Oxford Exchange Gift Card
$10.00
Give an Oxford Exchange gift card. Voted among the Best Brunch Restaurants in the United States according to OpenTable.
This gift card is redeemable at the following locations in Oxford Exchange:
The Restaurant
The Shop
The Bookstore
Buddy Brew at Oxford Exchange
Tebella Tea Co. at Oxford Exchange
Please note, this gift card cannot be used for online purchases. IN-STORE PURCHASES ONLY.
No expiration date.
Shipping is free on all gift cards.
Please inquire at shoponline@oxfordexchange.com if you would like to purchase a gift card in a different denomination than what is offered below. 
Redeemable at Oxford Exchange locations only.