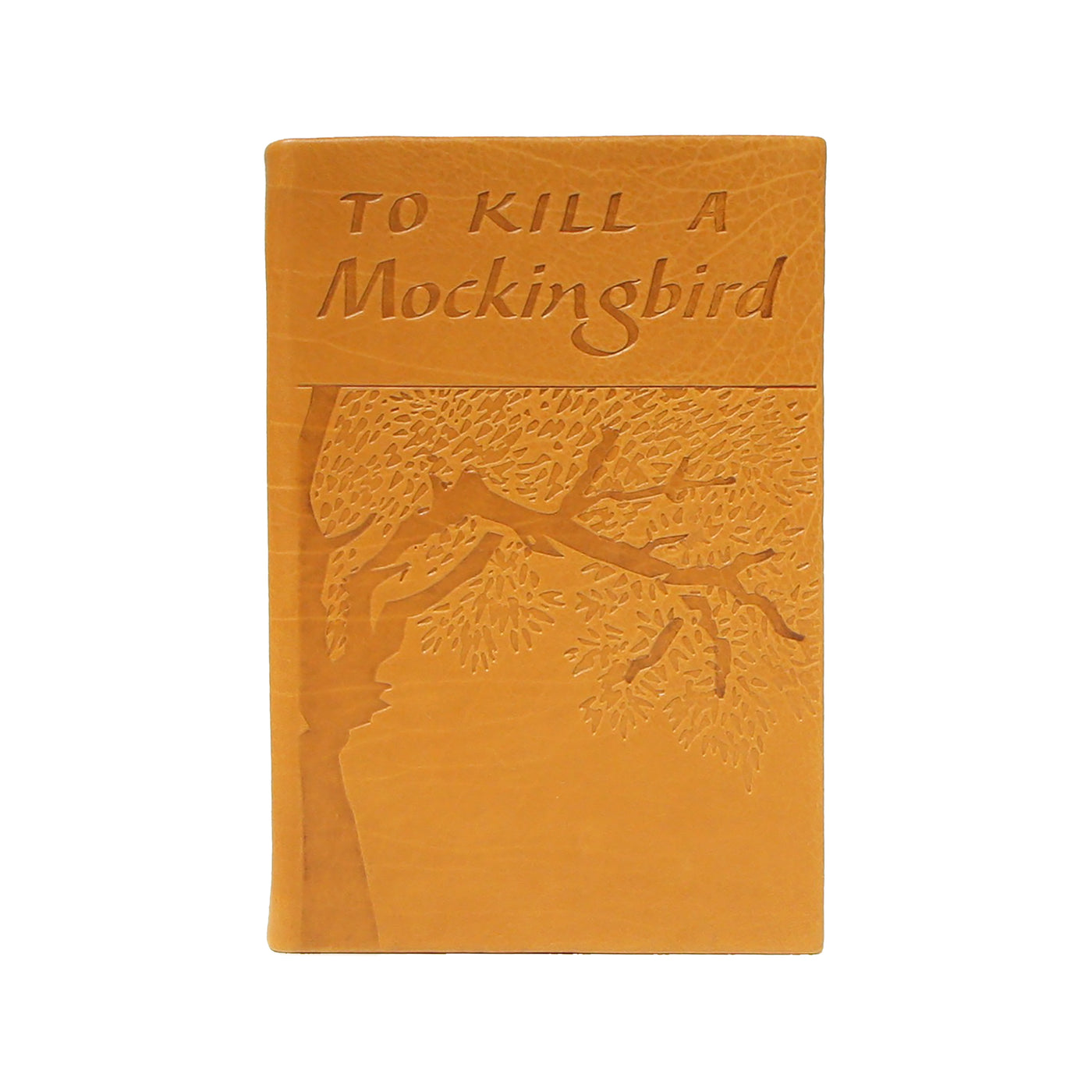 Oxford Exchange
To Kill a Mockingbird
$88.00
A gripping, heart-wrenching, and wholly remarkable tale of coming-of-age in a South poisoned by virulent prejudice, it views a world of great beauty and savage inequities through the eyes of a young girl, as her father—a crusading local lawyer—risks everything to defend a black man unjustly accused of a terrible crime.
As part of the Oxford Exchange's mission to celebrate the beauty of the physical book, we have created our own deluxe, leather bound collectible edition of Harper Lee's classic novel, To Kill A Mockingbird. This edition has been designed by the Oxford Exchange to offer an authentic, heritage feel, and is the third book in the OE Library collection. Oxford Exchange Library editions bring luxurious books back into the home library.
Author: Harper Lee.
Hardcover. 323 pages. 
Size: 9.5" L x 5.35" W x 1"H
Oxford Exchange Library Collection. 
Red Ribbon Page Marker. 
Genuine Leather Binding.
Due to the nature of the natural leather and availability, there may be variations in color.