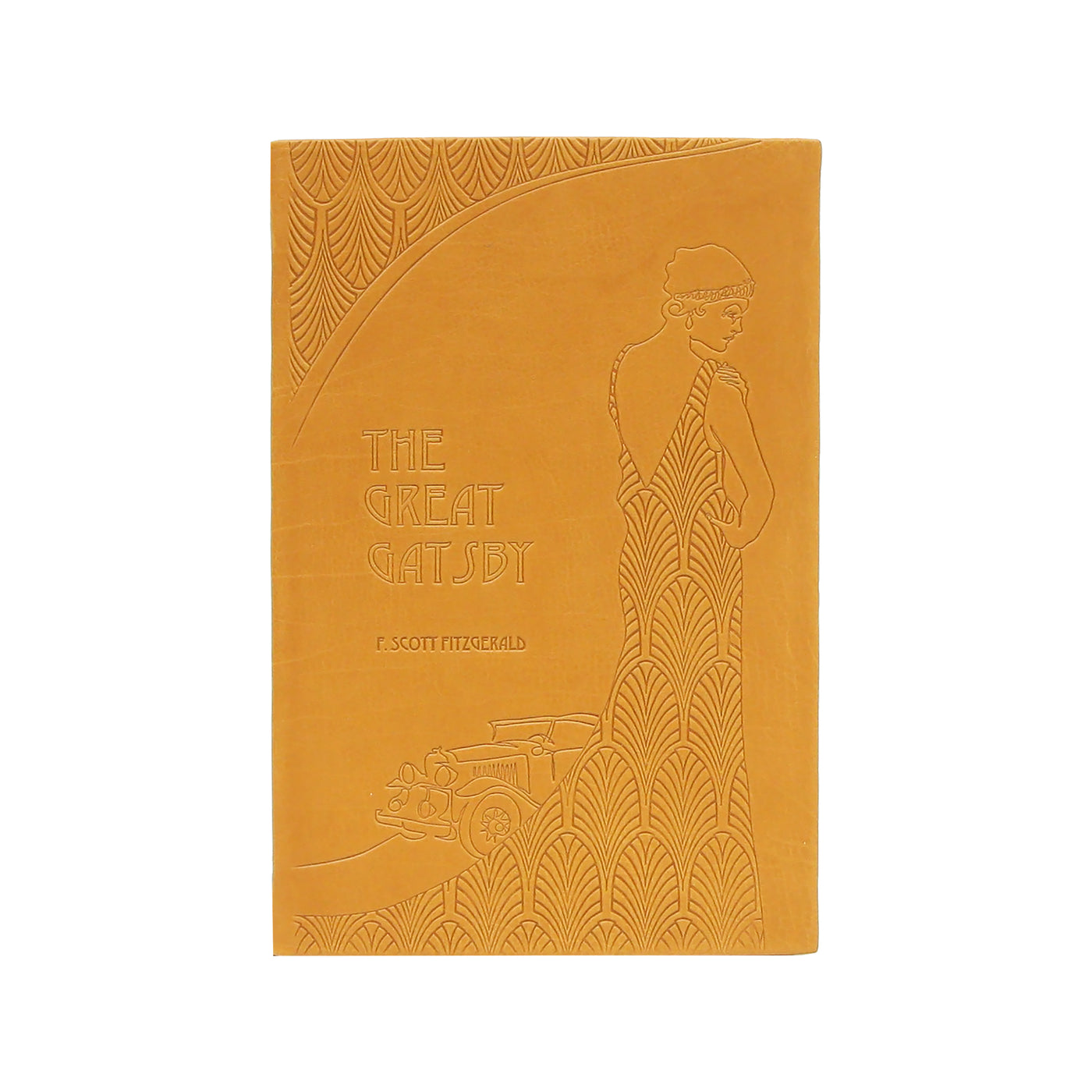 Oxford Exchange
The Great Gatsby
$88.00
The Great Gatsby, F. Scott Fitzgerald's third book, stands as the supreme achievement of his career. First published in 1925, this quintessential novel of the Jazz Age has been acclaimed by generations of readers. The story of the mysteriously wealthy Jay Gatsby and his love for the beautiful Daisy Buchanan, of lavish parties on Long Island at a time when The New York Times noted "gin was the national drink and sex the national obsession," it is an exquisitely crafted tale of America in the 1920s.
As part of the Oxford Exchange's mission to celebrate the beauty of the physical book, we have created our own deluxe, leather bound collectible edition of F. Scott Fitzgerald's The Great Gatsby. This edition has been designed by the Oxford Exchange to offer an authentic, heritage feel, and is the fifth book in the Oxford Exchange Library collection. Oxford Exchange Library editions bring luxurious books back into the home library.
Author: F. Scott Fitzgerald.
Hardcover. 172 Pages. 
Size: 6.5" L x 1" W x 9.5"H
Oxford Exchange Library Collection. 
Blue Ribbon Page Marker. 
Genuine Leather Binding.
Due to the nature of the natural leather and availability, there may be variations in color.