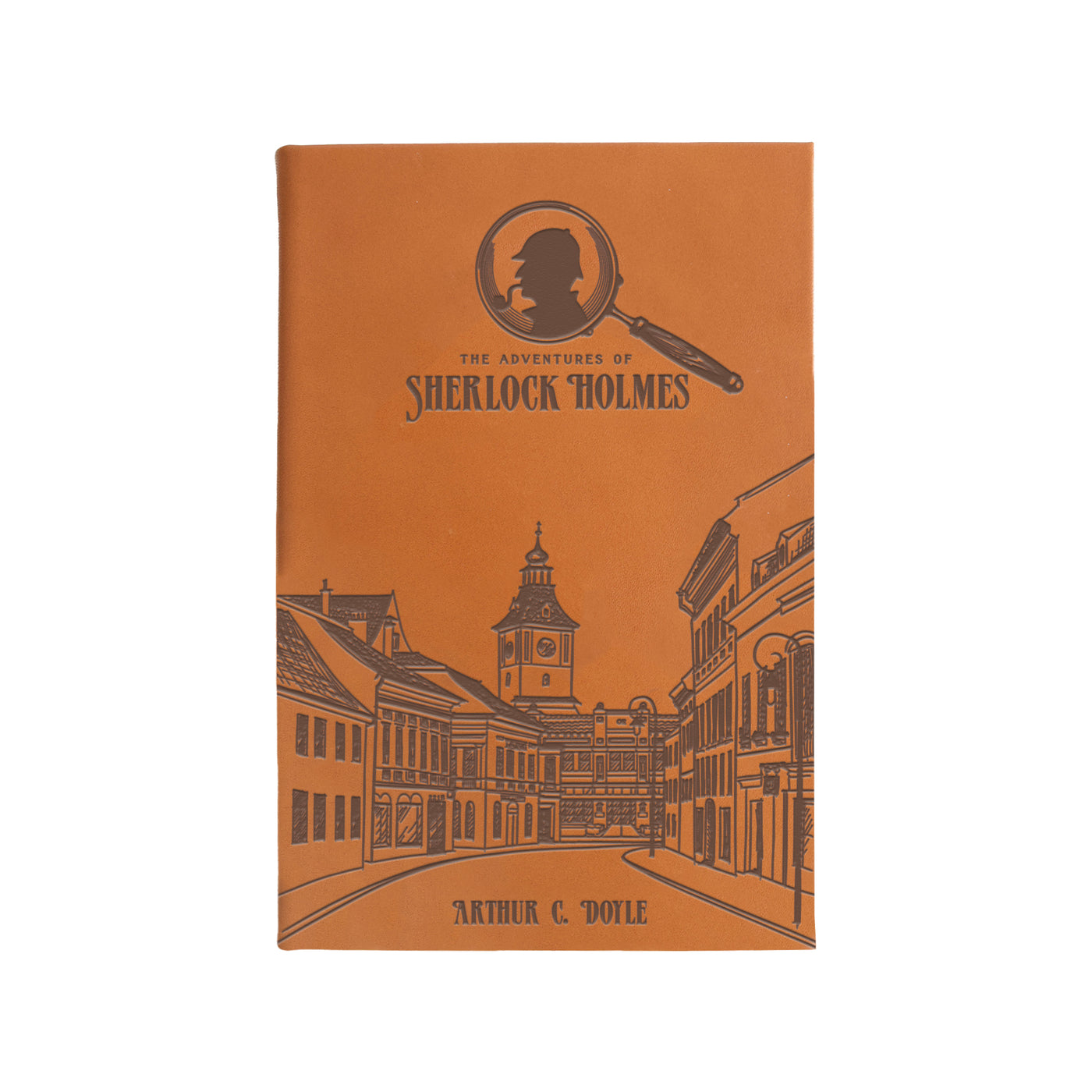 Oxford Exchange
The Adventures of Sherlock Holmes
$88.00
"Life is infinitely stranger than anything which the mind of man could invent."

Sherlock Holmes's observation to Dr. Watson at the start of "A Case of Identity" is certainly borne out by the twelve short stories in this collection, characterized by the originality and inventiveness that has made Conan Doyle a household name. The familiar sanctuary of 221B Baker Street is regularly invaded by a procession of puzzled clients with bizarre problems to solve.
Holmes's cases include a young engineer who arrives with one of his thumbs cut off at the root; a governess who has been offered a tempting salary provided she dresses in the exact manner specified by her employers; and a visit from a frightened young woman whose sister has inexplicably died from fear and nervous shock. These and other seemingly intractable puzzles are solved by Sherlock Holmes's inimitable blend of intellectual analysis and inspired deduction. Like the faithful Watson, in these stories the reader can enjoy their position at the center of events, and admire the master of detection at work.

As part of the Oxford Exchange's mission to celebrate the beauty of the physical book, we have created our own deluxe, leather bound collectible edition of Arthur Conan Doyle's novel, The Adventures of Sherlock Holmes. This edition has been designed by the Oxford Exchange to offer an authentic, heritage feel, and is the tenth book in the Oxford Exchange Library collection. Oxford Exchange Library editions bring luxurious books back into the home library.
Author: Arthur Conan Doyle
Hardcover: 249 Pages. 
Size: 5.5" x 8" x 1.25"
Oxford Exchange Library Collection. 
Gold Ribbon Page Marker. 
Gold Edged Paper.
Genuine Leather Binding.
Due to the nature of the natural leather and availability, there may be variations in color.