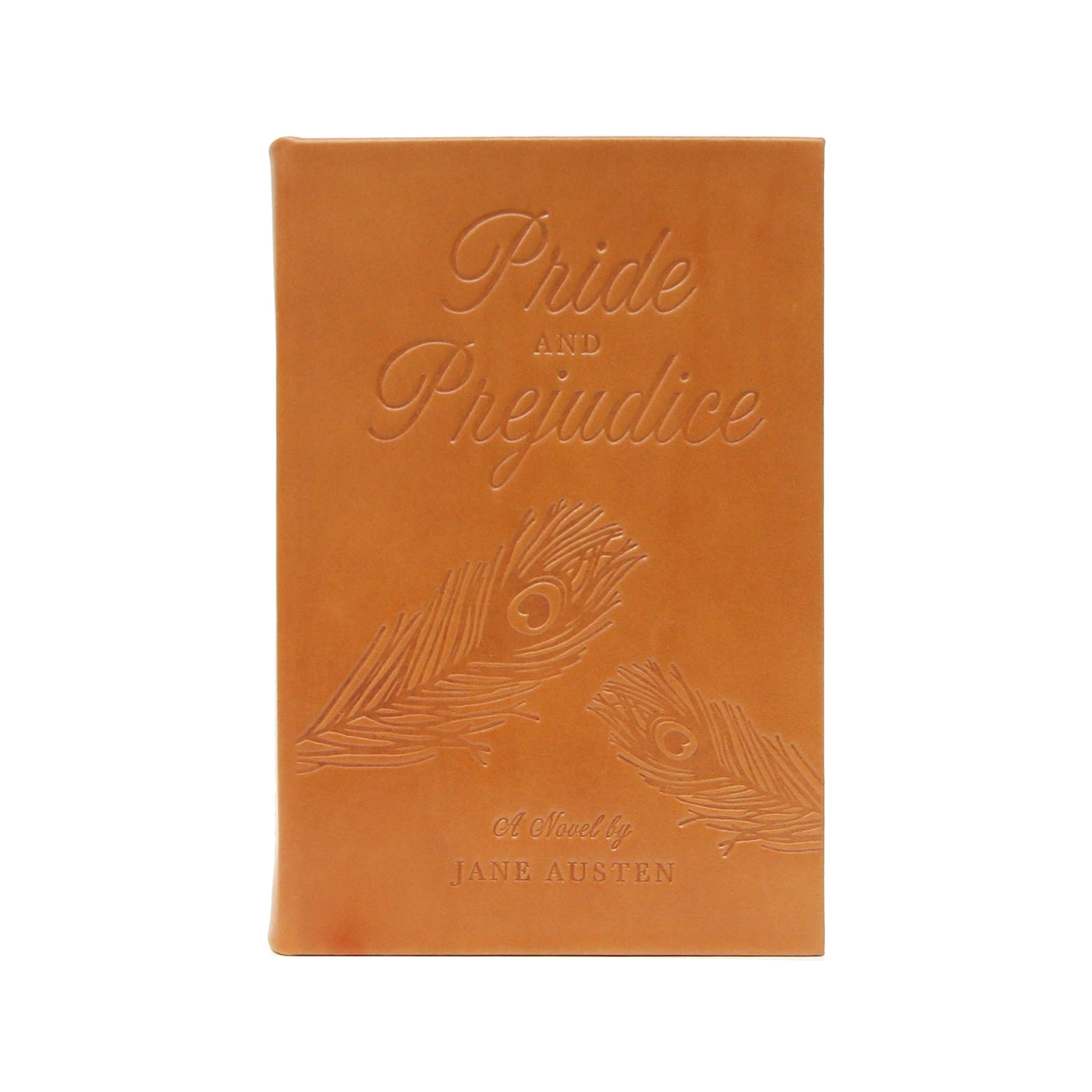 Oxford Exchange
Pride and Prejudice
$88.00
Pride and Prejudice is a novel of manners by Jane Austen, first published in 1813. The story follows the main character, Elizabeth Bennet, as she deals with issues of manners, upbringing, morality, education, and marriage in the society of the landed gentry of the British Regency. Pride and Prejudice retains a fascination for modern readers, continuing near the top of lists of "most loved books." It has become one of the most popular novels in English literature, selling over 20 million copies, and receives considerable attention from literary scholars.
As part of the Oxford Exchange's mission to celebrate the beauty of the physical book, we have created our own deluxe, leather bound collectible edition of Jane Austen's classic novel, Pride & Prejudice. This edition has been designed by the Oxford Exchange to offer an authentic, heritage feel, and is the sixth book in the Oxford Exchange Library collection. Oxford Exchange Library editions bring luxurious books back into the home library.
Author
: Jane Austen
Hardcover
. 281 Pages. 
Size
: 8.25" x 5.5" x 1"
Oxford Exchange Library Collection. 
Pink Ribbon Page Marker. 
Genuine Leather Binding.
Due to the nature of the natural leather and availability, there may be variations in color.