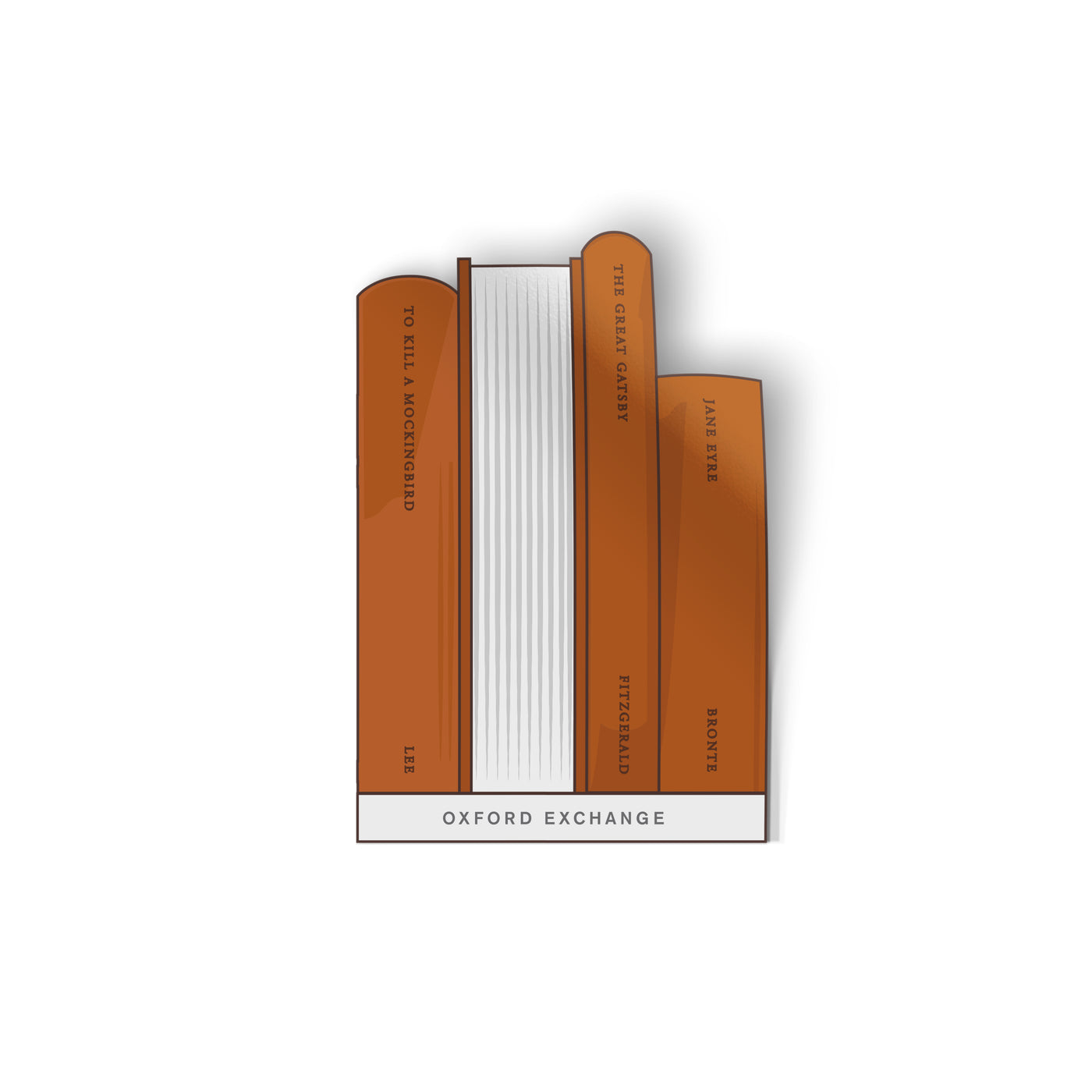 Oxford Exchange
OE Leatherbound Stack Sticker
$2.00
Carry a piece of Oxford Exchange with you with our custom vinyl stickers featuring iconic images from around OE. Perfect for decorating water bottles, laptop cases, notebooks, and more.
This sticker features a stack of books from our leatherbound series, which can be purchased here.
Size: 2" x 3"
Material: Vinyl Sticker.