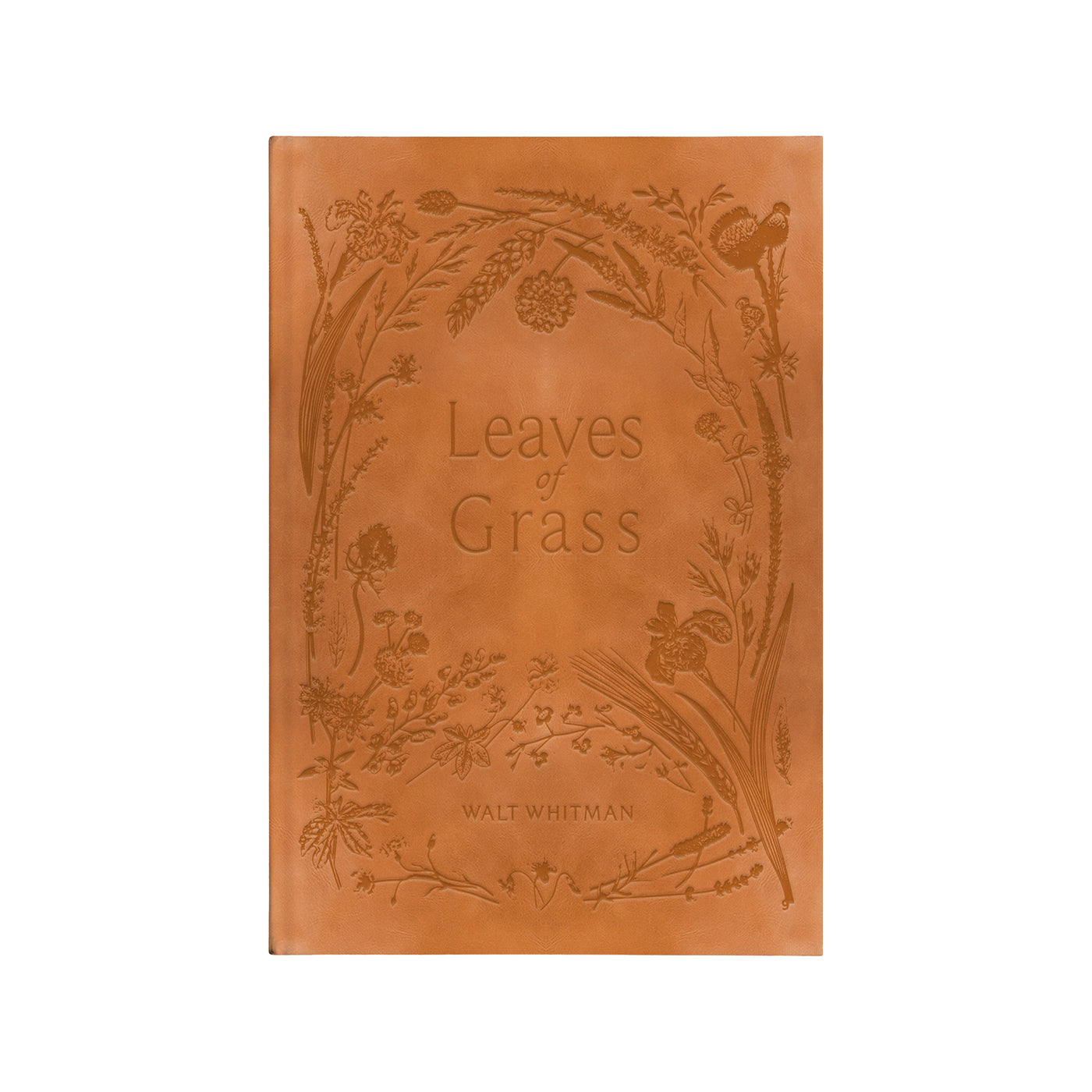 Oxford Exchange
Leaves of Grass
$88.00
Leaves of Grass by Walt Whitman.
"Whatever satisfies the soul is truth." — Walt Whitman, Leaves of Grass
Leaves of Grass is a timeless collection of poems and essays penned by influential nineteenth-century writer Walt Whitman. This profound compilation explores topics such as nature, mysticism, mortality, transcendentalism, and democracy. Inspired by personal experiences and observations, Whitman spent almost four decades piecing together the complete work, sharing societal ideals and epiphanies about life that still resonate with readers today.
As part of the Oxford Exchange's mission to celebrate the beauty of the physical book, we have created our own deluxe, leather bound collectible edition of Walt Whitman's classic collection, Leaves of Grass. This edition has been designed by Oxford Exchange to offer an authentic, heritage feel, and is the eighth book in the Oxford Exchange Library collection. Oxford Exchange Library editions bring luxurious books back into the home library.
Author: Walt Whitman.
Hardcover. 538 Pages.
Size: 7.3" x 5.8" x 1.4"
Oxford Exchange Library Collection.
Green Ribbon Page Marker.
Genuine Leather Binding.
Due to the nature of the natural leather and availability, there may be variations in color.