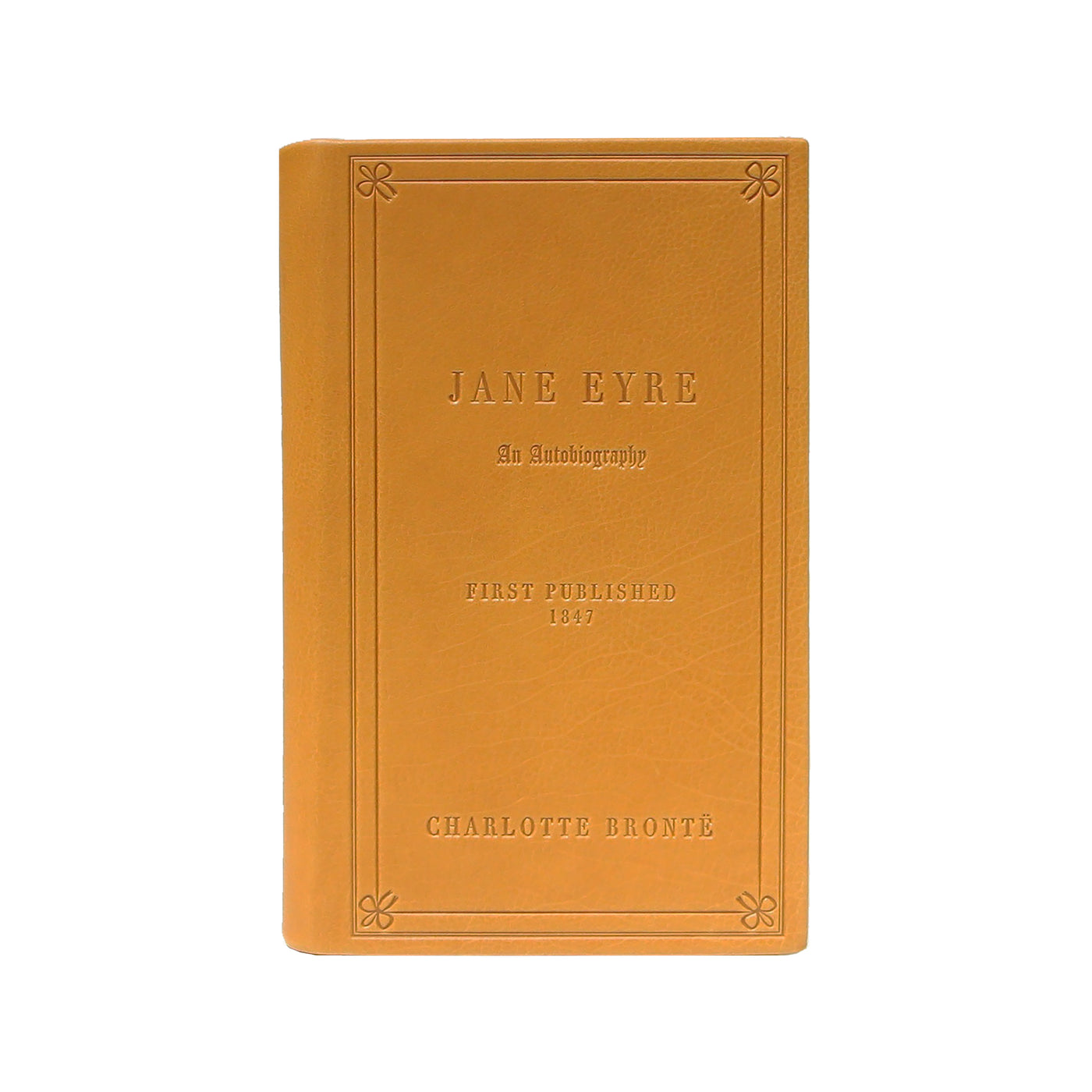 Oxford Exchange
Jane Eyre
$88.00
Charlotte Brontë's first published novel, Jane Eyre was immediately recognised as a work of genius when it appeared in 1847. Orphaned into the household of her Aunt Reed at Gateshead, subject to the cruel regime at Lowood charity school, Jane Eyre nonetheless emerges unbroken in spirit and integrity. How she takes up the post of governess at Thornfield Hall, meets and loves Mr Rochester and discovers the impediment to their lawful marriage are elements in a story that transcends melodrama to portray a woman's passionate search for a wider and richer life than that traditionally accorded to her sex in Victorian society.
As part of the Oxford Exchange's mission to celebrate the beauty of the physical book, we have created our own deluxe, leather bound collectible edition of Charlotte Brontë's classic novel, Jane Eyre. This edition has been designed by the Oxford Exchange to offer an authentic, heritage feel, and is the first book in the Oxford Exchange Library collection. Oxford Exchange Library editions bring luxurious books back into the home library.
Author: Charlotte Bronte.
Hardcover 284 Pages. 
Size: 8.5"L x 5"W x 1.75"H
Oxford Exchange Library Collection. 
Dark Green Ribbon Page Marker. 
Genuine Leather Binding.
Due to the nature of the natural leather and availability, there may be variations in color.