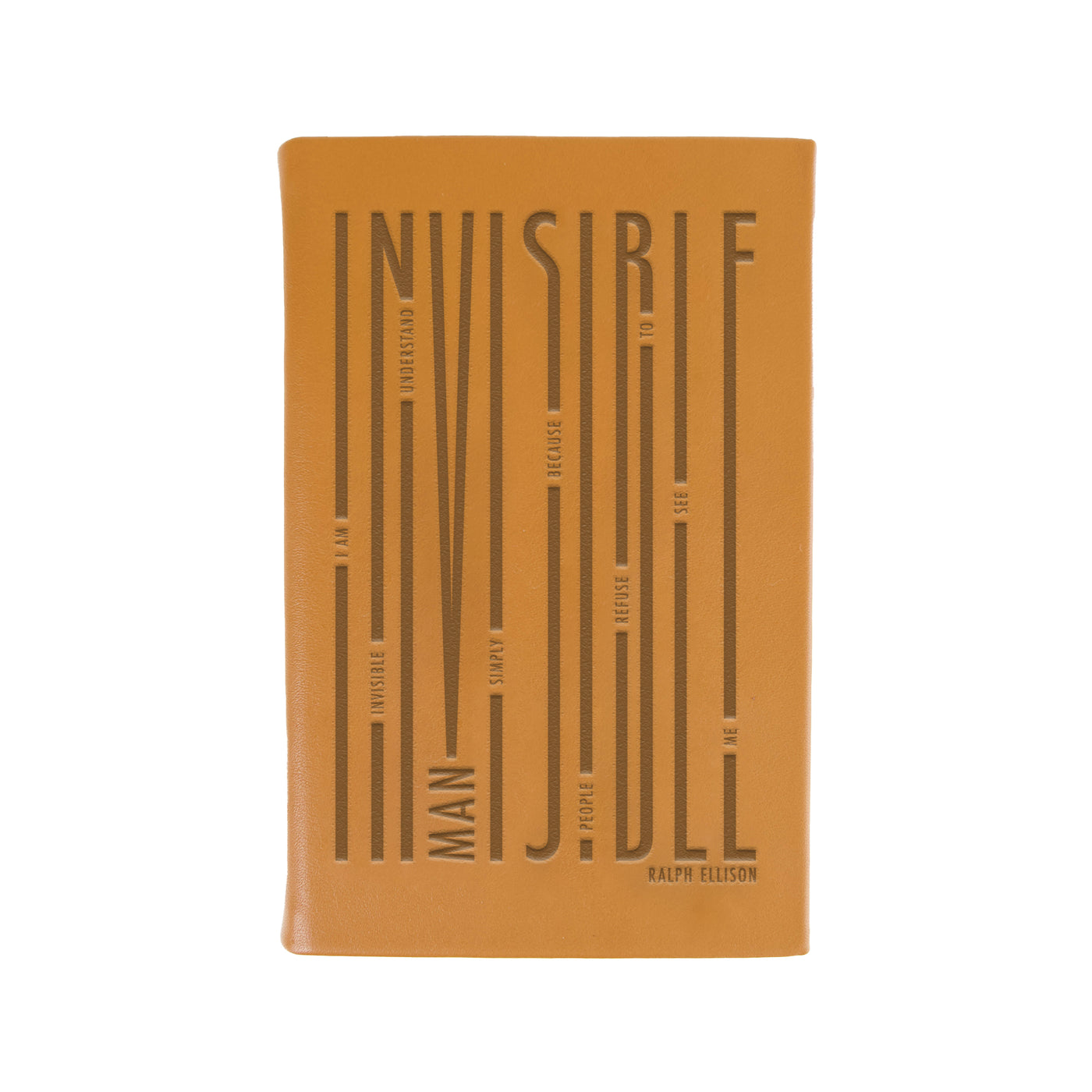 Oxford Exchange
Invisible Man
$88.00
Both a deeply compelling bestselling novel and an epic milestone of American literature. Originally published in 1952 as the first novel by a then unknown author, it remained on the bestseller list for sixteen weeks, won the National Book Award for fiction, and established Ralph Ellison as one of the key writers of the century.
The book's nameless narrator describes growing up in a black community in the South, attending a Black college from which he is expelled, moving to New York and becoming the chief spokesman of the Harlem branch of "the Brotherhood", before retreating amid violence and confusion to the basement lair of the Invisible Man he imagines himself to be.
The book is a passionate and witty tour de force of style, strongly influenced by T.S. Eliot's The Waste Land, James Joyce, and Dostoevsky.
As part of the Oxford Exchange's mission to celebrate the beauty of the physical book, we have created our own deluxe, leather bound collectible edition of Ralph Ellison's inspiring novel, Invisible Man. This edition has been designed by the Oxford Exchange to offer an authentic, heritage feel, and is the tenth book in the Oxford Exchange Library collection. Oxford Exchange Library editions bring luxurious books back into the home library.
Author: Ralph Ellison
Hardcover: 000 Pages. 
Size: 5.5" x 8" x 1.25"
Oxford Exchange Library Collection. 
Black Ribbon Page Marker. 
Genuine Leather Binding.
Due to the nature of the natural leather and availability, there may be variations in color.