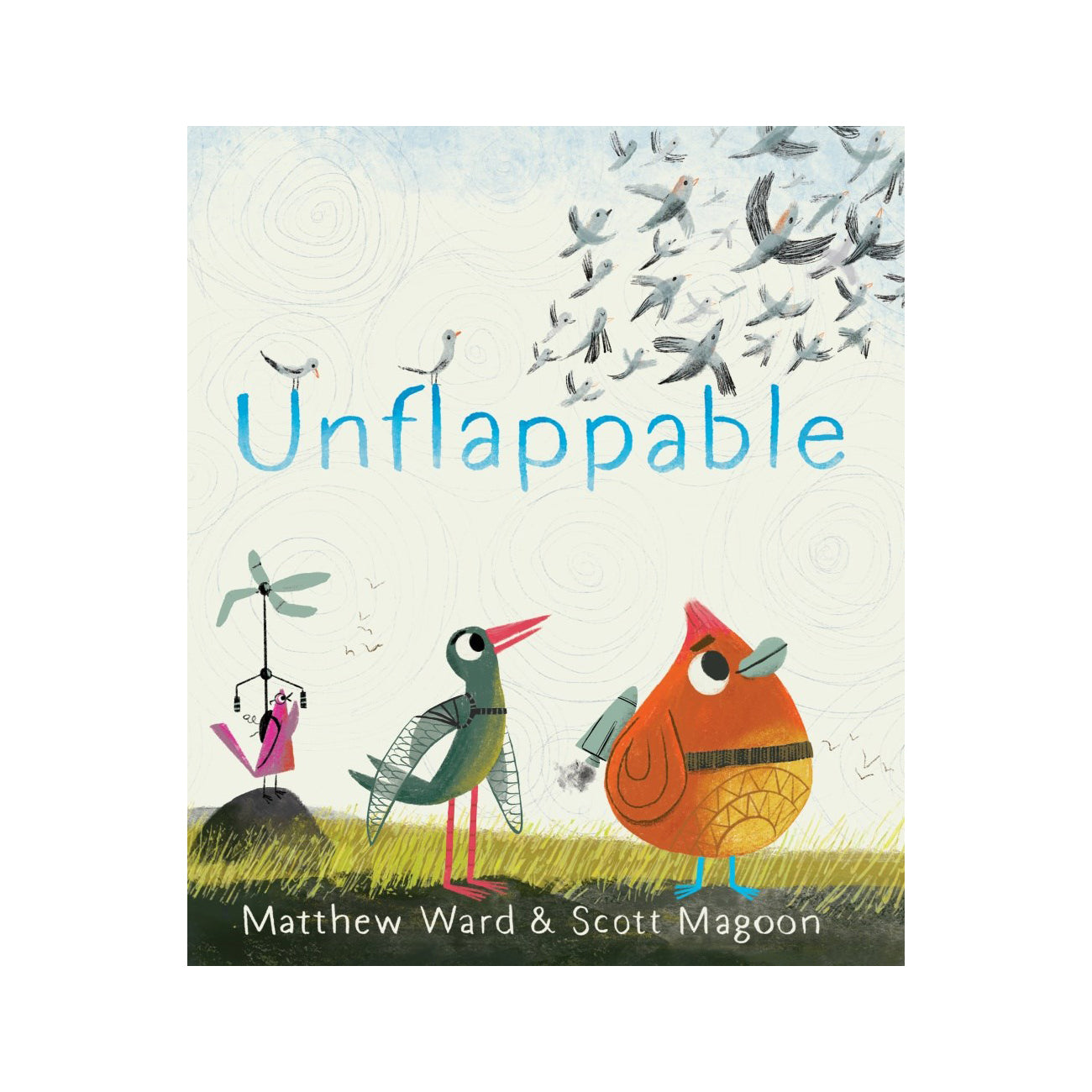 Clarion Books
Unflappable
$19.99
This witty and uplifting story about perseverance and hope, perfect for fans of The Magical Yet, stars three flightless birds determined to get aloft, stylishly rendered by award-winning and bestselling illustrator Scott Magoon. 
Three flightless friends long to feel the wind beneath their wings. So, they try, and try, and try to fly. But all they do is fall, fall, fall. Flying, it turns out, is hard. Will they give up—or get up? Celebrating resiliency, persistence, and the power of "yet," easy-to-read text and distinctive artwork encourage and inspire readers young and old who aspire to learn a new skill, or to make a dream come true. 
Author: Matthew Ward, Scott Magoon (Illustrated by).
ISBN: 9780358400059