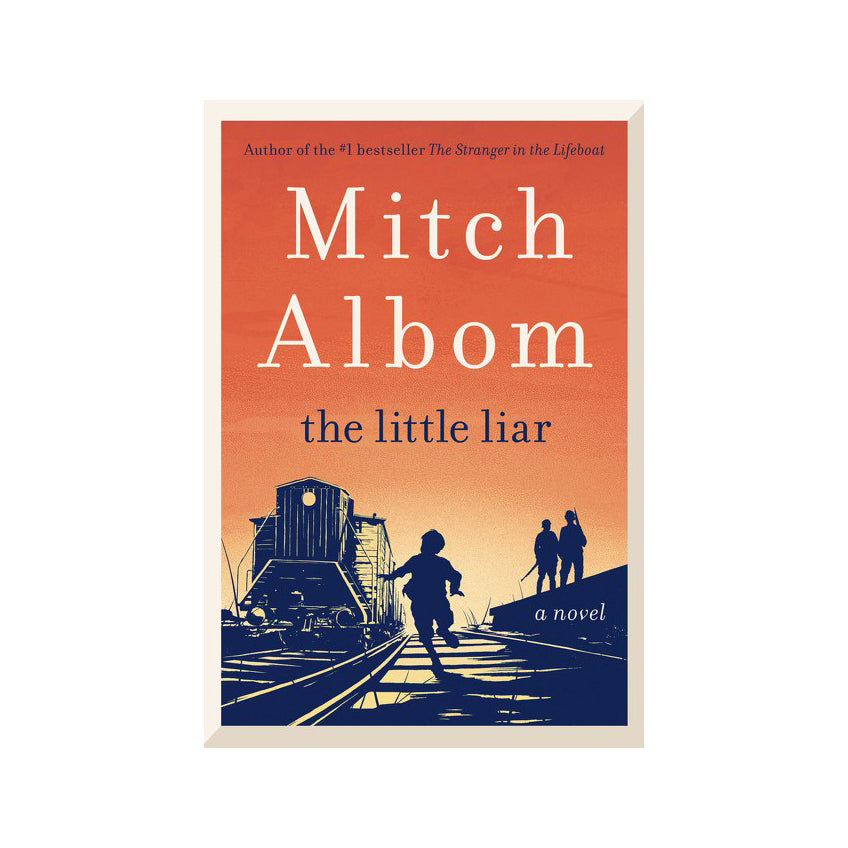 HarperCollins
The Little Liar
$26.99
Beloved bestselling author Mitch Albom returns with a powerful novel that moves from a small village in Greece during the Holocaust, to America, where the intertwined lives of three survivors are forever changed by the perils of deception and the grace of redemption.
The Little Liar follows the life of Nico Krispis, who, until his 11th birthday, has never told a lie. When the Nazi's invade his home in Salonika, Greece, the trustworthy boy is discovered by a German officer, who offers him a chance to save his family. All Nico has to do is convince his fellow Jewish residents to board trains heading towards "the east" where they are promised jobs and safety. Unaware that this is all a cruel ruse, the honest boy tells the frightened passengers they will be safe. But when the final train is loaded, Nico sees his family being pushed inside. Only after it is too late does he realize he has been helping send everyone he loves to their doom.
He never tells the truth again.
In The Little Liar, his first novel set during the Holocaust, Mitch Albom interweaves the stories of Nico, who becomes a pathological liar, his brother Sebastian and their schoolmate Fannie, who survive the death camps and marry as teenagers, and Udo Graf, the Nazi officer who duped Nico into losing his soul. Scattered after the war, they spend years interweaving with one another, each paying a price for their haunting experiences, and coming together decades later in an unforgettable and heart-wrenching climax.
A deeply moving story that explores honesty, devotion and revenge, The Little Liar is Mitch Albom at his very best. Narrated by the voice of Truth itself, it is a timeless story about the harm we inflict with our deceits, and the power of love to ultimately redeem us.
Author: Mitch Albom.
ISBN: 9780062406651