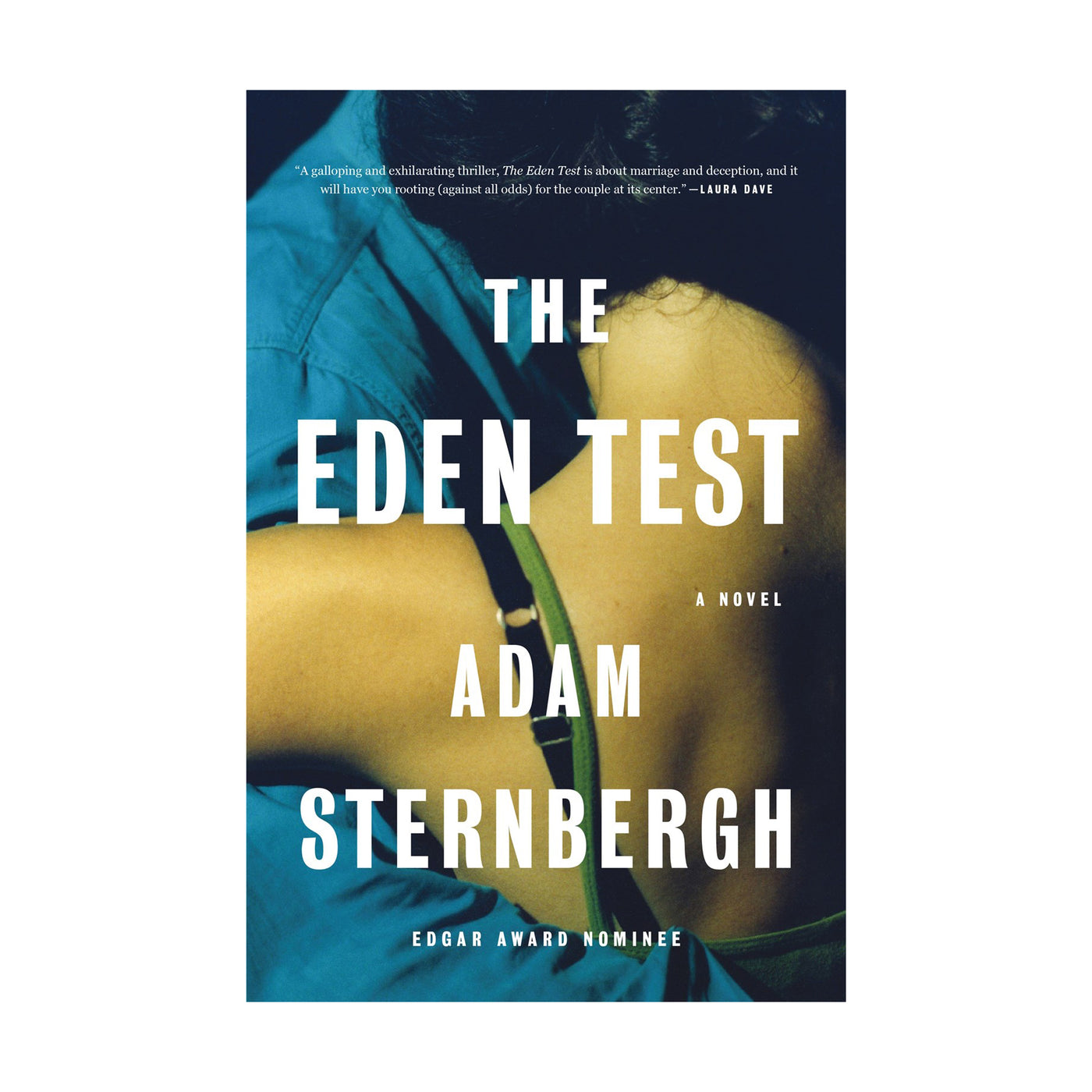 Flatiron
The Eden Test
$27.99
"Sternbergh is a genre-bender of the highest caliber." —Dennis Lehane
From Edgar Award-finalist Adam Sternbergh, an electrifying new work of domestic suspense for fans of White Lotus and The Last Thing He Told Me, about a couple who are forced to the ultimate extremes to save their marriage — and themselves.
Seven Days. Seven Questions. Forever Changed.

Daisy and Craig's marriage is in serious trouble. That's why Daisy has signed up for The Eden Test, a week-long getaway for couples in need of a fresh start. Yet even as she's struggling to salvage her marriage, it seems Craig has plans to leave her for another woman. In fact, his bags are already packed — long before he arrives to meet Daisy in this remote cabin in the woods of upstate New York.

At first, their week away is marked by solitude, connection, and natural beauty — and only a few hostile locals. But what Craig doesn't know is that Daisy, a slyly talented actress, has her own secrets, including a burner phone she's been using for mysterious texts. Not to mention the Eden Test itself, which poses a searing new question to the couple every day, each more explosive than the last. Their marriage was never perfect, but now the lies and revelations are piling up, as the week becomes much more than they bargained for…How far are they willing to go?

Adam Sternbergh brings his wit, originality, and a Hitchcockian sense of dread to this chilling, surprising, and wholly entertaining portrait of a marriage on the brink.
Author: Adam Sternbergh.
ISBN: 9781250855664