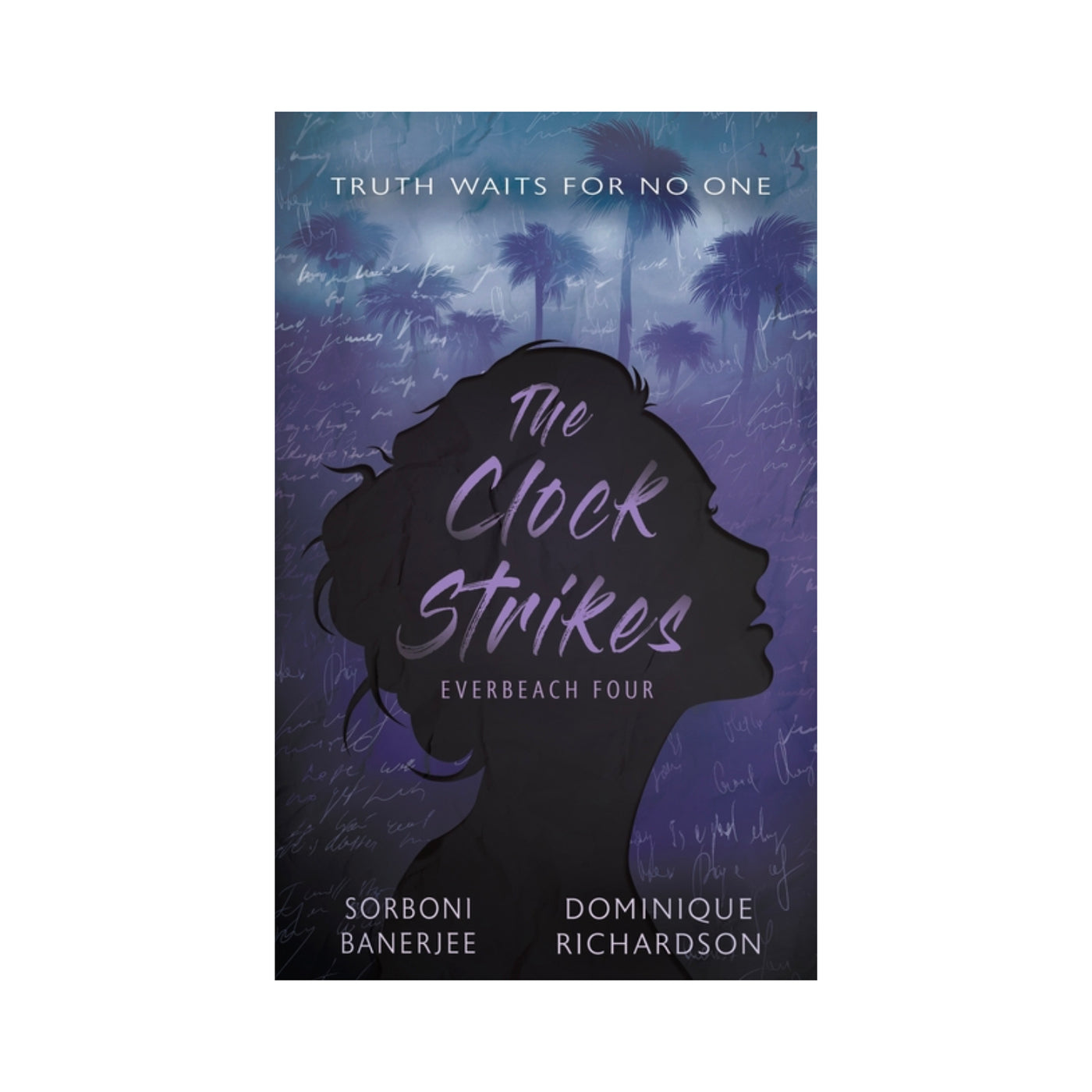 Wise Wolf Books
The Clock Strikes - Everbeach #4
$16.99
Full of twisted secrets and romantic suspense, the Everbeach series takes an explosive turn as age-old fairy tales are shattered with page-turning thrills.
Every lie. Every secret. It all leads up to this.
As one friend fights for her life-the knowledge she holds silenced unless she wakes-others race to expose a sordid money-making scheme before it claims more victims. But the search for answers is entwined with complications.
Elle must navigate the pitfalls of high society, a toxic new living arrangement, and the balancing act of chasing love in a world where wealth dictates worth-while Raven's relationship with Logan is tested by newly imposed rules. But the real blow may be a shocking family secret nobody saw coming.
Penny knew more than Raven, Elle, Aarya, and Dawn ever realized...until now. Armed with information that threatens to shake the foundations of their town, the Everbeach friends must come together to prove who is behind the evil following them-before the clock strikes.
Slow-burn romance and deadly secrets make this edgy series perfect for fans of Gossip Girl, Inheritance Games, Outer Banks, and Pretty Little Liars.

Author: 
Sorboni Banerjee, Dominique Richardson.
ISBN: 9781957548753
Paperback: 372 pages.
Size: 0.93" x 8.0" x 5.0"