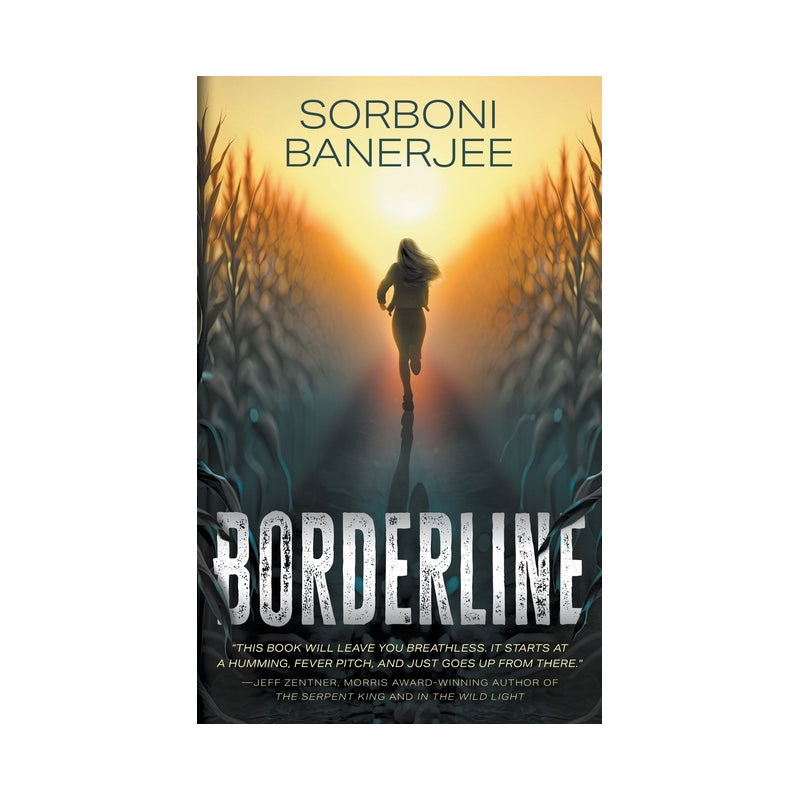 Wise Wolf Books
Borderline
$16.99
A gritty update of Sorboni Banerjee's debut novel about the unbreakable bonds of friendship, the sweeping power of first love, and the courage to fight for a dream against all odds.
In the dying cornfields of his family's farm on the Texas border, seventeen-year-old Cade Evans finds a girl broken and bleeding. She has only one request: "hide me."
Tucked away in an abandoned barn on the edge of the farm, the mysterious Jane Doe starts to heal, and details of her past begin to surface. She barely escaped with her life after immigrating from India through Central America then Mexico, and a last-ditch attempt to earn money for the final border crossing in the U.S. had deadly consequences. But the danger isn't over yet-Jane is being hunted.
A brutal gang leader, known as the Wolf Cub, has big plans for a tunnel under the border that will catapult him to unmatched criminal power and wealth-something he can't do without Jane.
Cade has difficulties of his own: he's fixated on a football scholarship, his only chance to break free from the confines of life with an incarcerated father, absentee mom, and addict brother. He and Jane spend their nights in the barn planning their escape-if only it were that easy to disappear.
Once certain borders are crossed, there's no turning back in the fight for a brighter future.
Author: 
Sorboni Banerjee.
ISBN: 
9781957548395
Paperback:
368 pages.
Size: 
0.92" x 8.0" x 5.0"