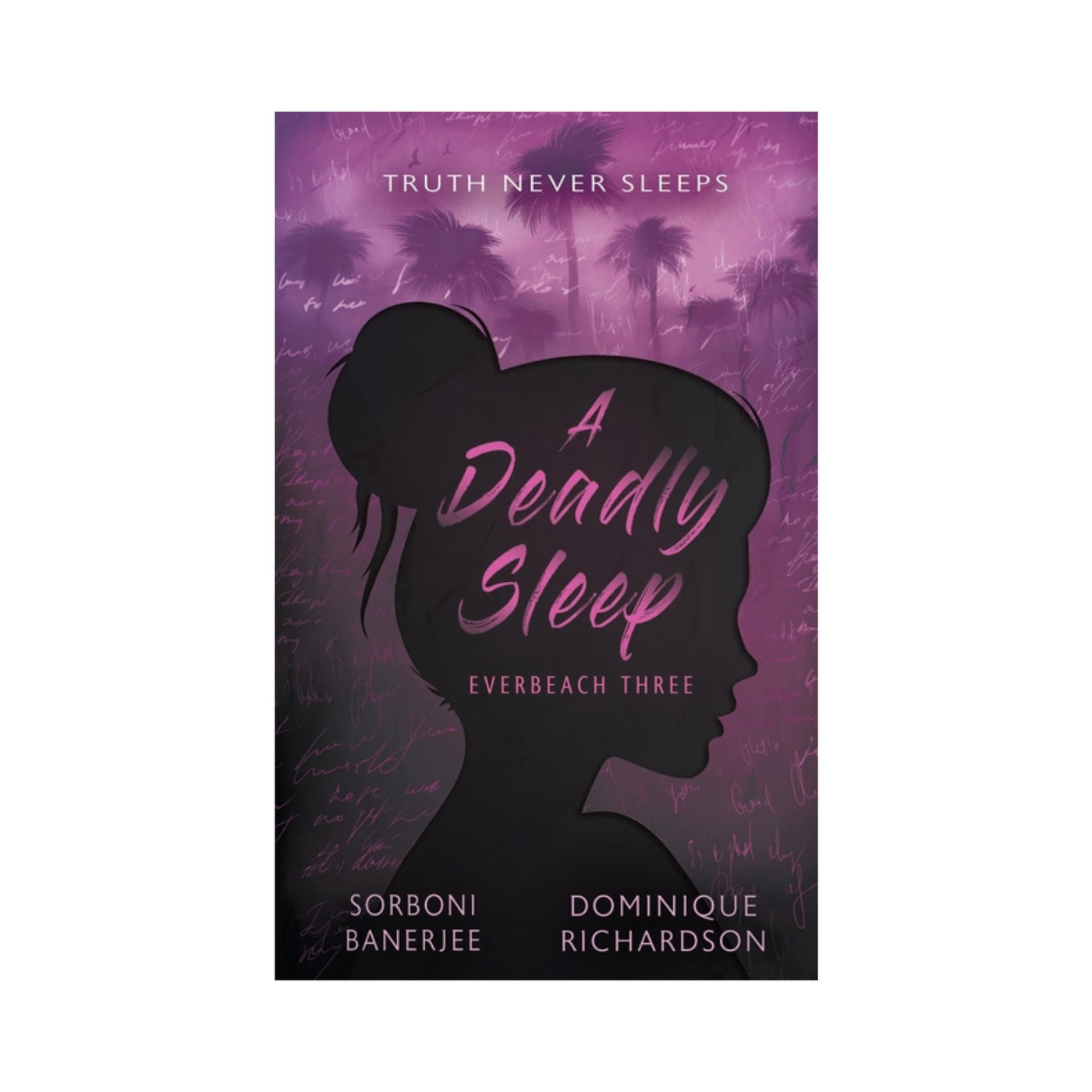 Wise Wolf Books
A Deadly Sleep - Everbeach #3
$16.99
Edgy suspense and slow-burn romance are back as the friends return to Everbeach-only to find that danger followed them home.
Determined to unravel the dark dealings of an illicit enterprise discovered in Jamaica, Dawn and Elle join forces with a brother-sister hacker team.
While the investigation intensifies, Dawn struggles to reconcile new perspectives with her parents, church, and longtime boyfriend. Elle's dad gets more serious with his girlfriend-leaving her juggling scheming twins, grieving her mother's death, and deciphering her attraction to an unavailable boy.
After a mysterious stalker, bloody omen, and death threat make it clear someone doesn't want them digging for answers, the friends feel the pressure of this deadly game. But a terrible "accident" on a ski trip could ruin their chance to expose who's behind the evil in Everbeach.
The third installment in a binge-worthy series, A Deadly Sleep delivers romantic intrigue and page-turning suspense for fans of Riverdale and dark fairy tales.
Author: 
Sorboni Banerjee, Dominique Richardson.
ISBN: 9781953944986
Paperback: 324 pages.
Size: 0.81" x 8.0" x 5.0"