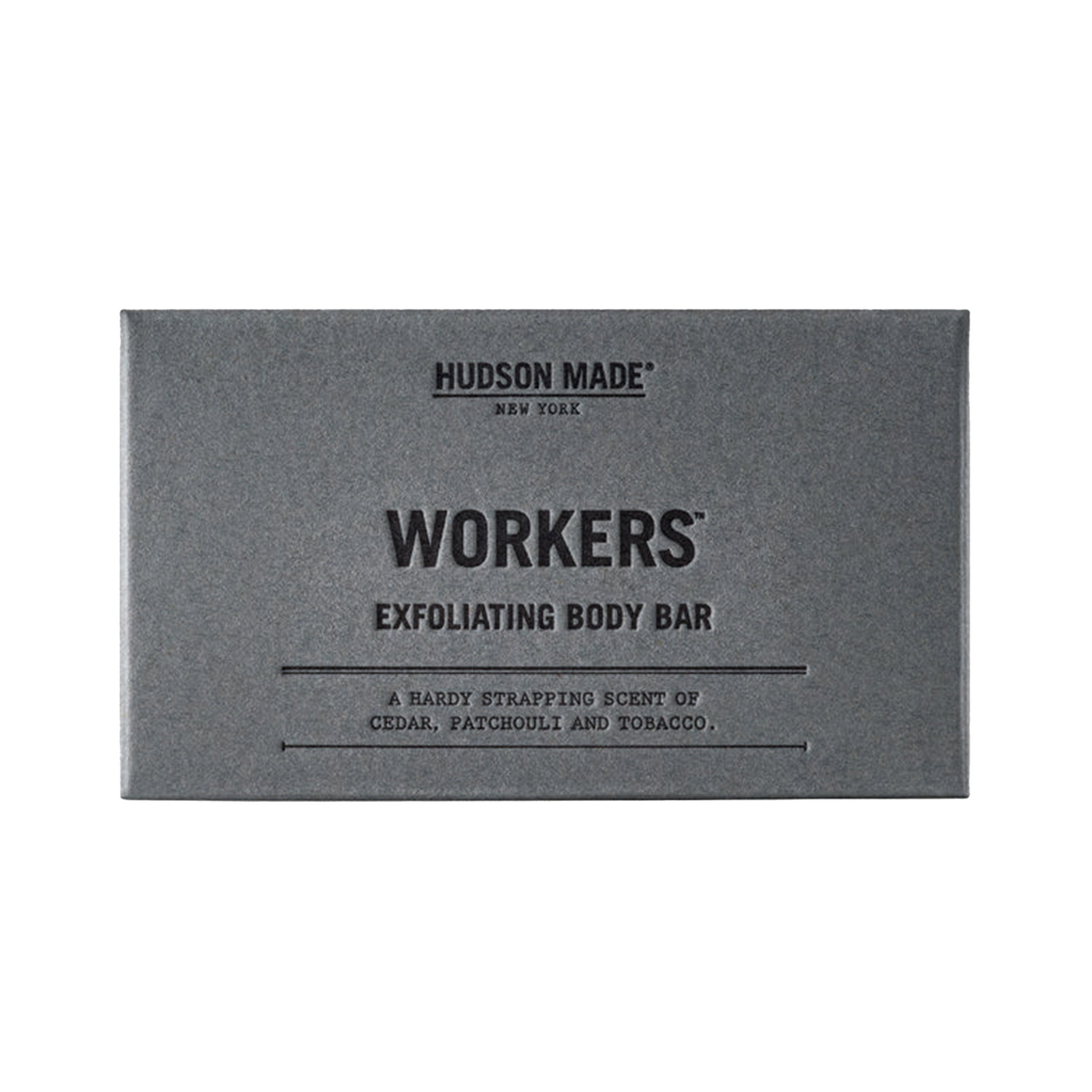 Hudson Made New York
Workers Body Bar Soap
$24.00
Cedar, Patchouli, Tobacco.
This small-batch artisanal product is for the person who understands that being good with your hands means being good to your hands. Whether calloused from carpentry, weary from farming, or pencil-stained from paper-pushing, our Worker's Soap provides your hands with a heavy-duty, capable clean. And it's not just a hand soap: natural pumice makes it perfectly suited for scrubbing tough spots like elbows and feet.
With aromas of tobacco, cedar, and patchouli, Worker's Soap has a scent that is nothing short of hardy and strapping.
6.5 oz Bar in a Letterpress Box.

Sustainable, biodegradable supplies with zero waste.
Ingredients
Olive Oil*, Water, Coconut Oil, Palm Oil, Sodium Hydroxide, Patchouli Essential Oil, Comfrey Root Powder, Fine Grade Pumice, Tobacco Fragrance Oil, Cedarwood Essential Oil, Shea Butter, Cedar Leaf Oil, Hemp Seed Oil*, Jojoba Oil*, Vitamin E Oil.
*Organic
Handcrafted in the Western Adirondacks.