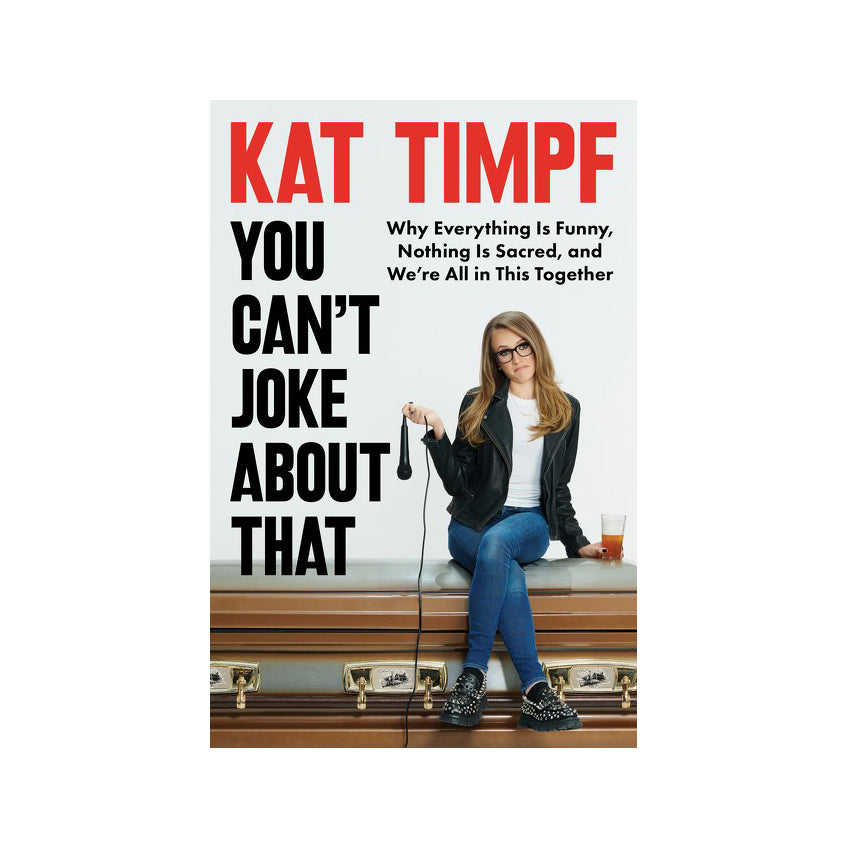 Broadside Books
You Can't Joke About That
$29.99
From Fox's late-night comedy's star comes this hilarious, politically incorrect, and deeply personal takedown of cancel culture.
Many of the funniest lines you've ever heard were off-the-cuff. And now, the woke mob wants to end that.
Politically correct progressives and social justice warriors have attacked comedians who dare offend them and try to silence them. This is a curtailment of free speech—and humor. In You Can't Joke About That, Kat Timpf says the quiet part out loud: Comedy isn't about appeasing the woke gods or sending a political message; it's about gasp making people laugh.
In her unique, funny voice, Kat shows how many on the left have no sense of humor—and are killing American comedy. She also shares insights from her diverse life experiences and achievements—being homeless, offending Star Wars fans, doing comedy on live television while wearing a colostomy bag, and getting dumped by her boyfriend on an outing with her dad to Coney Island.
Thoroughly researched and refreshingly honest, You Can't Joke About That is the book conservatives have wanted to take down Cancel Culture with humor and get America laughing again.
Author: Kat Timpf.
ISBN: 9780063270428