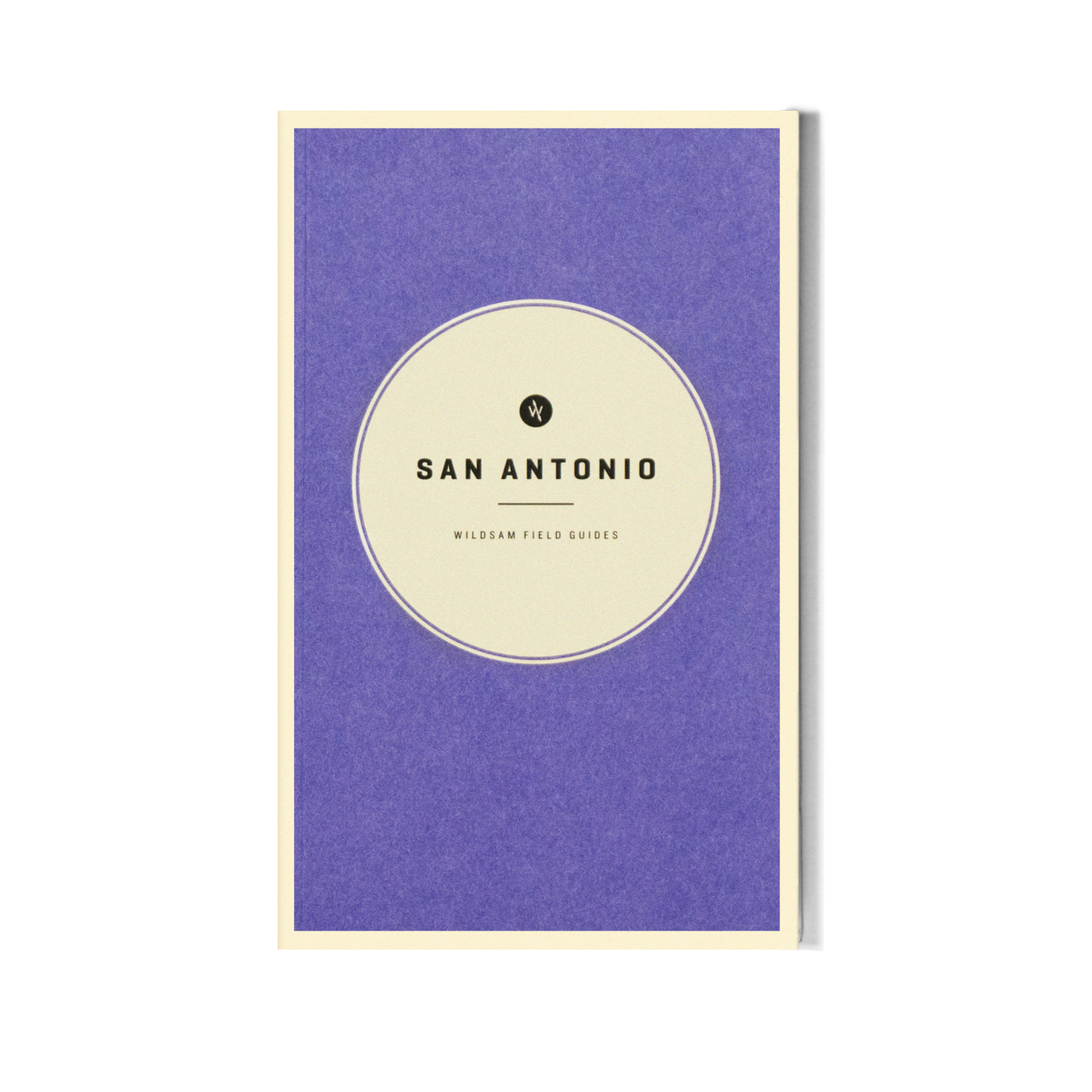 Wildsam
Wildsam Field Guides: San Antonio
$20.00
Wildsam Field Guides: San Antonio reveals this Texas town through local stories, travel intel and modern lore, seeking out the real and rooted things, what's truly authentic and sharing the soul of a place, for travelers and locals alike.
Visit this city with ancient roots, including:
An illustrated map of Tex-Mex cuisine
Christmas tamales: deconstructed
The best of Flaco Jimenez and George Strait
Jack Kerouac's "On The Road" stop in town
A longform ode to San Antonio's diverse musical history
Day trips into the Hill Country
An interview with the owner of a Texas dancehall
The Charreada rodeo's main events
Author: Taylor Bruce (Edited by), Scott Campbell (Illustrated by).
ISBN: 9781495155369
Trade Paperback: 
144 pages.
Size: 4.2" x 6.5" x 0.3"