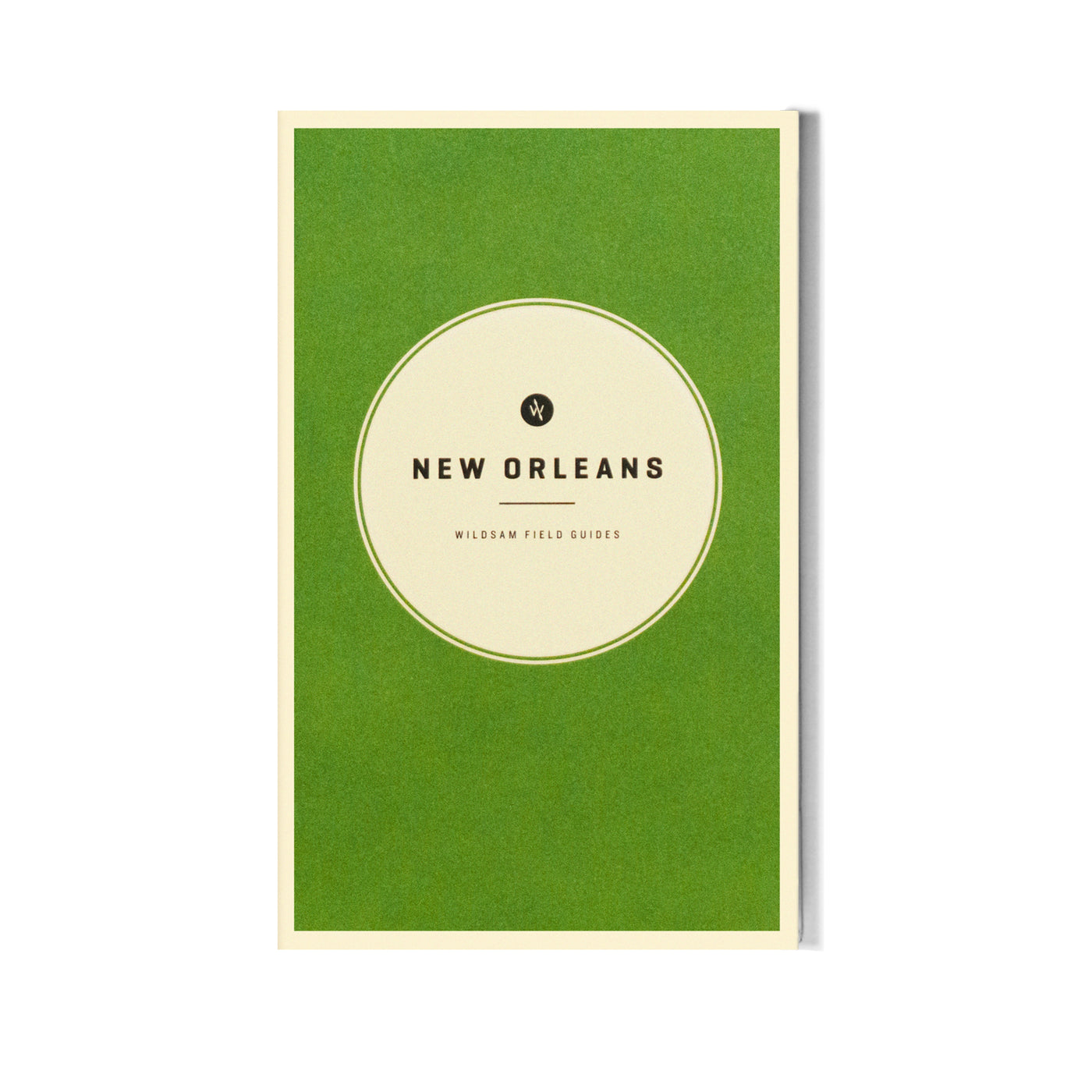 Wildsam
Wildsam Field Guides: New Orleans
$20.00
Home to revelry and romance, New Orleans retains an unmistakable sense of itself, an honest, eccentric, deep-feeling city that embraces its ghosts and its newcomers alike.
Local stories, travel intel, and modern lore include:
New Orleans' iconic dishes and where to find them
Jazz greats and their instrument of choice
A comprehensive list of Mardi Gras Indian tribes
A short story from William Faulkner
A bartender-approved cocktail crawl
Famous cookbooks of the twentieth century
A glossary of only-in-NOLA architecture terms
Letters from Louis Armstrong and Tennessee Williams
One writer's harrowing tale of giving birth during Katrina
Author: Taylor Bruce (Edited by), Scott Campbell (Illustrated by).
ISBN: 9781467199612
Trade Paperback: 144 pages.