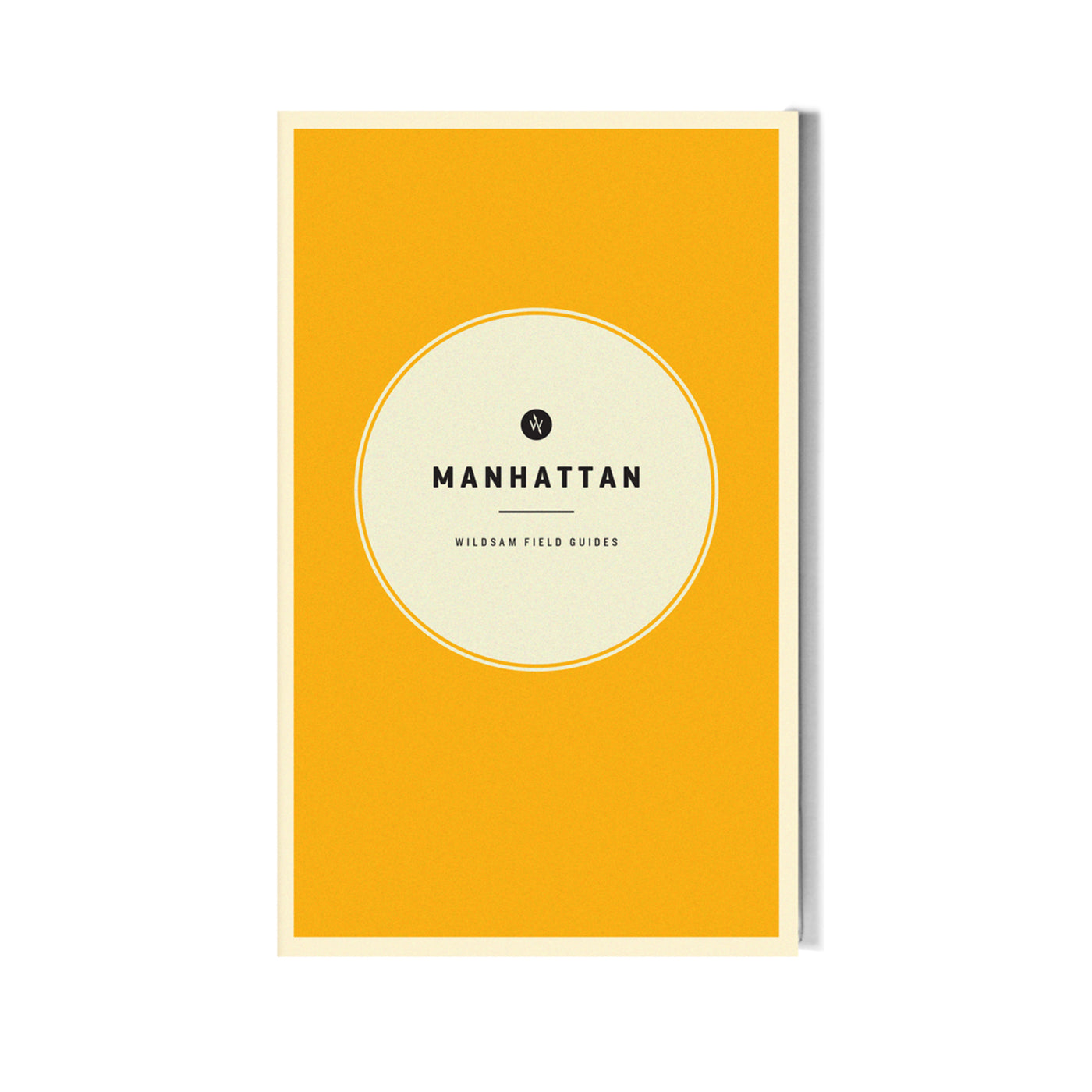 Wildsam
Wildsam Field Guides: Manhattan
$20.00
NYC is the greatest city in the world, and Manhattan is right at the heart of all we love about Gotham. Wildsam Manhattan champions and celebrates what makes this place so special, so unique and so vibrant, taking travelers to all corners of the borough.
This field guide features essential travel intel that opens up the city, from the Wildsam-curated record collection and reading list, to a deep-dive into neighborhood profiles and beloved businesses, to historical landmarks and more. Get insights and stories from notable locals such as subway conductors, television pages, boiler repairmen, pastors, Broadway stagehands, and chess teachers.
Notable voices include journalist and author Gay Talese, illustrator Maira Kalman, U.S. congressman Adriano Espaillat, painter Bianca Nemelc, nail artist Sarah Nguyen and pianist Marjorie Eliot.
Expert picks for pizza, sidewalk eateries, specialty shops and live theater.
A guide to spotting Manhattan's most iconic architecture
An illustrated map of Chinatown's culinary and cultural offerings
The ideal Manhattan walk for experiencing the city on foot
Where to find the best bagels and bialys
Original essays from Anna Peele andNick Paumgarten
Excerpted writings from Ralph Ellison and Nora Ephron
Historical musings on the subway map, jazz clubs, NYC disasters and basketball teams past and present
Author: Taylor Bruce (Edited by), Lisk Feng (Illustrated by).
ISBN: 9781467199278
Trade Paperback: 144 pages.