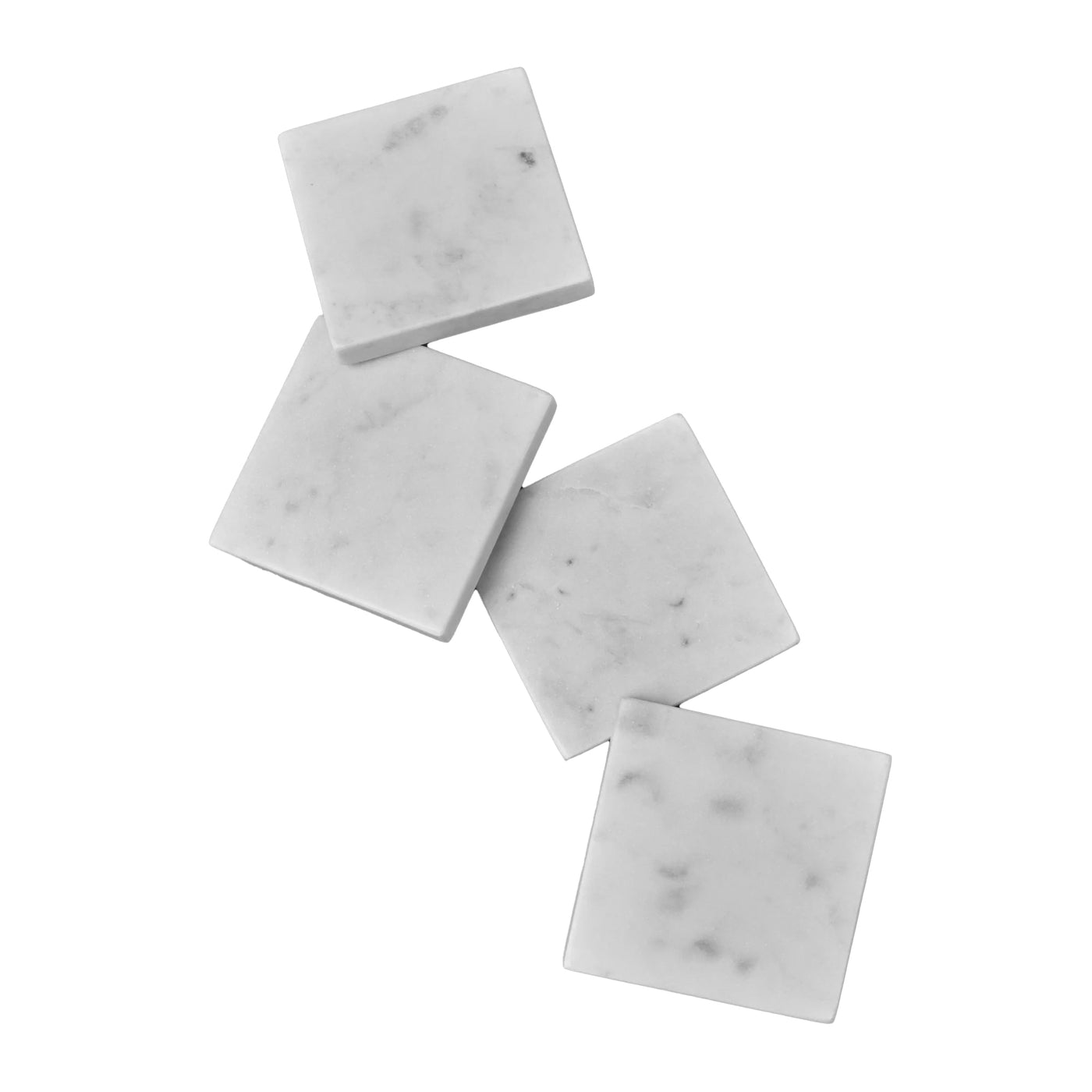 Be Home
White Marble Square Coasters - Set of 4
$44.00
These dazzling white marble coasters are an eye-catching accent to any tablescape. Their weighty feel and glistening appearance have an almost esoteric appeal, with every piece containing its own set of natural tonal striations. At Be Home, our marble products are sourced from Agra, home of the Taj Mahal otherwise known as one of the world's great marble masterpieces. Each piece has been crafted by a pair of hands before finding itself in yours. 
Measurements: 4" x 4".
Assembled by hand in India.
Ethically crafted in small batches.
Care Instructions: Hand wash with mild soap. Avoid harsh abrasives to preserve best condition.