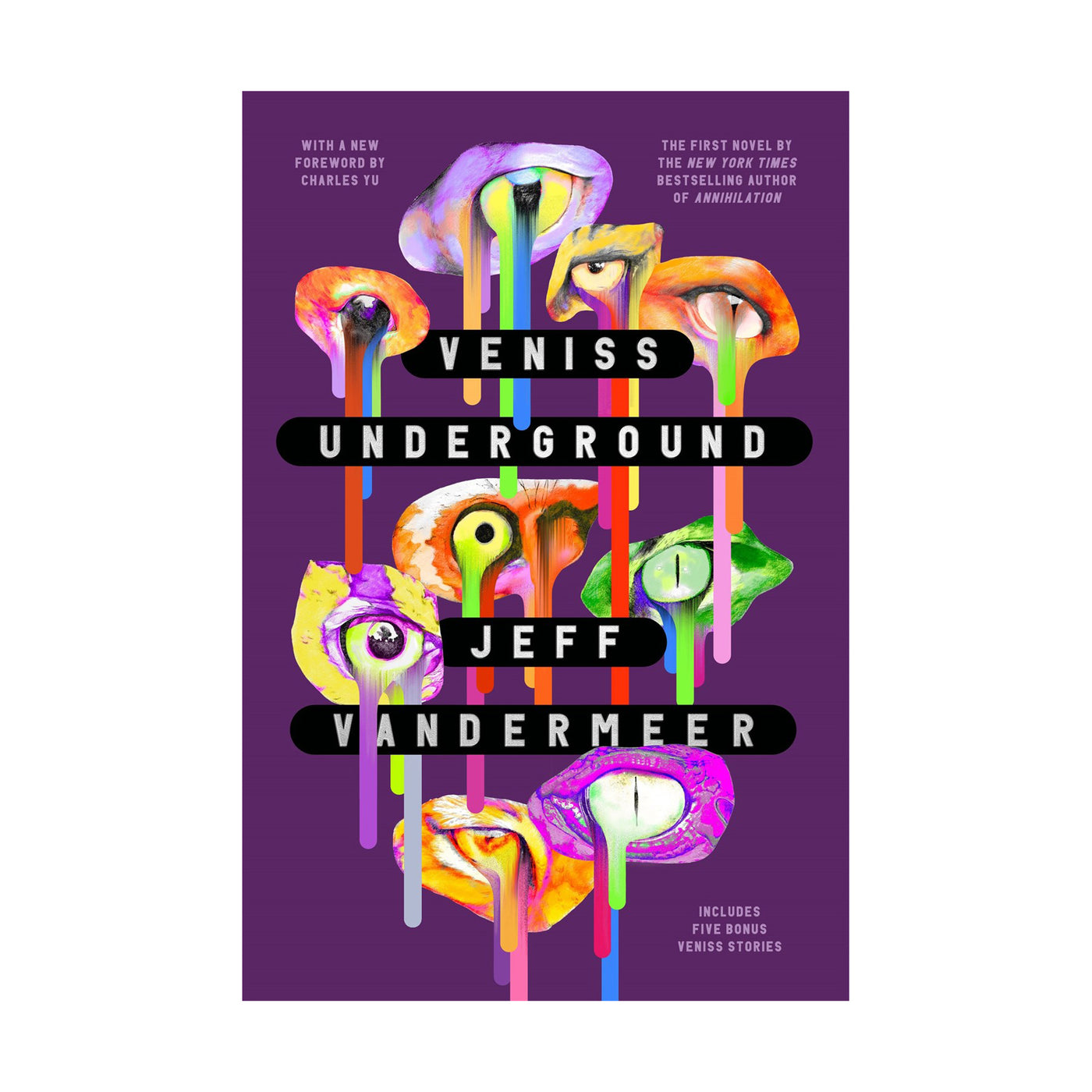 MCD
Veniss Underground
$30.00
From the New York Times bestselling author of Annihilation, Jeff VanderMeer's first novel, Veniss Underground, takes readers on a journey to a labyrinthine city of tunnels, and the dangers lurking behind each turn. This special hardcover edition features five bonus stories from the Veniss universe, including the novella "Balzac's War."
In a dark and decadent far future, the city of Veniss persists beside a dead ocean. Earth has become a desert wasteland ravaged by climate change. Veniss endures on the strength of its innovative tech of almost Boschian intensity, but at what cost? Where does the line between "made creature" and "person" lie?

Against this backdrop, Veniss Underground spins the tale of Nicholas, an aspiring, struggling Artist; his twin sister, Nicola; and Shadrach, Nicola's former lover. A fateful trip by Nicholas to the maverick biotech Quin will have far-reaching consequences for all three—and for the fate of Veniss itself, as insurrection stirs and the oppressed begin to revolt.

Veniss Underground is Jeff VanderMeer's first novel, a spectacular surreal foray into a world as influenced by Alejandro Jodorowsky as by Ursula K. Le Guin. Readers of VanderMeer's later work will be enchanted and horrified by the marvels within, including the author's signature fascination with the nonhuman and the environment. By turns beautiful and powerful, Veniss Underground explores the limits of love, memory, and obsession against a backdrop of betrayal and biological mutation.

This reissue includes a new introduction by the National Book Award–winning author Charles Yu and five bonus stories from Jeff VanderMeer.
Author: Jeff VanderMeer, Charles Yu (Foreword by).
ISBN: 9780374610357
Author: 7.8" x 5.4" x 1.3"