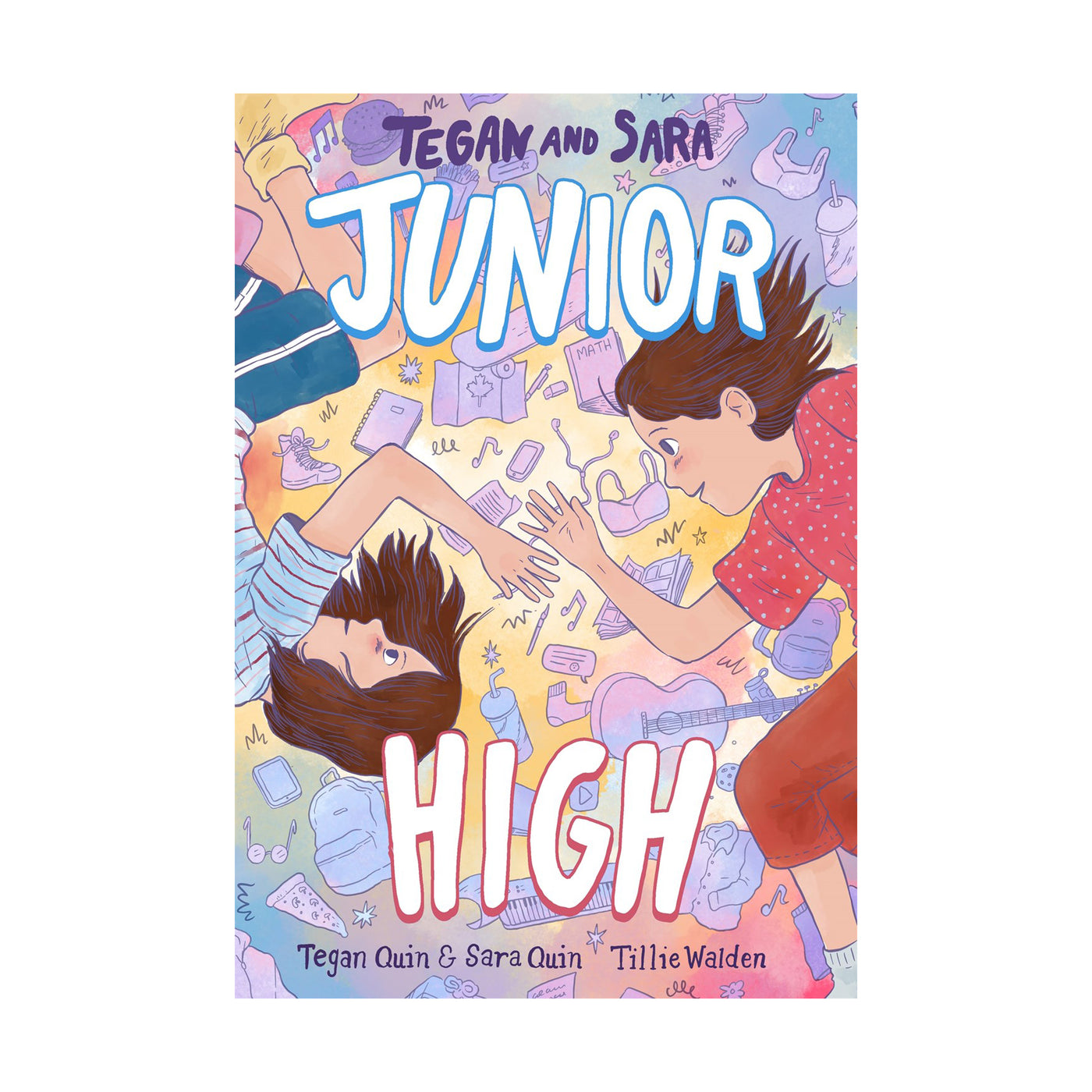 Farrar, Straus & Giroux
Tegan and Sara: Junior High - Signed
$14.99
Signed copies are limited to 2 per person.
---
Based on the young lives of Grammy-nominated indie-pop twin-sister duo Tegan & Sara, who have sold well over a million records, with artwork from Eisner Award-winner Tillie Walden, this opening book of a middle-grade graphic novel duology explores growing up, coming out, and finding yourself through music and sisterhood.
Before the indie-pop duo Tegan & Sara took the world by storm, Tegan and Sara Quin were identical twins trying to find their place in a new home and new school. From first crushes to the perils of puberty, surviving junior high is something the sisters plan to face side-by-side, just like they always have. But growing up also means growing apart, as Tegan and Sara make different friends and take separate paths to understanding their queerness. For the first time ever, they ask who one sister is without the other. Set in the present-day, this fictionalized autobiography offers a glimpse at Tegan and Sara before they became icons, exploring their shifting sisterhood, their own experiences coming out, and the first steps of their musical journey.
A prequel of sorts to their New York Times-bestselling adult memoir High School, it's the story of the people they are now, and how so many of the trials they faced in their youth not only brought them to music stardom, but to a rock-solid relationship with each other.
Author: Tegan Quin, Sara Quin, Tillie Walden (Illustrated by).
ISBN: 9780374313029
Series:
Tegan and Sara
(#1)
Size: 8" x 5.7" x 0.9"