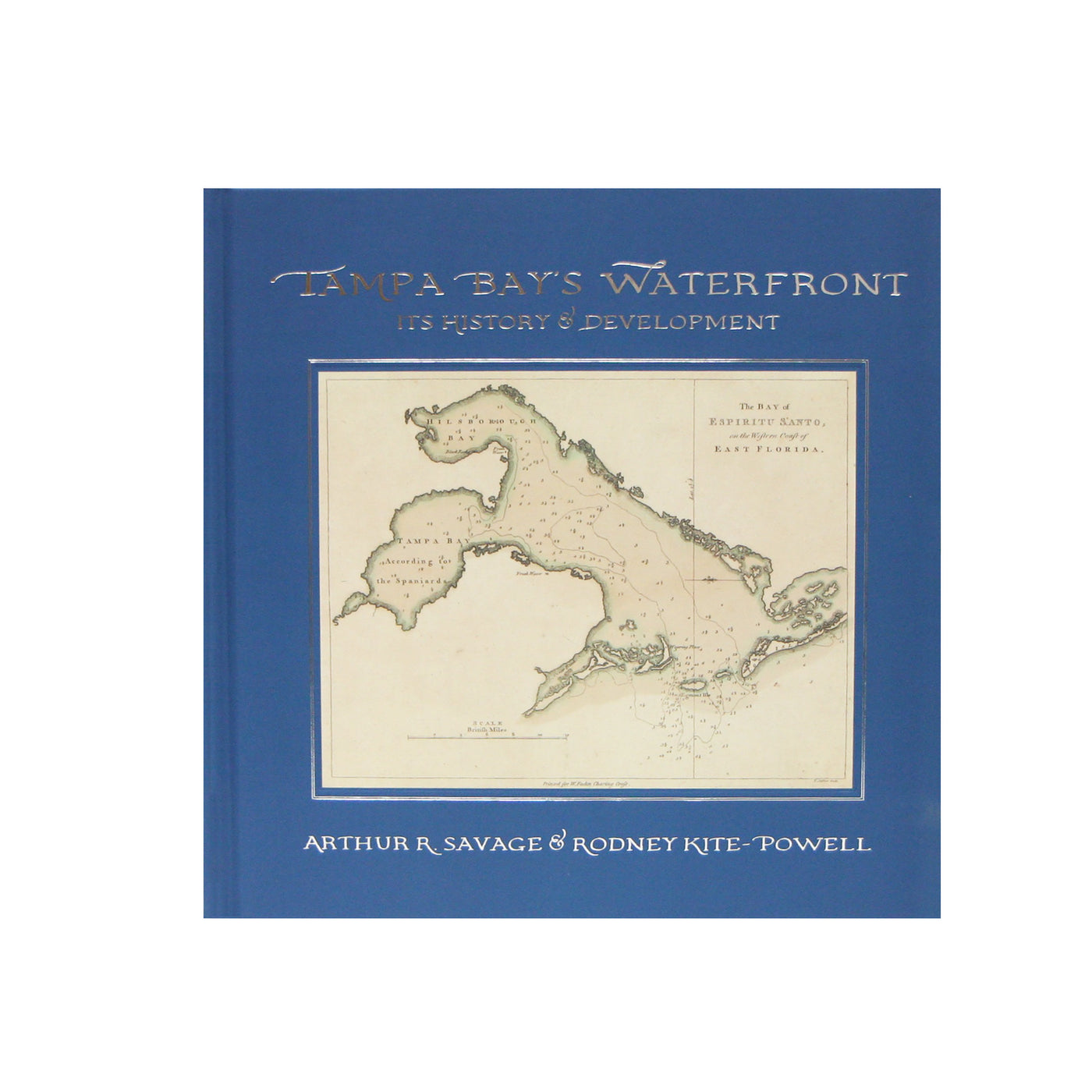 Misc.
Tampa Bay's Waterfront
$125.00
Tampa Bay's Waterfront: It's History & Development by Arthur R. Savage & Rodney Kite-Powell.
Arthur R. Savage and Rodney Kite-Powell have come together to assemble the first comprehensive book to tell the fascinating story of the History and Development of Tampa Bay's Waterfront. The book is done in a high quality 12" x 12" design that encompasses rare maps, photos and other images from private and public collections to present a never before seen history of the Bay, the surrounding counties of Hillsborough, Pinellas and Manatee as well as their tributaries. From prehistoric times to current day the book shows you how the area was found and developed into the wonderful area it has become to so many in such a short span of time.
Author: Arthur S. Savage, Rodney Kite-Powell.
Hardcover: 155 Pages.
ISBN: 9780692812181
Size: 
12.5" x 12.25" x 3/4"