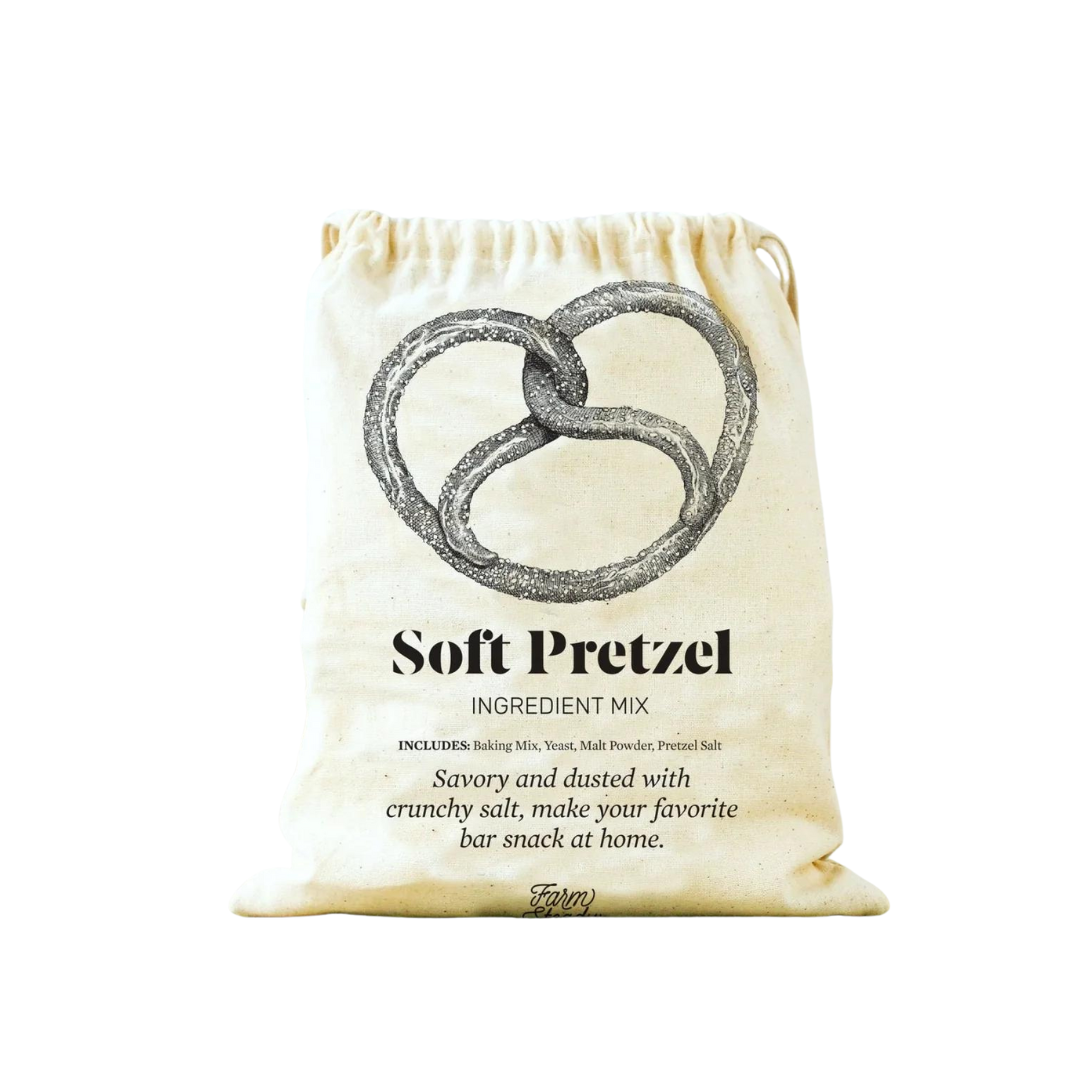 FarmSteady
Soft Pretzel Baking Mix
$25.00
Ready for another batch of Soft Pretzels? Make a dozen of these deliciously salty and savory treats at home with a fresh round of ingredients. Just because soft pretzels are the ultimate bar snack doesn't mean you can't enjoy them at home, too!
Kit Includes:
Pretzel Baking Mix
Malt Powder
Pretzel Salt
Baking Yeast
Needed but not included: Butter, Baking Soda
Storage & Care:
All the ingredients in the kit are good for 12-18 months from shipment. Best by date is printed on the baking mix.