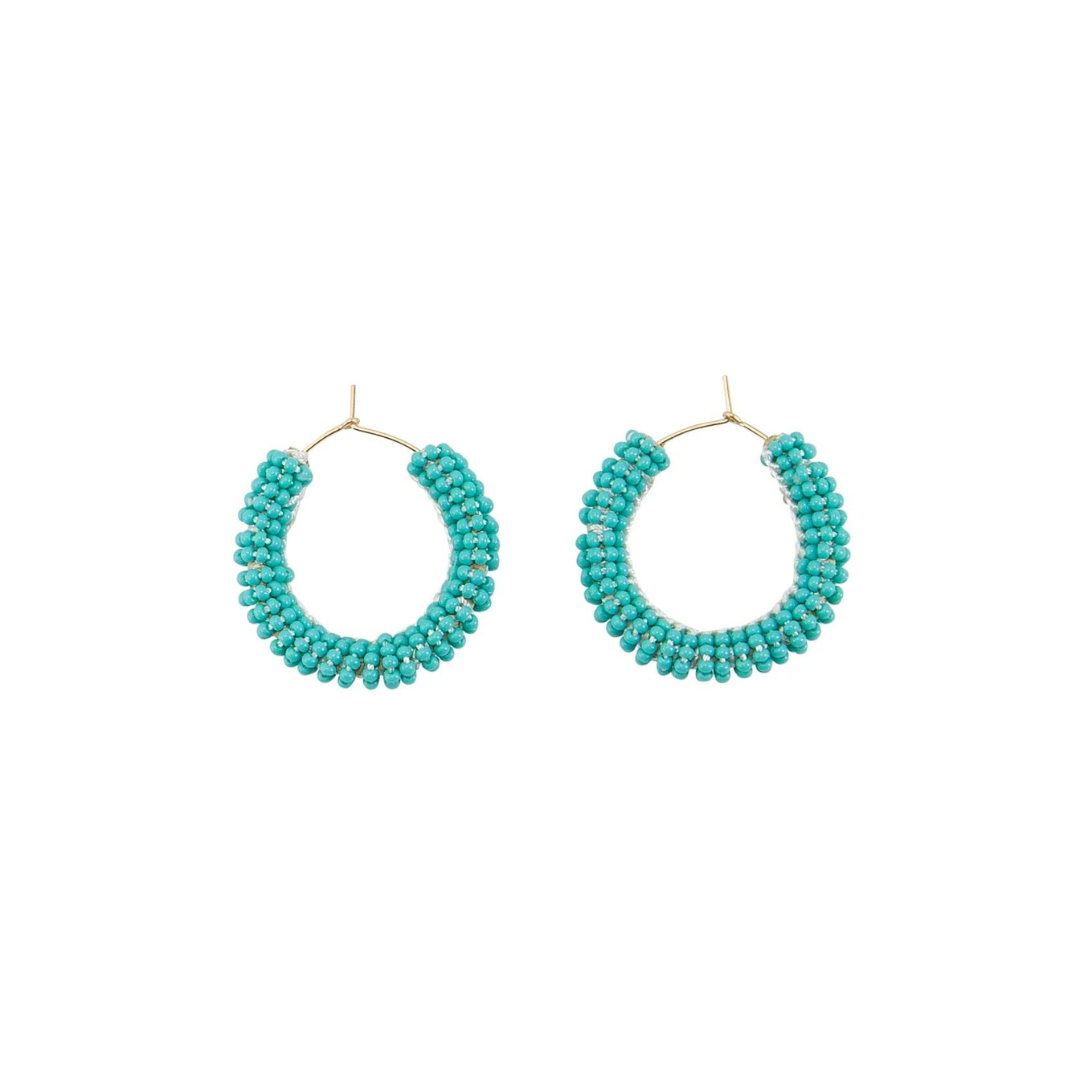 Sidai Designs
Small Hoop Earrings - Turqoise
$63.00
Accentuate any outfit, day or night, with these timeless beauties.
Striking and flattering, these small hoops stand out due to their solid beaded texture and block color.
This piece is handmade by one of their 120 Maasai beaders in Tanzania. With different hands crafting each piece, no two pieces will ever be exactly the same. We celebrate the uniqueness and differences between them, making them truly one of a kind, just like our customers.
14K gold-filled hoop earrings wrapped with suede and hand-embroidered with high quality glass beads.

Diameter: 1.25"

Handmade by Maasai women in Arusha, Tanzania.