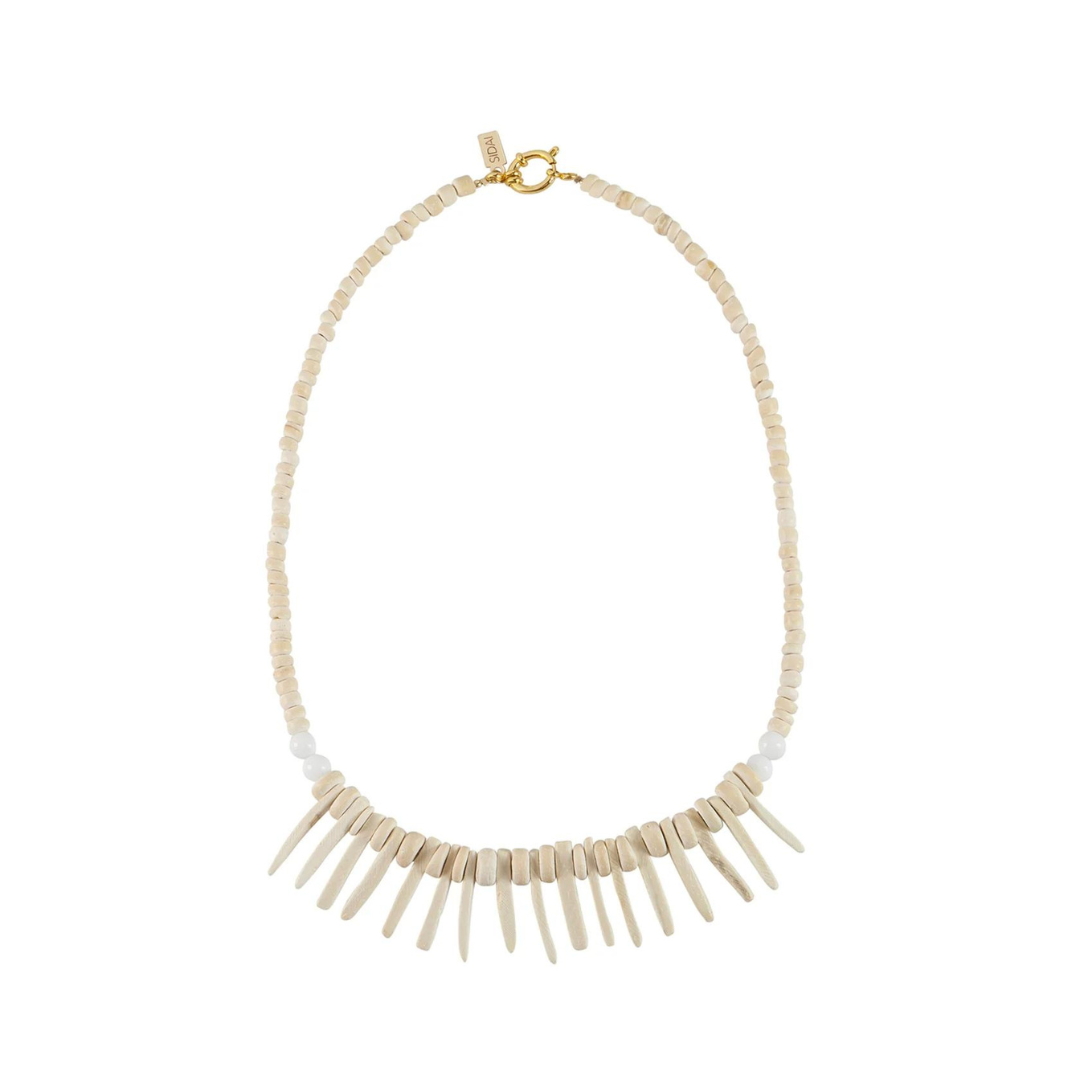 Sidai Designs
Short Wooden Origin Necklace
$78.00
A striking yet elegant collar necklace with wooden spikes.  This piece is an ode to original tribal Maasai adornments made in a time when only natural materials were used for beautification. With coconut wood and our modern design sense, we have reimagined those tribal designs. 
This piece is handmade by one of their 120 Maasai beaders in Tanzania. With different hands crafting each piece, no two pieces will ever be exactly the same. We celebrate the uniqueness and differences between them, making them truly one of a kind.
Beaded necklace with coconut palm wood beads and high quality glass beads.

Finished with a 14K Gold filled sailor clasp closure.
Length: 17".
Handmade by Maasai women in Arusha, Tanzania.