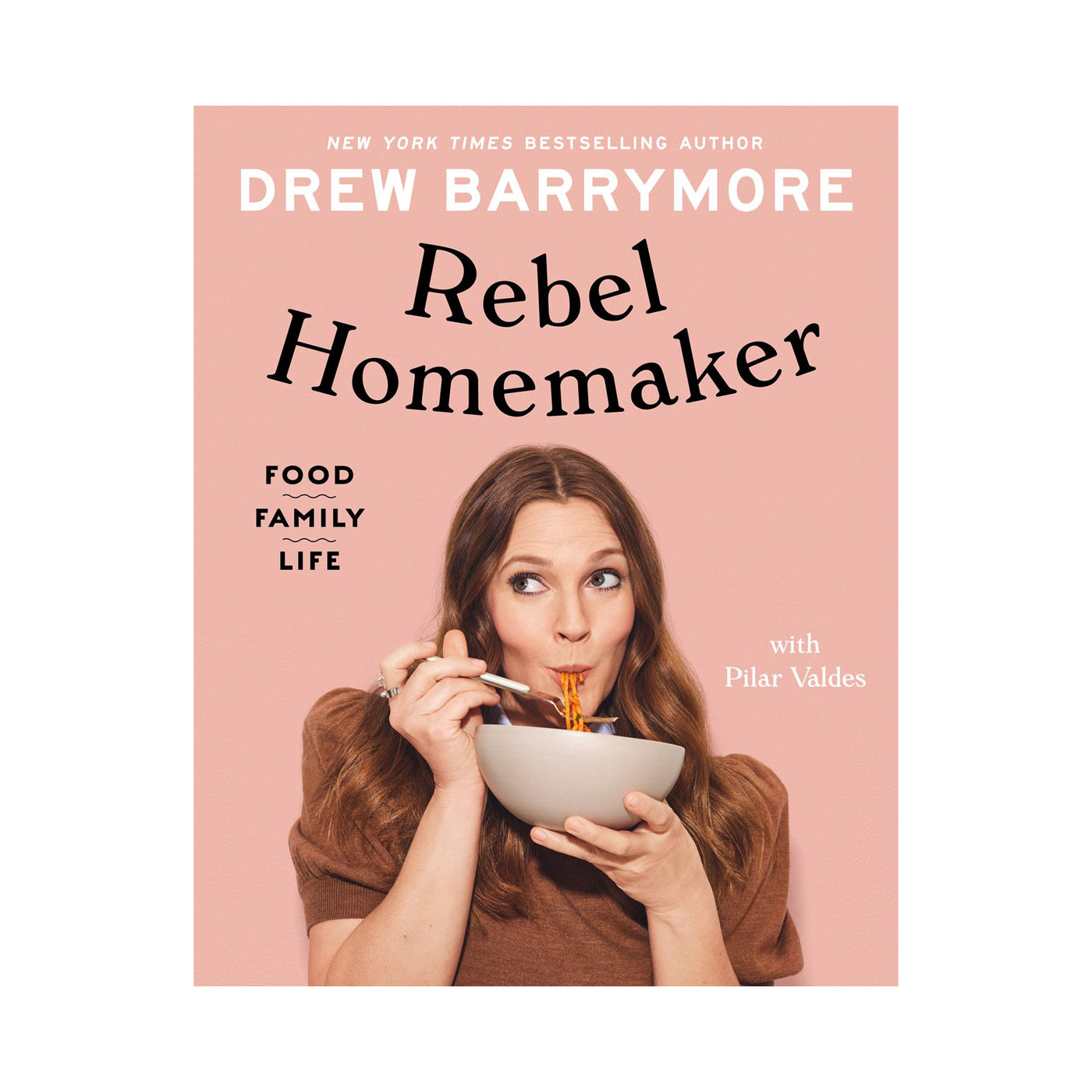 Dutton
Rebel Homemaker
$30.00
Dutton's own Drew Barrymore is back with a fun and inspirational combination of essays and recipes connected to her new, daily, hour-long daytime talk show, which premiered in Fall 2020 and will return for a second season in Fall 2021.

In REBEL HOMEMAKER, also the title of a future recurring segment on Drew's show, Drew will share approximately 36 recipes and 10 personal stories, sharing with her fans and the world how she redefines making a home every day, filling it with joy, purpose, and lots of delicious food, of course!
Each recipe and tip will be accompanied by beautiful photos, mostly taken by Drew herself, spotlighting the very personal connection she has to food, wellness, mental health, and sharing the joy of family and food both during special occasions and as part of everyday life. The recipes will be tied directly into regular features on Drew's show that will appear weekly if not more frequently, giving both the recipes and essays a chance to shine in front of millions of viewers.
Author: Drew Barrymore, Pilar Valdes.
ISBN: 9780593184103
Size: 10.3" x 8.2" x 0.9"