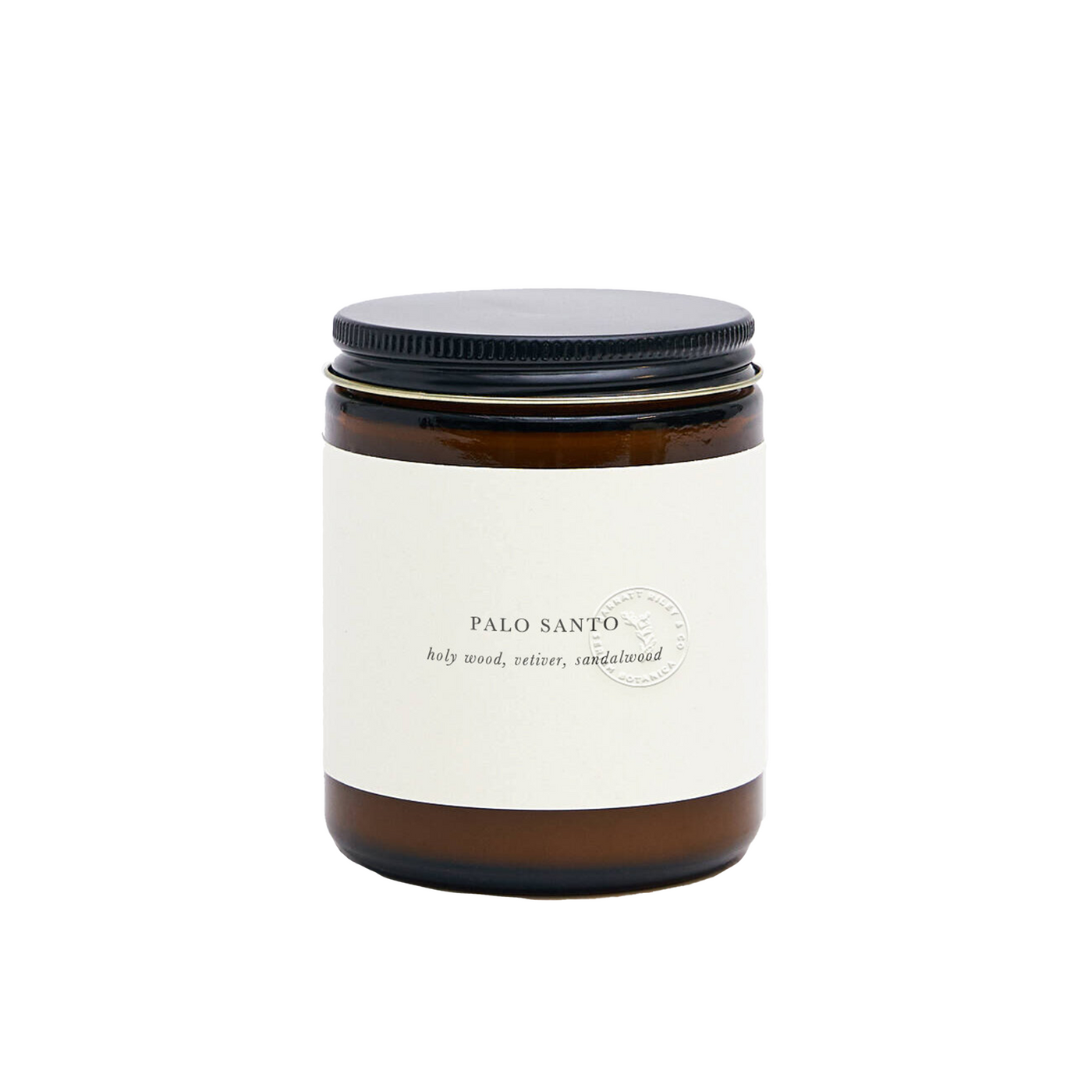 Barratt Riley & Co LLC
Palo Santo Botanical Candle
$60.00
 One of Barratt Riley & Co.'s purest formulations, this candle is handcrafted with sustainable coconut wax made of food-grade coconut oil, 100% pure botanical essential oils, and a lead-free cotton wick. No synthetic fragrance or additives.
Palo Santo (Holy Wood)
Top note: palo santo. Middle note: vetiver. Base note: sandalwood.
Pure essential oils in sustainable coconut wax. No synthetic fragrance. Cotton wick.
Hand poured in Los Angeles.
Insp. Creativity, clearing of energy.
I. Autumn II. Dry Woods III. Oriental
Burn time: Up to 60 hours
This product contains pure essential oils. Consult a physician before using essential oils if pregnant, nursing, or under medical supervision.