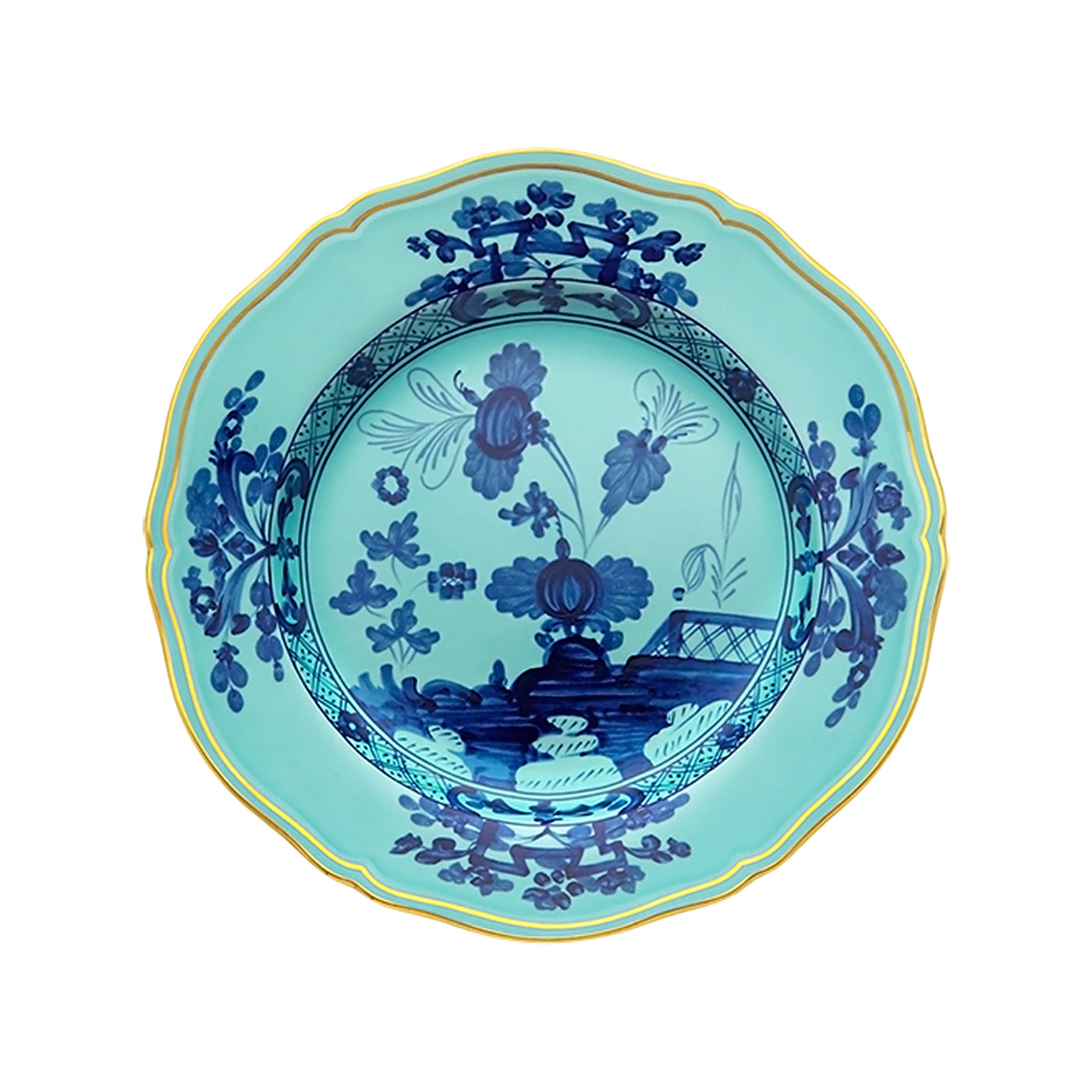 Richard Ginori
Oriente Italiano Flat Dinner Plate - Iris
$150.00
Create a luscious tablescape with historic-inspired porcelain plates made in Italy by Ginori 1735.
Material: Porcelain.
Size: 10.5"
Antico Doccia shape.
Made in italy.
---
Each Richard Ginori manufactured product is made from hard feldspar porcelain composed of quartz and kalin feldspar using artisanal and industrial production techniques developed in almost three centuries of historical production. This entire process takes place from the first fire to the decoration, through various production cycles, at the end of which a careful quality control certifies the absolute purity and perfection. The attention to detail is the expression of a know-how and a mastery transmitted over time by the master craftsmen of the Manufacture.
Each Richard Ginori manufactured object, whether decorated or made in white, is a unique product: each color tone created through the various pictorial techniques, as in products painted and decorated or airbrushed by hand, bears the indisputable mark of 'extraordinary craftsmanship. Each product is a copy of history, art and Made in Italy.

---
Product Care: Wash by hand. Not microwave or oven safe.
For decorations made by hand and / or with precious metals such as gold and platinum, it is advisable to wash objects by hand with a mild detergent.
Articles with metal-based decorations, including gold and platinum, must not be used in a microwave oven . In addition, as these are not oven-specific items, Richard Ginori porcelains should not be used in a conventional oven or in direct fire.