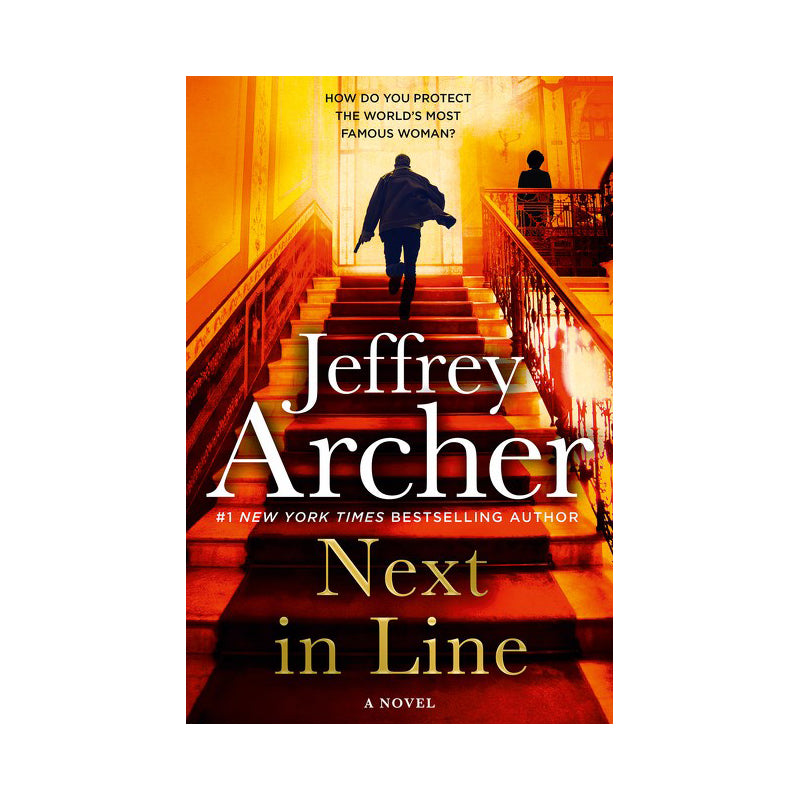 HarperCollins
Next in Line - Signed
$28.99
Signed books are limited to 2 per person.
---
The unputdownable new novel from international bestseller Jeffrey Archer
*Special Collector's Edition with foiled design on the cover board, exclusive to the first print run – pre-order now*
"Only someone like Jeffrey Archer . . . could have written a compelling story like this. Every page bristles with suspense and the ending comes at you with the force of a tank round"—DAVID BALDACCI
THE UNPUTDOWNABLE NEW THRILLER FROM THE MASTER STORYTELLER
London, 1988. Royal fever sweeps the nation as Britain falls in love with the 'people's princess'.
Which means for Scotland Yard, the focus is on the elite Royalty Protection Command, and its commanding officer. Entrusted with protecting the most famous family on earth, they quite simply have to be the best. A weak link could spell disaster.
Detective Chief Inspector William Warwick and his Scotland Yard squad are sent in to investigate the team. Maverick ex-undercover operative Ross Hogan is charged with a very sensitive—and unique—responsibility. But it soon becomes clear the problems in Royalty Protection are just the beginning. A renegade organization has the security of the country—and the Crown—in its sights. The only question is which target is next in line…
Author: Jeffrey Archer.
ISBN: 9780008526184
Series: William Warwick Novels