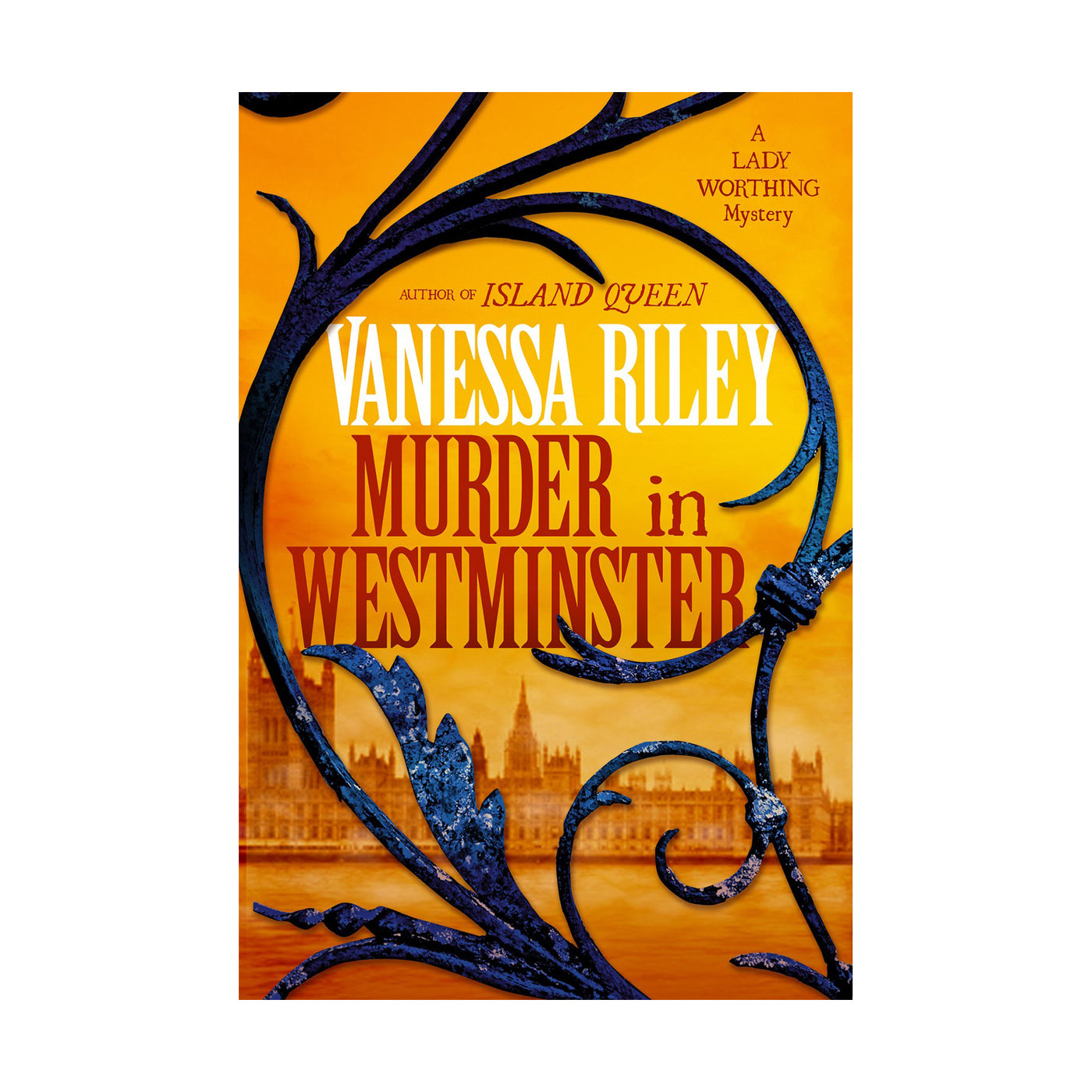 Kensington
Murder in Westminster
$26.00
Perfect for readers looking for a darker twist on Bridgerton, this first in a vibrant, inclusive historical mystery series from a acclaimed author Vanessa Riley portrays the true diversity of the Regency-era, as an aristocrat whose skin color and notorious family history have left her with few friends she can rely on is named as the prime suspect in a murder case…

"A great read to add to your current must-read lists." – Essence Magazine

"Riley's storytelling gift is strong and her prose is lovely and evocative…particularly clever." – Mystery Scene Magazine

"Snappy dialogue, abundant intrigue, and Abbie and Stapleton's increasingly flirtatious antagonism keep the tension high and the narrative drive strong. Smart, fun, and full of moxie."—Kirkus Reviews

A BiblioLifestyle Most Anticipated Mystery of Summer 2022

Discovering a body on her property presents Lady Abigail Worthing with more than one pressing problem. The victim is Juliet, the wife of her neighbor, Stapleton Henderson. Although Abigail has little connection with the lady in question, she expects to be under suspicion. Abigail's skin color and her mother's notorious past have earned her a certain reputation among the ton, and no amount of wealth or status will eclipse it.

Abigail can't divulge that she was attending a secret pro-abolition meeting at the time of the murder. To her surprise, Henderson offers her an alibi. Though he and Juliet were long estranged, and she had a string of lovers, he feels a certain loyalty to his late wife. Perhaps together, he and Abigail can learn the truth.

Abigail, whose marriage to Lord Worthing was not a love match, knows well how appearances can deceive. For all its surface elegance, London's high society can be treacherous. Yet who in their circle would have killed Juliet, and why? Taking the reins of her life in a way she never has before, Abby intends to find out—but in the process she will uncover more danger than she ever imagined . . .
Author: Vanessa Riley.
ISBN: 9781496738660