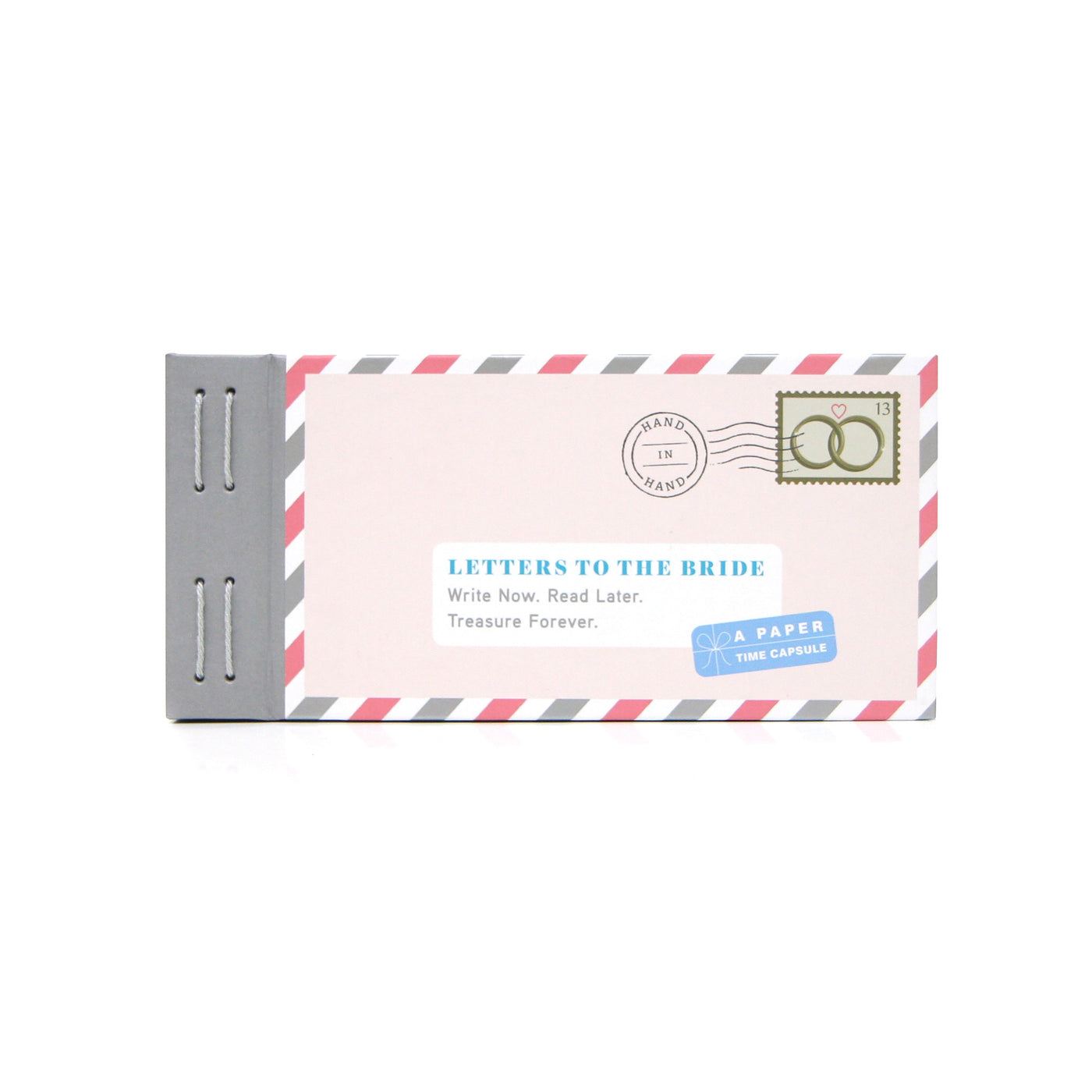 Chronicle
Letters to the Bride
$14.95
Letters to the Bride: A Paper Time Capsule.
This keepsake collection of letters lets you (or a group of loved ones) delight the bride-to-be with memories, insights, advice, and good cheer. Seal the letters with the enclosed stickers, postdate, and gift this book to the beautiful bride at her shower or as a wedding present. She will treasure it forever.
Size:
8" x 4" x 0.5" Book. 6.5" x 3.5" Letters.
Material:
Paper. Cardstock.
Details: Includes 12 letters and 12 sealing stickers.