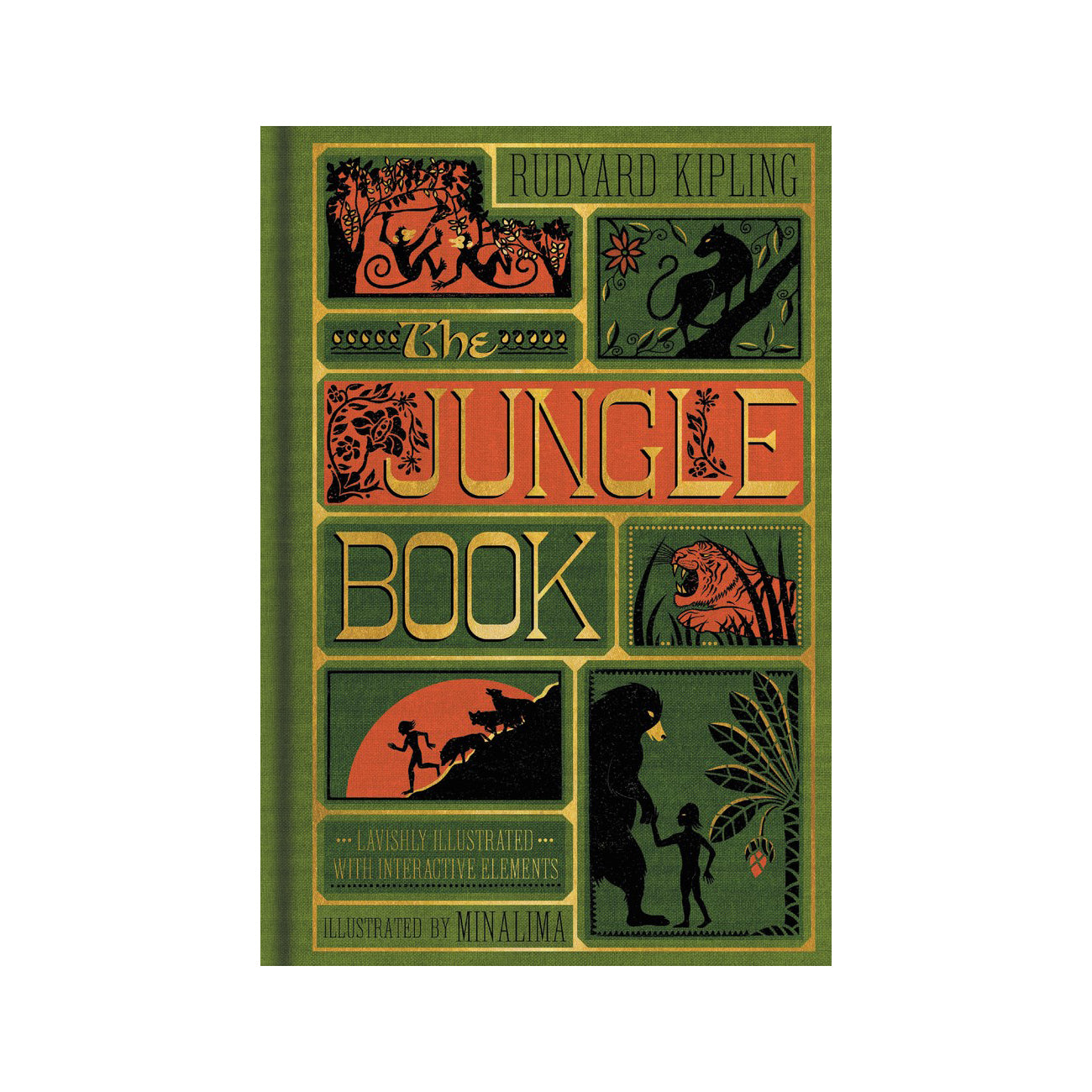 HarperCollins
The Jungle Book
$29.99
Rudyard Kipling's classic collection of fables gets reimagined in this deluxe four-color collectible volume, featuring stunning new artwork and nine interactive elements crafted by MinaLima Design, the award-winning design studio behind the graphics for the Harry Potter film franchise and the illustrated classic Peter Pan.
Since its publication in 1894, Rudyard Kipling's beloved masterpiece The Jungle Book has been celebrated by generations of readers. Composed of seven tales, each one accompanied by a poem, The Jungle Book introduces a lush, colorful world full of adventure and danger. The first three tales include some of the most charming and unforgettable characters in literature—the man-cub Mowgli, the black panther Bagheera, the wise brown bear Baloo, and the ruthless tiger Shere Khan. The other four tales each tell the story of a different animal, such as the travels of the white seal Kotick; the battle between the courageous mongoose Rikki-Tikki-Tavi and the deadly cobra Nag; Toomai and the elephant dance; and the camp animals of the queen's guard.

The second volume in Harper Design's newest series of deluxe reimagined children's classics, this beautiful unabridged edition takes readers deep into the heart of the Indian jungle with specially commissioned four-color illustrations and nine exclusive interactive features that will delight readers, including a map of the lost Indian city where Mowgli is taken by the monkeys; a trifold detailing the Laws of the Jungle; a spinning dial of the elephant dance; and a map of Kotick's route to find a new home.

Beautifully designed, this keepsake illustrated edition will be treasured by readers of all ages.

ISBN: 9780062389503
Hardcover: 256 pages.