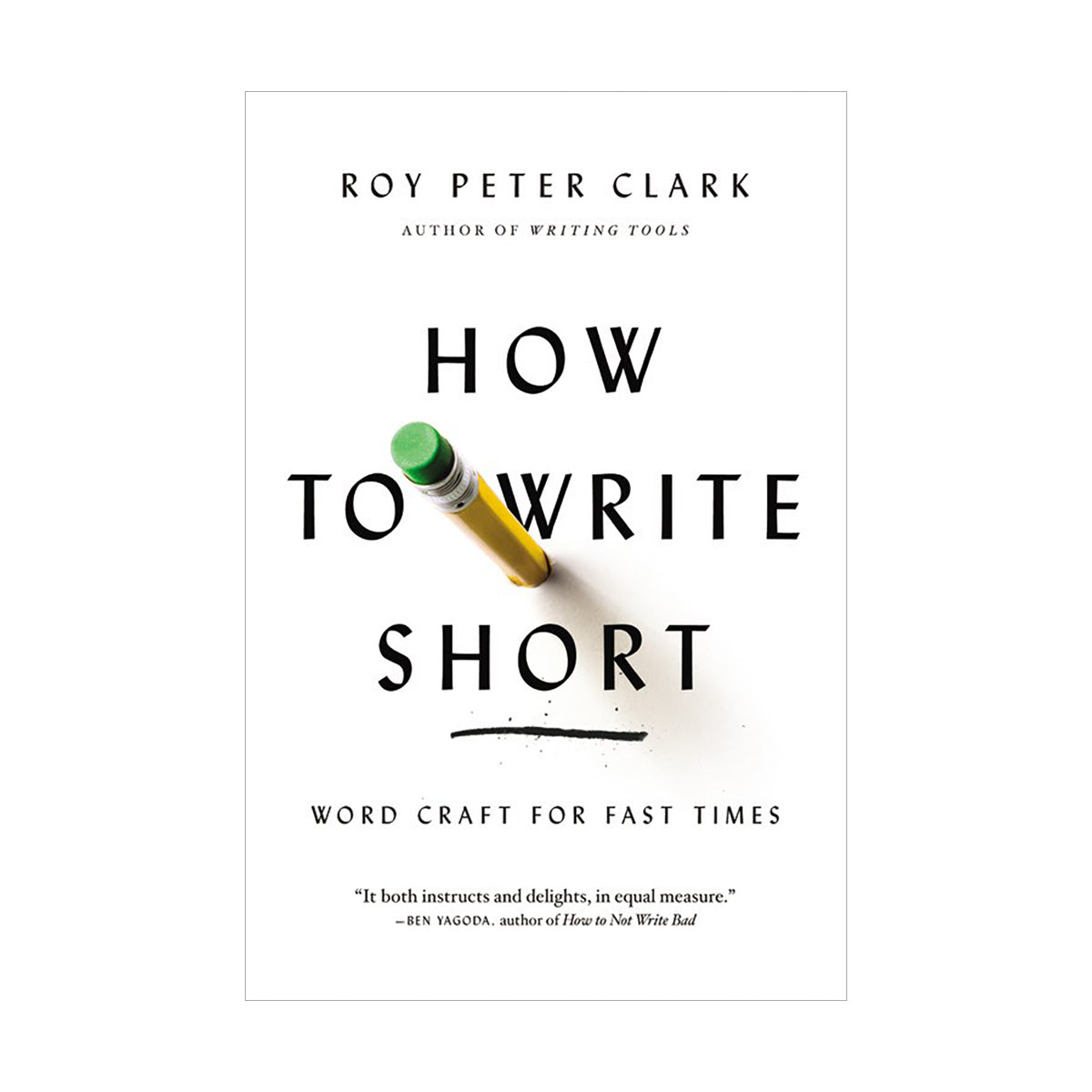 Hachette
How to Write Short
$15.99
How to Write Short by Roy Peter Clark.
In HOW TO WRITE SHORT, Roy Peter Clark turns his attention to the art of painting a thousand pictures with just a few words. Short forms of writing have always existed-from ship logs and telegrams to prayers and haikus. But in this ever-changing Internet age, short-form writing has become an essential skill. Clark covers how to write effective and powerful titles, headlines, essays, sales pitches, Tweets, letters, and even self-descriptions for online dating services. With examples from the long tradition of short-form writing in Western culture, HOW TO WRITE SHORT guides writers to crafting brilliant prose, even in 140 characters.
ISBN: 9780316204354
Paperback: 272 pages.
Size: 8.8" x 5.8" x 1"