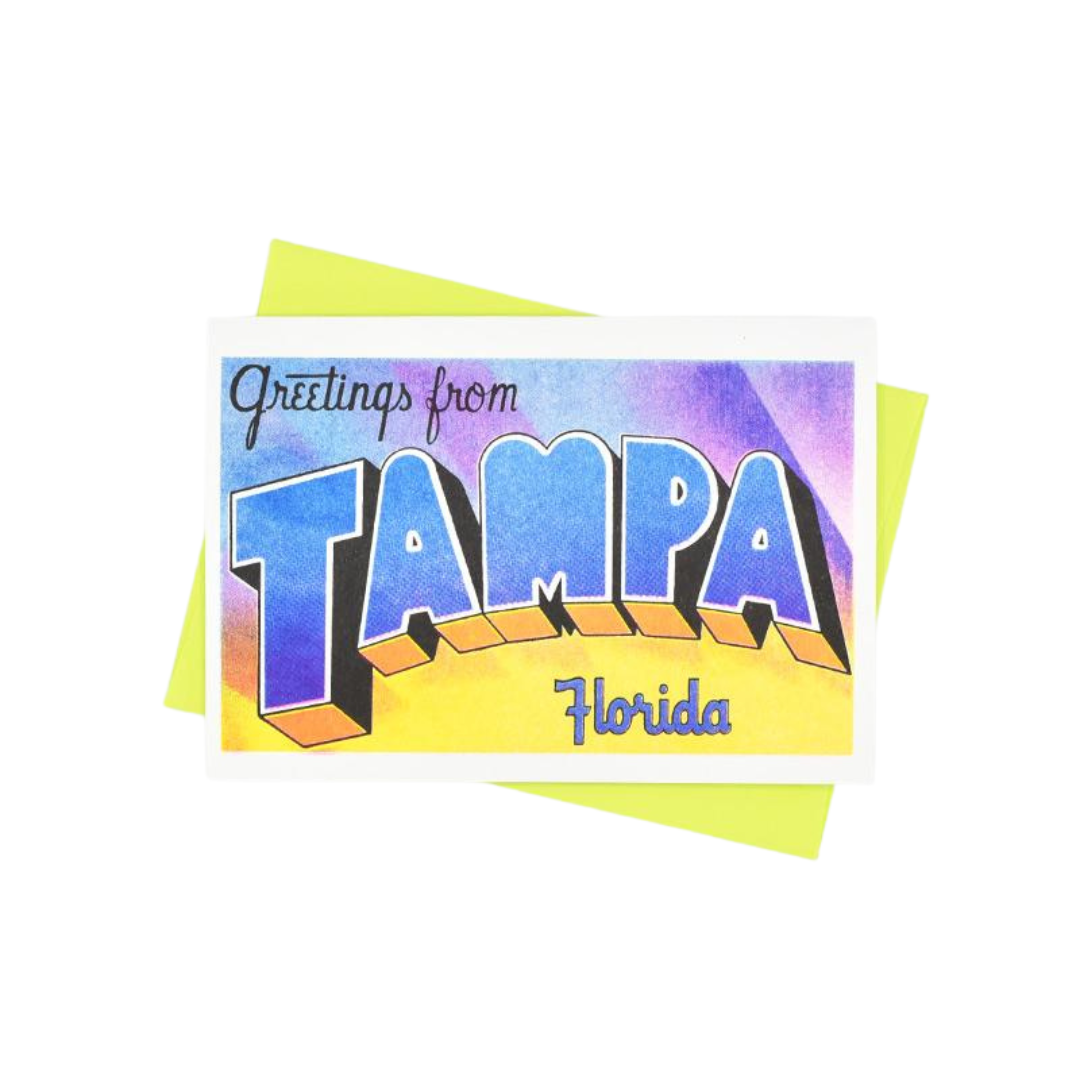 Next Chapter Studio
Greetings from: Tampa, Florida Risograph Card
$5.50
A new colorful and modern take on the 'Greetings From' series printed on Riso, featuring Tampa, FL!
Printed on eco-friendly Risograph with vegetable based inks.
Size: 4 Bar - 4.875" x 3.5"
Interior: Blank
Paper: 80lb Card - Bright White Vellum
Envelope: 4 Bar Lime Green
Handmade in the USA.