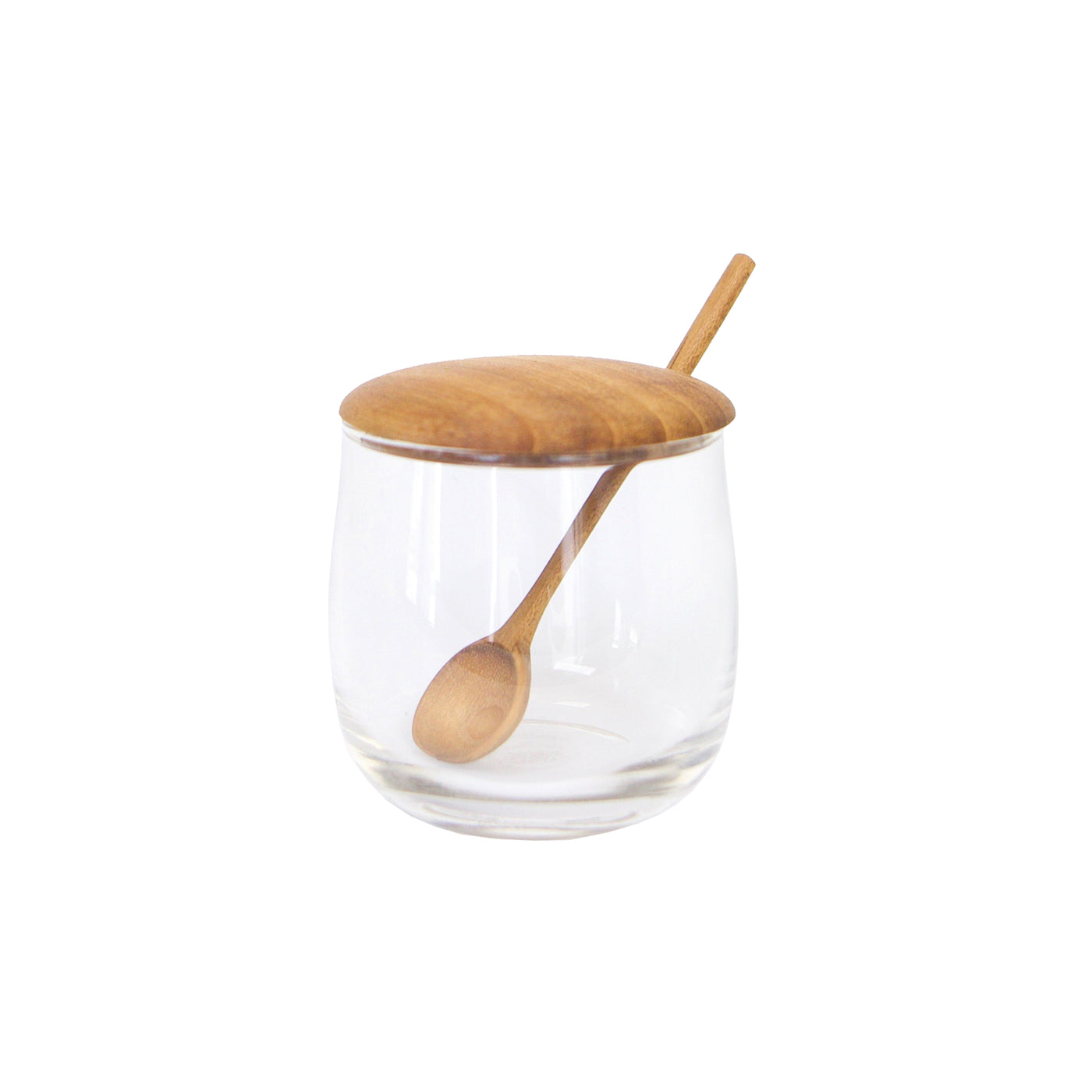 Be Home
Spice Jar
$28.00
Store your spices in this adorable jar that's perfect for serving sugar for tea, salt for dinner, and spices for cooking.
Handcrafted in Thailand.
Size: 
2.5" dia x 2.75", 4.25" Spoon.
Material:
Teak Wood. Glass.
Care:
Glass is dishwasher safe. Hand wash with mild soap. Avoid harsh detergents or soaking. Oil may be used for care and upkeep of wood.